MEDIAN Rehabilitation Clinic Berlin Kladow
Department of Neurological Rehabilitation (

25848

)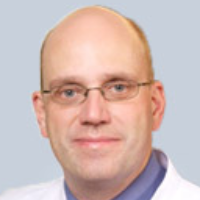 PD. Dr. med.
Christian Dohle
Specialized in: neurology, neurological rehabilitation
About the department
The Department of Neurological Rehabilitation at the MEDIAN Rehabilitation Clinic Berlin Kladow has profound professional knowledge, competence and experience in the care and treatment of patients with neurological diseases and the consequences of severe injuries affecting the nervous system. The department is headed by PD. Dr. med. Christian Dohle.
The goal of neurological rehabilitation is to maximally restore the skills required in daily life. Therefore, in interdisciplinary cooperation, the specialists develop an individual treatment plan for each patient, which is constantly being adjusted during rehabilitation. The main therapeutic possibilities of the department include physiotherapy, occupational therapy, speech therapy, neuropsychology, social service, etc.
In most cases, neurological disorders (e.g., memory impairment, loss of concentration or behavioral disorders) develop due to a stroke, traumatic-brain injuries or inflammation. To rehabilitate such patients, the department has excellent conditions for individual and group trainings aimed at the restoration of proper brain functioning, communication and social behavior.
The Department of Neurological Rehabilitation is especially focused on neuropsychological therapy in the field of visual disturbances (visual field disorders caused by a neurological disease, limited ability to read). The optometrist working in the department can offer a special treatment program for diplopia and blurred vision. The department carries out a thorough optometric examination, which serves to determine visual acuity and eye interaction. Based on the examination results, there will be developed a tailored therapy, which aims to provide the patient with the best vision.
The department also has a wide range of diagnostic procedures: Doppler ultrasound of the cerebral vessels, electroencephalography (EEG), electrophysiological diagnostics (EMG, ENG, VP), bronchoscopy, the Clinical Chemistry Laboratory, etc.
The department deals with the rehabilitation of patients after the following neurological disorders and surgical interventions:
Stroke (cerebral infarction and cerebral hemorrhage)
Extra- and intracranial cerebrovascular surgery
Surgery to remove brain and spinal cord tumors
Meningitis
Encephalitis
Hypoxic brain damage
Traumatic brain injury
Traumatic damage to the peripheral nerve or plexus
Polyneuropathy / radiculitis
Muscular diseases
Multiple sclerosis
Neurodegenerative diseases, e.g., Parkinson's disease
Congenital diseases / malformations of the nervous system
Oncological diseases (tumors of the brain and spinal cord)
The main therapeutic options of the department include:
Restoration of the musculoskeletal system in Parkinson's disease (BIG-Therapy)
Optometry
Mirror therapy
Differential diagnosis and therapy of both speech and swallowing
Hardware therapy for mobility restoration
Balance restoration with Wii Balance-Board
Treatment of patients with tracheostomy tubes
Botulinum toxin therapy
Intensive speech therapy in small groups for patients with aphasia
Curriculum vitae
Weiterbildungsermächtigungen der Abteilung:
Neurologie – 30 Monate, davon 6 Monate neurologische Intensivmedizin
Innere Medizin – 12 Monate
Rehabilitationswesen (volle Weiterbildung) - 12 Monate
Sozialmedizin (volle Weiterbildung) - 12 Monate
Physikalische Therapie und Balneologie (volle Weiterbildung) - 12 Monate
1988 – 1992 Studium der Physik in Köln und Cambridge (UK)
Abschluss als "Master of Philosophy" (M. Phil.)
1992 – 1998 Studium der Medizin in Köln, Düsseldorf und Grenoble,
parallel Wissenschaftlicher Mitarbeiter im Sonderforschungsbereich 194
"Struktur-Funktions-Beziehungen in der sensomotorischen Hirnrinde und ihre Störungen"
1999 – 2008 Klinische Ausbildung in Düsseldorf, Bonn, Ahrweiler, Meerbusch
2002 Promotion zum Dr. med. bei Prof. Dr. H.-J. Freund
Titel: "Kinematische Analyse von Greifbewegungen bei Patienten mit Läsionen des parietalen Kortex"
2005 Facharzt für Neurologie
2006, 2009, 2012, 2013 Zusatzbezeichnungen Spezielle Schmerztherapie, Rehabilitationswesen, Physikalische Therapie und Balneologie, Sozialmedizin
2008 - 2012 Oberarzt in der MEDIAN Klinik Berlin-Kladow, ehem. Abteilung für Neurologische Rehabilitation der Charité
Seit 1.02.2012 Ärztlicher Direktor der Klinik und Chefarzt Neurologie
Frührehabilitation

Extrapyramidale Bewegungsstörungen, tiefe Hirnstimulation
Struktur-Funktions-Beziehungen der menschlichen Hirnrinde in der Organisation der Willkürmotorik
Motorische Rehabilitation, insbesondere kognitive Rehabilitationsstrategien (Spiegeltherapie)
Systematische Literaturbewertung / Leitlinienerstellung im Bereich der Rehabilitation
Vorstand der Deutschen Gesellschaft für NeuroRehabilitation
Leitlinienkommission der Dt. Gesellschaft für NeuroRehabilitation
Centrum für Schlaganfallforschung Berlin, Charité Universitätsmedizin Berlin
Vorstand der Berliner Schlaganfall-Allianz
Department of Neurological Rehabilitation.
MEDIAN Rehabilitation Clinic Berlin Kladow:
Request more information now.
We will be happy to answer all your questions.
---
---
Certificates