MEDIAN Rehabilitation Clinic Hoppegarten
Department of Orthopedic Rehabilitation (

25896

)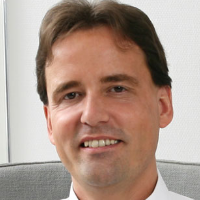 Dr. med.
Matthias Krause
Specialized in: orthopedics
About the department
The Department of Orthopedic Rehabilitation at the MEDIAN Rehabilitation Clinic Hoppegarten is engaged in the rehabilitation of patients with diseases and injuries of the entire musculoskeletal system, chronic diseases and consequences after knee and hip arthroplasty, as well as in the treatment of occupational diseases, injuries resulting from traffic accidents, sports injuries. The department has 245 beds. It is headed by Dr. med. Matthias Krause.
The only effective way to improve mobility is a properly selected physical load. Therefore, orthopedic rehabilitation is primarily based on the "individual approach", which implies both thorough retraining and restoration of the movements that a person usually learns in childhood. The patient's rehabilitation is considerably influenced by daily activities and constant repetition of certain movements within the framework of the occupational therapy. In addition, this type of therapy helps patients develop their creativity.
During rehabilitation, professional factors are taken into account as well. Based on the analysis of the workload that a person experiences at the workplace, all therapeutic measures should be individually agreed with the patient. Such therapy improves physical endurance at the workplace, checks and trains the stamina for prolonged sedentary work, improves the ability to concentrate attention and react quickly, stabilizes and improves the coordination of hands, eyes and feet, etc.
In addition, the Department of Orthopedic Rehabilitation has a Milon exerciser, which due to highly effective training allows for the reduced duration of training by 50%. Basic training on such an exerciser significantly promotes muscle growth. After exercising on the simulator, the patient's personal chip card retains data such as sitting position, weight, resistance, repetition and optimal heart rate. During the next classes, everything is turned on automatically and the process is supported by the electronic assessment of performance parameters.
It is known that many diseases of the spine and joints develop due to excess weight or metabolic disorders, and therefore the department employs experienced nutritionists who advice on the healthy, and yet delicious nutrition.
The department offers rehabilitation of patients after the following diseases and surgical procedures:
Intervertebral disc surgery, bone and joint surgery, including joint replacement surgery (arthroplasty), amputations, fractures of the musculoskeletal system, incl. postoperative condition
Extensive spinal interventions, rheumatism surgery
Congenital and acquired deformities of the musculoskeletal system
Consequences of diseases of the musculoskeletal system
Functional disorders of the musculoskeletal system
Conservative treatment of herniated intervertebral disc, also in disorders of the shoulder / arm sciatic nerve
Degenerative spinal and joint diseases
Osteoporosis
Psoriasis with joint damage
Back pain
Department of Orthopedic Rehabilitation.
MEDIAN Rehabilitation Clinic Hoppegarten:
Request more information now.
We will be happy to answer all your questions.
---
---
Certificates