MEDIAN Rehabilitation Clinic Flechtingen
Department of Cardiac and Pulmonary Rehabilitation (

25918

)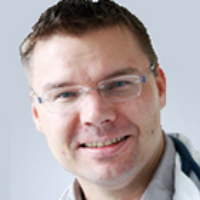 Dr. med.
Per Otto Schüller
Specialized in: internal medicine, cardiology, pulmonology
About the department
The Department of Cardiac and Pulmonary Rehabilitation at the MEDIAN Rehabilitation Clinic Flechtingen specializes in restoring patients with lung and heart disease, especially those who have suffered a heart attack. To mobilize and stabilize the patient, the department offers intensive physiotherapy, various sports exercises, ergometry and many others. In the national ranking, the department took first place among 103 clinics surpassing them in the successful treatment outcomes and patients' satisfaction. The department is headed by Dr. med. Per Otto Schüller.
The department intensively introduces and applies innovative therapeutic procedures, which ensures both effective and long-term recovery of patients. In the course of rehabilitation, a person gradually recovers and relearns to trust their heart again. In the future, patients should continuously do physical exercises at home, which is an integral prerequisite for the treatment of almost all heart diseases.
In cardiovascular diseases, it is very important to learn how to cope with this ailment and thus to eliminate the risk factors for developing a new disease or worsening the condition. Therefore, nutrition recommendations, relaxation programs and smoking cessation programs are also part of the therapy. In addition, the department offers patient training programs, for example, on how the patient can measure blood pressure and determine INR on their own. Another important aspect of cardiac rehabilitation is individual and group psychological therapy aimed at eliminating anxiety, depression and other mental factors associated with the disease.
Cardiac rehabilitation is based on the following:
High physical activity
Healthy nutrition
Reduced number of stressful situations
Refusal of smoking
Medical therapy
Psychological support
It goes without saying that the key to successful treatment results is quality and accurate diagnosis. The Department of Cardiac and Pulmonary Rehabilitation is equipped with the state-of-the-art diagnostic equipment, such as 3D technologies for imaging both heart structure (myocardium, valves, vessels) and lungs, devices for 3D ultrasound examinations, the cutting-edge spiroergometry system for precise diagnosis of heart function, circulatory system, respiration and muscle metabolism at rest and during exercising. In addition, the department uses bracelets to record, monitor and evaluate the patient's lifestyle, which provide data on important physiological parameters.
Since cardiovascular diseases are often associated with impaired lung functioning, pulmonology is a separate area of specialization in the department. Particular attention is paid to the recovery of patients with COPD and respiratory disorders. There is offered CPAP therapy and treatment of patients who constantly need oxygen supply. To service elderly patients with complications and multiple diseases, the department has specialized ongoing monitoring units, which contributes to more effective and quality therapy.
The main methods of cardiac and pulmonary rehabilitation include:
Physiotherapy (Terraintraining, treadmill classes, walking, cardiovascular gymnastics of various intensity, weight training to restore muscle tone, etc.)
Special forms of physiotherapy: swimming and aqua aerobics
Respiratory gymnastics / respiratory therapy (in groups and individually)
Massages
Thermotherapy
Various forms of electrotherapy
Balneotherapy
Inhalation therapy
The department offers medical services for the rehabilitation of patients after the following heart diseases and interventions:
Myocardial infarction and recurrent myocardial infarction
Coronary artery bypass surgery and heart valve replacement surgery
Percutaneous transluminal coronary angioplasty (PTCA) and stenting
Cardiac resynchronization therapy for heart failure
ICD implantation
Other surgical procedures on the heart
Inflammatory heart diseases
Pulmonary embolism
Heart transplantation
Coronary artery disease
Cardiomyopathy (heart muscle disease)
Other chronic heart diseases
Heart arrhythmia
Hypertension and other circulatory disorders
Vegetative heart and circulatory disorders
Risk factors for heart disease, such as obesity, dyslipidemia and diabetes
Vascular diseases
Peripheral artery surgery
Deep vein thrombosis
Surgery on the abdominal vessels
The department offers medical services for the rehabilitation of patients after the following lung diseases:
COPD
Bronchial asthma
Sleep-related breathing disorders
Chronic respiratory insufficiency
Pneumonia and embolism
Lung tumors (condition after surgery, radiotherapy, chemotherapy)
Pulmonary fibrosis and complications
Sarcoidosis and allergic alveolitis
Department of Cardiac and Pulmonary Rehabilitation.
MEDIAN Rehabilitation Clinic Flechtingen:

Request more information now.
We will be happy to answer all your questions.
---
Certificates