MEDIAN Rehabilitation Clinic Hohenfeld Bad Camberg
Department of Orthopedic Rehabilitation (

25850

)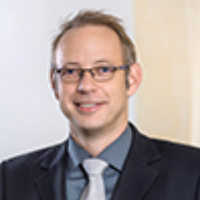 Dr. med.
Christian Lange
Specialized in: orthopedics, orthopedic rehabilitation
About the department
Median Hohenfeld Bad Camberg Rehabilitation Clinic performs diagnostic and rehabilitation of the following orthopedic conditions and conditions of osteological characters:
Gonarthrosis
Coxarthrosis
Primary osteoarthritis of the knee
Lumbar spondylosis with radiculopathy
Disease of the intervertebral discs
Lumbar ischialgia
Cervical neuralgia
Cervicobrachial syndroma
Neuralgia, etc.
Department of Orthopedic Rehabilitation.
MEDIAN Rehabilitation Clinic Hohenfeld Bad Camberg:

Request more information now.
We will be happy to answer all your questions.
---
Certificates