MEDIAN Rehabilitation Clinic Hohenfeld Bad Camberg
Department of Psychosomatic Rehabilitation (

25851

)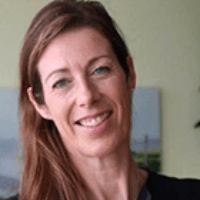 Dr. med.
Anja Rutschinski
Specialized in: psychosomatic rehabilitation
About the Department of Psychosomatic Rehabilitation at MEDIAN Rehabilitation Clinic Hohenfeld Bad Camberg
Median Hohenfeld Bad Camberg Rehabilitation Clinic (MEDIAN Hohenfeld-Kliniken Bad Camberg) treats the following psychosomatic diseases:
Recurrent depressive disorder
Moderate depressive episode
Adjustment disorder
Chronic somatoform pain disorder
Mixed anxiety and depressive disorder
Somatization disorder
Panic disorder
Primary hypertension
Mental and behavioral disorders caused by tobacco smoking
Obesity
Photo of the doctor: (c) MEDIAN Hohenfeld-Klinik Bad Camberg
Department of Psychosomatic Rehabilitation.
MEDIAN Rehabilitation Clinic Hohenfeld Bad Camberg:

Request more information now.
We will be happy to answer all your questions.
---
Certificates