MEDIAN Rehabilitation Clinic Kalbe
Department of Orthopedic Rehabilitation (

25899

)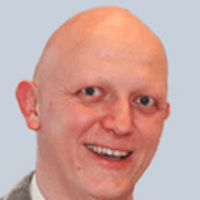 Dr. med.
Matthias Fischer
Specialized in: orthopedic rehabilitation
About the Department of Orthopedic Rehabilitation at MEDIAN Rehabilitation Clinic Kalbe
The Department of Orthopedic Rehabilitation at the MEDIAN Rehabilitation Clinic Kalbe specializes in the comprehensive rehabilitation treatment of patients after diseases and injuries of the musculoskeletal system, surgical interventions for joint replacement, spinal diseases and injuries, rheumatic lesions of the musculoskeletal system. The key task of the doctors during orthopedic rehabilitation is to restore the patient's mobility and eliminate pain. Occupational therapy is also an integral part of rehabilitation treatment. It is aimed at the restoration of ability to self-care and housekeeping. The young patients are offered medical profession-oriented rehabilitation for the provision of an opportunity for reintegration into professional life. Each rehabilitation program is unique and combines an optimal set of therapeutic measures with a specific intensity and frequency of procedures. The department is headed by Dr. med. Matthias Fischer.
The department has an excellent technical base for various diagnostic tests, which are required both when the patient is admitted to the department to assess his current state of health and to monitor the patient's progress during the rehabilitation treatment. The patients most often need to undergo such diagnostic tests as x-ray examination, ultrasound scanning, isokinetic muscle testing, electrocardiography, pulmonary function testing and various laboratory tests.
During orthopedic rehabilitation, most patients are indicated such therapeutic measures as therapeutic exercises with a dosed load in accordance with the patient's rehabilitation potential, physiotherapy, water aerobics, massage, manual therapy, ergotherapy, pain therapy for severe pain, etc. All the treatments are carried out under close medical supervision, which eliminates any risks to the patient's health. The department's competent psychologists regularly hold individual consultations with patients, during which they use special techniques to motivate, form a positive attitude towards a favorable treatment outcome. In addition, the rehabilitation therapists support the involvement of patients' relatives in the therapeutic process.
The department specializes in the rehabilitation of patients after the following musculoskeletal diseases and injuries:
Conditions after surgery for herniated discs
Conditions after surgery in all areas of the musculoskeletal system, including joint replacement surgery
Conditions after limb amputation
Conditions after surgery for spinal diseases
Conditions after surgery for rheumatic diseases
Conditions after surgery for removal of musculoskeletal malignant tumors
Bone fractures, including spinal fractures
Consequences of congenital and acquired musculoskeletal deformities
Degenerative and chronic diseases of the joints and spine, including rheumatic lesions
Osteoporosis
Functional musculoskeletal disorders
Consequences of injuries, including sports injuries of the entire musculoskeletal system
Various types of soft tissue rheumatism
Chronic pain
Other diseases and injuries
The department's diagnostic and therapeutic options include:
Diagnostic tests

Laboratory tests
X-ray examination
Ultrasound scanning
Isokinetic muscle testing
Electrocardiography
24-hour Holter monitoring
24-hour blood pressure monitoring
Pulmonary function testing
Bioelectrical impedance analysis
Assessment of the patient's psychological state

Rehabilitation methods

Therapeutic exercises, including training on the innovative computerized MILON and ISOMED exercise equipment
Kinesiotherapy
Manual therapy
Classic and lymphatic drainage massage
Physiotherapy (hydrotherapy, including the Flow Jet water treatment to restore balance, electrotherapy, thermotherapy, inhalation therapy, etc.)
Ultrasound therapy
Ergotherapy
Pain therapy
Medical profession-oriented rehabilitation (with simulated workplace)
Psychotherapy
Osteopathy
Naturopathy
Diet therapy

Other medical services
Photo of the doctor: (c) MEDIAN Klinik Kalbe
Department of Orthopedic Rehabilitation.
MEDIAN Rehabilitation Clinic Kalbe:

Request more information now.
We will be happy to answer all your questions.
---
Certificates