MEDIAN Rehabilitation Clinic Kalbe
Department of Orthopedic Rehabilitation (

25899

)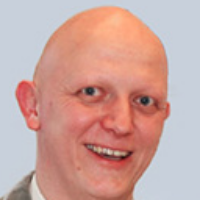 Dr.
Matthias Fischer
Specialized in: orthopedics
About the department
The Department of Orthopedic Rehabilitation at the MEDIAN Rehabilitation Clinic Kalbe deals with the rehabilitation of patients suffering from diseases and injuries of the entire musculoskeletal system. The medical team has everything necessary to provide high quality medical services, while the therapeutic capabilities provide the best and long-term rehabilitation results. The department is headed by Dr. Matthias Fischer.
The only effective way to improve mobility is a properly selected physical load. Therefore, orthopedic rehabilitation, above all, has to do with an "individual approach", which implies a thorough retraining and restoration of movements that a person learns in childhood. The patient's rehabilitation process is particularly affected by daily training and a constant repetition of certain movements within the framework of ergotherapy. In addition, this type of therapy helps patients develop their creativity.
The Department of Orthopedic Rehabilitation specializes in the recovery of patients after the following diseases and surgical interventions:
Intervertebral disc surgery (including percutaneous interventions)
Surgery of the musculoskeletal system (including surgical procedures to replace joints)
Amputation
Surgical or conservative treatment of fractures of the musculoskeletal system, incl. fractures of the spine
Fractures of the musculoskeletal system
Spine surgery
Surgical interventions for rheumatism
Malignant tumors of the musculoskeletal system
Consequences of congenital and acquired deformities of the musculoskeletal system
Degenerative and chronic rheumatic diseases of the joints and spine
Osteoporosis
Functional diseases of the musculoskeletal system
Effects of injuries, incl. sports injuries of the entire musculoskeletal system
Numerous forms of soft tissue rheumatism
Chronic pain
The main therapeutic possibilities of the department include:
Fitness park with a special controlled chip card for each patient (circular MILON training)
ISOMED (device for restoring the musculoskeletal system)
Medical-therapeutic training therapy in the workplace
Restoration of the musculoskeletal system (directly related to working life)
Sports rehabilitation center (for the spine)
Bioelectrical impedance analysis
Flow Jet (hydrotherapeutic procedure to restore balance)
Osteopathy (individual indication)
Department of Orthopedic Rehabilitation.
MEDIAN Rehabilitation Clinic Kalbe:
Request more information now.
We will be happy to answer all your questions.
---
---
Certificates