MEDIAN Rehabilitation Clinic Kalbe
Department of Cancer Rehabilitation (

25900

)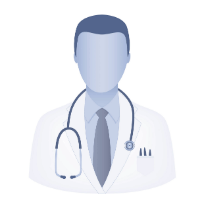 Dr. med.
Razi Haj Husseine
Specialized in: cancer rehabilitation
About the Department of Cancer Rehabilitation at MEDIAN Rehabilitation Clinic Kalbe
The Department of Cancer Rehabilitation at the MEDIAN Rehabilitation Clinic Kalbe offers the full range of modern rehabilitation services for patients undergoing cancer treatment or after cancer treatment completion. The department's ​​competence also includes drug therapy – chemotherapy, hormonal therapy, immunotherapy and antibody therapy. The patients' health is in very good hands of highly qualified doctors who have long clinical experience and sound professional training. Each rehabilitation program is developed individually, taking into account the type of oncopathology, its stage, the severity of the disease, the general condition of the patient's health, his age and other specific clinical indications. The main task of the department's doctors is to relieve pain, as well as to restore vitality, inner harmony and improve the patient's quality of life. The Chief Physician of the department is Dr. med. Razi Haj Husseine.
Cancer treatment is a complex, grueling and lengthy process, which requires great professionalism, clinical experience and modern technical equipment. As a result of cancer or its treatment, many patients experience functional disorders, nutrition problems, undernutrition, pain syndromes and the human body loses its protective ability. The department's medical team successfully deals with the elimination and relief of these consequences. Particular attention is paid to the psychological state of patients. The department holds psychotherapeutic consultations, which help patients get rid of depressive states, find inner harmony, believe in a favorable treatment outcome and thereby increase their own "powers of self-healing".
The department's specialists have modern diagnostic rooms equipped with the advanced systems for x-ray examinations, ultrasound scanning, electrocardiogram, 24-hour blood pressure monitoring, gastrointestinal endoscopy, gynecological diagnostics, as well as various laboratory tests. Thus, the medical facility has all the necessary resources for the comprehensive assessment of the patient's health status upon admission and monitoring of his clinical indicators at all stages of cancer rehabilitation.
The department's specialists most often resort to such rehabilitation methods as therapeutic exercises, physiotherapy, hydrotherapy, diet therapy, including practical exercises in the training kitchen, osteopathy, naturopathy, art therapy, psychotherapy, etc. The department's rehabilitation therapists personally supervise each patient, and also devote enough time to counseling patients and their relatives.
The department specializes in the rehabilitation of patients after the following cancers:
Lymphoma
Breast cancer
Cancer of the female genital organs
Cancer of the male genital organs
Kidney cancer
Bladder cancer
Thyroid cancer
Lung cancer
Gastrointestinal cancer (stomach, esophagus, bowel cancer, etc.)
Skin cancer
Bone and soft tissue malignant tumors
Head and neck malignant tumors
Other oncological diseases
The range of the department's diagnostic and therapeutic services includes:
Diagnostic tests

Laboratory tests
Ultrasound examinations
X-ray examinations
Electrocardiography, including 24-hour Holter monitoring
24-hour blood pressure monitoring
Pulmonary function testing
Gastrointestinal endoscopic examinations (for example, gastroscopy, colonoscopy)
Gynecologic diagnostic examinations
Bioelectrical impedance analysis
Assessment of the patient's psychological state

Rehabilitation methods

Therapeutic exercises, including training on the innovative computerized MILON exercise equipment
Kinesiotherapy
Manual therapy
Classic and lymphatic drainage massage
Physiotherapy (hydrotherapy, including the Flow Jet water treatment to restore balance, electrotherapy, thermotherapy, inhalation therapy, etc.)
Ergotherapy
Pain therapy
Speech therapy
Psychotherapy
Osteopathy
Naturopathy
Medical hypnosis
Diet therapy
Art therapy

Other medical services
Photo: (с) depositphotos
Department of Cancer Rehabilitation.
MEDIAN Rehabilitation Clinic Kalbe:

Request more information now.
We will be happy to answer all your questions.
---
Certificates