MEDIAN Rehabilitation Clinic Kalbe
Department of Oncological Rehabilitation (

25900

)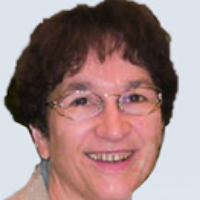 Dr. med.
Katharina Molenda
About the department
The Department of Oncological Rehabilitation at the MEDIAN Rehabilitation Clinic Kalbe deals with the rehabilitation of patients who have suffered cancers. The specialists of the department use advanced methods and achievements of medicine, as well as develop a tailored therapy plan considering each specific clinical situation to ensure the best rehabilitation results and improve the quality of life of patients. The department is headed by Dr. med. Katharina Molenda.
The treatment of oncological diseases is a difficult, complex and lengthy process that requires great professionalism, experience and state-of-the-art technical equipment. In many patients, such diseases or their treatment can result in the development of functional disorders, nutritional problems, exhaustion, pain and the body loses its protective ability. The medical team of the department can easily cope with the elimination and alleviation of these side effects. Particular attention is paid to the psychological state of patients. The department provides psychotherapeutic consultations that help patients calm down, gain inner harmony, become more self-confident and thereby increase their own "self-healing powers."
The Department of Oncological Rehabilitation has a wide range of diagnostic services. The main ones include laboratory tests, ultrasound, x-ray, isokinetics for the detection of muscle diseases, ECG, long-term ECG monitoring, blood pressure monitoring, pulmonary function testing, endoscopic diagnostics, gynecological and psychological diagnostics.
The department offers the rehabilitation of patients with such oncological diseases as lymphomas and systemic diseases, solid tumors of the mammary gland, female genital organs, kidney and bladder, male genital organs, respiratory organs, digestive organs, skin, musculoskeletal system, thyroid gland and ENT organs.
The main therapeutic possibilities of the department include:
Speech therapy
Bioelectrical impedance analysis
Flow Jet (hydrotherapeutic procedure to restore balance)
Osteopathy
Medical hypnosis
Therapy for strengthening the pelvic floor according to Grosemans (individual therapy)
Naturopathy (including curd wraps, hydropathic procedures)
Training in the fitness park (MILON)
Clinical art therapy
Training for restoring memory by Franziska Stengel
Department of Oncological Rehabilitation.
MEDIAN Rehabilitation Clinic Kalbe:

Request more information now.
We will be happy to answer all your questions.
---
Certificates