MEDIAN Rehabilitation Clinic Kinzigtal Bad Soden-Salmünster
Department of Orthopedic Rehabilitation (

25858

)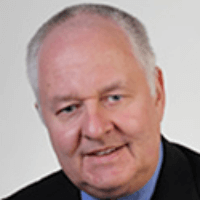 Dr. med.
Christoph Kucharski
Specialized in: orthopedic rehabilitation
About the Department of Orthopedic Rehabilitation at MEDIAN Rehabilitation Clinic Kinzigtal Bad Soden-Salmünster
The Department of Orthopedic Rehabilitation at the MEDIAN Rehabilitation Clinic Kinzigtal Bad Soden-Salmünster offers the full range of medical services to patients after musculoskeletal diseases and injuries, as well as surgical interventions on the joints, spine and bones. The department specializes in rehabilitation after joint replacement surgery, spine surgery, occupational injuries, accidents and sports injuries. The Chief Physician of the department is Dr. med. Christoph Kucharski.
All rehabilitation programs are developed taking into account the requirements and standards of professional societies specializing in rehabilitation treatment. When undergoing rehabilitation, the patient receives medical care from the whole team of competent rehabilitation therapists, nutritionists, psychologists and social workers. Particular attention is paid to regular conversations with patients, which motivate them and give them hope to return to their usual life, since in severe pathologies many patients learn to walk and control their body again.
A well developed rehabilitation program is the key to successful recovery of the patient, and therefore the first stage of rehabilitation is the comprehensive diagnostics. X-ray scanning, ultrasound examinations, computed tomography, muscle strength testing, laboratory tests and other examinations help the doctor assess the severity of musculoskeletal damage and loss of motor skills. Based on the diagnostic data, the doctor determines the patient's rehabilitation potential and selects dosed physical activities, which will maximize the restoration of mobility. The rehabilitation programs are based on therapeutic exercises, which can take place both in groups and individually with a rehabilitation therapist. Ergotherapy is also an integral part of the rehabilitation process. The specialists in occupational therapy help patients regain their self-care, housekeeping skills, etc. The therapeutic offer is supplemented by various types of massage, body wraps, electrotherapy, and ultrasound therapy.
The department specializes in orthopedic rehabilitation of patients whohave suffered the following diseases and injuries of the musculoskeletal system:
Degenerative joint diseases
Consequences of musculoskeletal injuries
Inflammatory musculoskeletal diseases
Osteoporosis
Congenital pathologies of bone tissue and musculoskeletal malformations
Functional musculoskeletal disorders and chronic pain
Pathological conditions after joint replacement surgery
Pathological conditions after surgery for rotator cuff tears
Pathological conditions after surgical treatment of bone fractures
Pathological conditions after corrective osteotomy
Pathological conditions after conservative treatment of spinal fractures
Pathological conditions after surgery for spinal disc herniation and other spinal interventions
Other diseases and pathological conditions
The department's therapeutic service range includes:
Therapeutic exercises (individual and group sessions)
Ergometer training
Ergotherapy
Massage
Electrotherapy
Ultrasound therapy
Body wraps
Relaxation techniques
Diet therapy
Art therapy
Music therapy
Psychological care aimed at overcoming fears, depressive states, stress
Other medical services
Photo of the doctor: (c) MEDIAN Kinzigtal-Klinik Bad Soden-Salmünster
Department of Orthopedic Rehabilitation.
MEDIAN Rehabilitation Clinic Kinzigtal Bad Soden-Salmünster:

Request more information now.
We will be happy to answer all your questions.
---
Certificates