Medipol Mega University Hospital Istanbul
Department of Gynecology and Obstetrics (

302854

)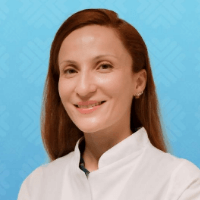 Prof. Dr. med.
Huriye Ayşe Parlakgümüş
Specialized in: gynecology, obstetrics
About the department
The Department of Gynecology and Obstetrics at the Medipol Mega University Hospital Istanbul offers the high-precision diagnostics and treatment of the full range of diseases of the female reproductive organs. The department also offers integrated management of pregnancy in accordance with the current protocols of professional societies, safe childbirth and postnatal care for mother and baby. The department's medical team has excellent infrastructure, including modern diagnostic rooms, operating rooms with all the necessary equipment and monitoring systems. The Chief Physician of the department is Prof. Dr. med. Huriye Ayşe Parlakgümüş.
The department's specialists pay due attention to the timely and accurate diagnostics, which is the key to a successful treatment result. The department uses diagnostic instrumental methods, including the cytological smear, ultrasound examination and colposcopy. The laparoscopic techniques and hysteroscopy are also applied for the diagnostics and treatment of gynecological diseases and infertility.
The department's experts in gynecologic oncology have exceptional competencies in the treatment of ovarian cancer. If necessary, they perform partial or total removal of the uterus, ovaries, fallopian tubes, nearby lymph nodes, peritoneum and omentum, as well as surgeries to remove distant metastases. In the case of detection of ovarian cancer at the initial stage, the uterus and the second ovary are not removed, which allows the patient to maintain reproductive function. The success rate of surgical treatment of ovarian cancer in the department reaches 93%, while in many medical centers in Europe this rate does not exceed 50%.
In addition to the diagnostics and treatment of all gynecological diseases, the department offers a wide range of services in obstetrics, including pain management during childbirth, water birth, physiological and high-risk pregnancies, prenatal and postnatal monitoring. Particular attention is paid to water birth, since this method does not require medical care or measures for labor induction.
The key focuses of the department's work include:
Diagnostics and treatment of general gynecological pathologies
Diagnostics and treatment of cancers of the female reproductive system (focus on ovarian cancer, uterine and cervical cancer)
Diagnostics and treatment of infertility
Diagnostics and treatment of urogynecological pathologies (urinary incontinence, pelvic organ prolapse)
Integrated management of pregnancy, including high-risk pregnancy
Childbirth (also, water birth)
Pain management during childbirth
Postnatal care for mother and baby
Other medical services
Curriculum vitae
Education
2019 University of Barcelona, International Master's Degree Program in Obstetrics.
2009 Royal College (Perinatology, Gynecology and Obstetrics).
2004 Obstetrics and Gynecology, Hacettepe University.
2000 Faculty of Medicine at the Hacettepe University.
Professional Career
2015 - 2019 Work in the Private Medline Adana Hospital.
2005 Department of Gynecology, Obstetrics and Perinatal Medicine at the University Hospital Bonn.
2005 - 2015 Faculty of Medicine, Department of Gynecology and Obstetrics, Başkent University.
Photo of the doctor: (c) Medipol Mega University Hospital Istanbul
Diagnosis and conservative therapy of menopause hormonal Imbalance in women
Treatment of uterine fibroid with hyperplasia and secondary dysmenorrhea (painful periods) with hysteroscopic myomectomy (enucleation)
Laparoscopic myomectomy of uterine fibroids (myoma uteri)
Department of Gynecology and Obstetrics.
Medipol Mega University Hospital Istanbul:

Request more information now.
We will be happy to answer all your questions.
---
Certificates