Medipol Mega University Hospital Istanbul
Department of Nuclear Medicine (

599796

)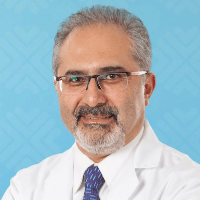 Prof. Dr. med.
Tamer Atasever
Specialized in: nuclear medicine
About the Department of Nuclear Medicine at Medipol Mega University Hospital Istanbul
The Department of Nuclear Medicine at the Medipol Mega University Hospital Istanbul offers the full range of radioisotope diagnostics and treatment of various pathologies. All procedures are carried out using ultramodern equipment, so that the patient receives a minimum dose of radiation. The department's specialists mostly perform scintigraphy, PET-CT, SPECT-CT, etc. These serve to imagine the anatomical structure and assess the function of the heart, kidneys, lungs, thyroid gland, liver, brain, skeletal bones, etc. The department is one of the few in Turkey with the cutting-edge imaging diagnostic devices, which guarantee the highest possible accuracy. The Chief Physician of the department is Prof. Dr. med. Tamer Atasever.
The department's range of medical services includes:
Diagnostics of respiratory diseases

Lung perfusion and ventilation scintigraphy (Tc99m MAA)
Postoperative FEV1 assessment (Tc99m MAA)

Diagnostics of diseases of the central nervous system

PET brain scanning (18F-FDG)
Brain perfusion scintigraphy (Tc99m HMPAO)
Assessment of cerebral ventricular outflow (Tc99m DTPA)
Cisternography (Tc99m DTPA)

Diagnostics of cardiovascular diseases

Myocardial perfusion scintigraphy (Thallium 201 or Tc99m MIBI)
Myocardial PET scanning (assessment of myocardial performance using 18F-FDG)
Myocardial scintigraphy with 123I- or I 131-metaiodobenzylguanidine for the assessment of myocardial sympathetic innervation
Radionuclide ventriculography

Diagnostics of skeletal bone pathologies

Three-phase bone scanning
Whole-body bone scintigraphy
Bone PET-CT scanning (F18-NAF)
Arthroscintigraphy

Diagnostics of diseases of the endocrine and lacrimal glands

Thyroid scintigraphy
Parathyroid scintigraphy
Dacryoscintigraphy

Diagnostics of diseases of the genitourinary system

Dynamic renal scintigraphy (with DTPA or MAG3)
Static renal scintigraphy (DMSA)
Dynamic renal scintigraphy with ACE inhibitors (with DTPA or MAG3)
Scrotal scintigraphy
Scintigraphy to detect vesicoureteral reflux (direct and indirect)

Diagnostics of infectious diseases

Labeled white blood cell scintigraphy
Bone marrow scintigraphy using nanocolloid

Diagnostics of diseases of the hematopoietic system

Spleen imaging (using denatured red blood cells)
Hemangioma imaging
Lymphoid tissue scintigraphy

Cancer diagnostics
Radionuclide therapy

Radioiodine therapy (low dose and high dose)
Therapy using radioactive somatostatin analogues
SR-89 radionuclide therapy
Sm-153 radionuclide therapy
Re-186 radionuclide therapy
P-32 radionuclide therapy
I-131 MIBG radionuclide therapy
Y-90 microsphere therapy
Anti-CD20 monoclonal antibody therapy with Y-90 microspheres
Radiosynoviorthesis

Other diagnostic and treatment methods
Curriculum vitae of Prof. Dr. med. Tamer Atasever
Education
1992 Faculty of Medicine, Ankara University (Nuclear Medicine).
1984 Faculty of Medicine, Erciyes University.
Professional Career
2010 - 2011 Gazi University.
2006 - 2012 Work in the laboratory in Ankara.
2003 and 1996 Gazi University.
Photo of the doctor: (c) Medipol Mega University Hospital Istanbul
Department of Nuclear Medicine.
Medipol Mega University Hospital Istanbul:

Request more information now.
We will be happy to answer all your questions.
---
Certificates