Memorial Bahcelievler Hospital Istanbul
Department of Infectology (

616937

)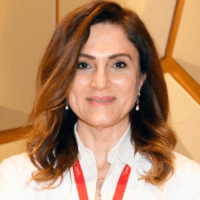 Prof. Dr. med.
Sibel Gundes
Specialized in: infectology
About the department
The Department of Infectology at the Memorial Bahсelievler Hospital Istanbul offers the full range of preventive, diagnostic and therapeutic services for patients with infectious diseases of various etiologies. The specialization of the medical facility includes the treatment of acute intestinal infections, viral and bacterial infections, mycose and fever of unknown origin. The department's infectologists also admit patients with HIV and AIDS. The Chief Physician of the department is Prof. Dr. med. Sibel Gundes.
The diagnostic tests are carried out in the department's inhouse Microbiology Laboratory. The main treatment method for infectious diseases is pharmacotherapy with antibiotics, antiviral and antifungal drugs. Vaccination is carried out as a preventive measure, including in tourists planning trips to exotic countries.
The department's medical team is highly professional. The doctors use their vast clinical experience, deep medical knowledge and professional skills for effective treatment of both common and particularly severe, refractory infectious diseases.
The department has a modern medical infrastructure for rapid and accurate diagnostics of infectious diseases, as well as their successful treatment while preserving a high quality of life for the patient. Comprehensive and the most accurate diagnostics gives the attending physician the opportunity to determine the type of pathogen, specificities of the disease in a particular patient, the presence of complications and concomitant pathologies caused by the infectious process. The standard diagnostic methods for infectious diseases are immunological and bacteriological tests, PCR, serological tests, etc. When developing a treatment regimen for a patient, the specialists aim not only to neutralize the pathogen of the infectious process, but also to prevent the development of complications of the pathology.
The department's range of medical services includes:
Diagnostics and treatment of infectious respiratory diseases

Influenza
Tuberculosis
Angina
Pertussis
Bronchitis
Pneumonia

Diagnostics and treatment of urinary tract infections

Pyelonephritis
Cystitis
Urethritis
Prostatitis

Diagnostics and treatment of hematogenous infectious diseases

HIV and AIDS
Viral hepatitis

Diagnostics and treatment of gastroenterological infections

Gastroenterocolitis of infectious origin
Cholera
Paratyphoid fever
Hepatitis A
Salmonellosis
Dysentery

Diagnostics and treatment of viral infectious diseases

Rubella virus
Varicella
Smallpox
Measles
Encephalitis

Diagnostics and treatment of mycoses
Diagnostics and treatment of fever of unknown origin
Diagnostics and treatment of infectious skin lesions

Herpes simplex
Candidiasis
Lichen
Tetanus

Other medical services
Curriculum vitae
Professional Career
Since 2020 Work in the Department of Infectology at the Memorial Bahсelievler Hospital Istanbul, Istanbul, Turkey.
2014 - 2019 Work in the Department of Infectology of the Atakent Hastanesi at the Acibadem University, Istanbul, Turkey.
1997 - 1999 Research Fellow at the Mount Sinai Hospital, USA.
1997 - 2014 Department of Infectology, Kocaeli University Hospital, Kocaeli, Turkey.
Higher Education and Postgraduate Training
2010 Professorship.
2003 Assistant Professorship.
1990 - 1995 Specialized training in Infectious Diseases and Clinical Microbiology, Göztepe Eğitim Ve Araştırma Hastanesi.
1984 - 1989 Study of Human Medicine at the Faculty of Medicine, Marmara University.
Scientific Publications
82 national and international publications.
97 poster presentations at the national and international congresses.
73 lectures in Turkey and abroad.
Memberships in Professional Societies
European Society of Clinical Microbiology and Infectious Diseases (ESCMID).
Infectious Diseases and Clinical Microbiology Specialty Society of Turkey (EKMUD).
Photo of the doctor: (c) Memorial Bahçelievler Hospital
Department of Infectology.
Memorial Bahcelievler Hospital Istanbul:

Request more information now.
We will be happy to answer all your questions.
---
Certificates