Meoclinic Hospital Berlin
Department of Adult and Pediatric Orthopedics, Traumatology, Foot Surgery and Spinal Surgery (

696207

)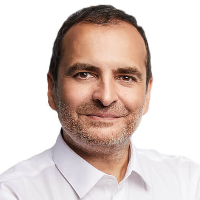 Prof. Dr. med.
Michael Akbar
Specialized in: adult and pediatric orthopedics, traumatology, foot surgery, spinal surgery
About the Department of Adult and Pediatric Orthopedics, Traumatology, Foot Surgery and Spinal Surgery at Meoclinic Hospital Berlin
The Department of Adult and Pediatric Orthopedics, Traumatology, Foot Surgery and Spinal Surgery at the Meoclinic Hospital Berlin provides the full range of conservative and surgical treatment of musculoskeletal diseases. The department provides medical care to patients with traumatic injuries, including sports injuries, knee, hip, shoulder and ankle diseases, as well as to patients with spinal injuries and diseases. The department has a special competence in the field of arthroscopy, joint replacement surgery and surgical treatment of spinal pathologies. Of particular interest in the field of pediatric orthopedics is the treatment of congenital musculoskeletal malformations in children, as well as the treatment of acquired orthopedic pathologies and injuries. The department's doctors have modern diagnostic equipment for a comprehensive examination of all musculoskeletal structures and the development of the most effective treatment regimen. The department's doctors devote enough time to personal communication with each patient, thoroughly study the anamnesis and diagnostic data, and then provide the appropriate treatment. Whenever possible, conservative techniques are preferred, and if surgery is required, sparing minimally invasive interventions are performed.
The department is headed by Prof. Dr. med. Michael Akbar. According to the Focus magazine, the doctor ranks among the best German specialists in the surgical treatment of spinal pathologies. He has performed more than 10,000 successful spinal interventions.
The department's specialists have been treating arthrosis for many years. With appropriate clinical indications, conservative treatment methods are prescribed: taking pills, applying ointments, intra-articular injections, therapeutic exercises and physiotherapy procedures. Unfortunately, patients often seek help in the advanced stages of pathology, when the only effective treatment is surgical intervention for partial or total joint replacement with a prosthesis. The department's orthopedists successfully perform knee and hip replacement surgery. At the stage of preparation for the surgical intervention, laboratory blood tests, X-ray and ultrasound scanning, as well as computed tomography and/or magnetic resonance imaging are conducted. The doctors of the medical facility use minimally invasive techniques in their work, which ensure quick recovery of patients and mild pain syndrome. As a rule, already on the first day after the joint replacement surgery, the patient can get out of bed and move around on his own. The period of hospitalization after the surgical treatment is 7-10 days, after which the patient is recommended rehabilitation in a specialized medical center.
Another important area of the department's ​​work is arthroscopic interventions for the diagnostics and treatment of the knee, shoulder, elbow and ankle joints. The surgical interventions are performed through miniature skin incisions, using a special tool – an arthroscope. During the manipulation, the doctor makes only two incisions 5-6 mm long in the joint area, which ensures minimal invasiveness of the procedure. The arthroscope is inserted through the incisions. Depending on the severity of the joint injury, either general or local anesthesia can be used. Arthroscopic interventions are indicated for the patients with rotator cuff tear, impingement syndrome, shoulder instability, meniscus and cruciate ligament injuries, patellar dislocation, foreign bodies in the elbow joint, etc.
The department's range of services is complemented by the diagnostics and treatment of foot and ankle diseases, including in children. The most common pathologies in the department's clinical practice are toe and foot deformities. The department's specialists also admit patients with traumatic and degenerative injuries of the foot and ankle joint. To assess the anatomical structure of the foot, the department uses the very latest diagnostic examinations: digital X-ray, computed tomography, magnetic resonance imaging, ultrasound scanning, dynamic and static pedography with digital image processing. To correct foot and ankle deformities, the use of special orthoses and insoles is often sufficient. If such therapy does not give the desired result, the department's specialists consider surgical treatment using percutaneous, minimally invasive and open surgical techniques.
The special focus of the medical facility is on the treatment of spinal diseases. The department's orthopedists specialize in the treatment of degenerative and infectious spinal diseases, spinal injuries and tumors, as well as in the correction of spinal deformities in adults and children. Spinal surgeons have in their arsenal advanced surgical techniques: minimally invasive, microsurgical and endoscopic ones. Thus, patients do not require long-term hospitalization after surgery, and surgical risks are almost zero.
The department admits children and adolescents with various musculoskeletal diseases. Of particular interest is the treatment of bone fractures, dislocations and scoliosis. During the therapeutic process, both conservative and surgical techniques are used. When planning treatment, the specialists always take into account the age of a young patient and the level of his physical development, since it is important for them not only to save the child from pathology, but also to ensure the proper further development of the growing organism.
The department's main clinical focuses include:
Treatment of musculoskeletal injuries of any severity in adults and children
Joint replacement surgery

Partial and total knee replacement
Partial and total hip replacement

Arthroscopy

Shoulder arthroscopy

Rotator cuff tear
Shoulder instability
Calcific tendonitis
Impingement syndrome
Articular lip injuries
Biceps tendon injuries

Knee arthroscopy

Meniscus injuries
Anterior cruciate ligament injuries
Patellar dislocation
Knee cartilage lesions (microfracture, autologous chondrocyte transplantation and autologous matrix-induced chondrogenesis)

Elbow arthroscopy

Free articular body removal
Elbow instability

Ankle arthroscopy

Foot surgery

Hallux valgus

Minimally invasive interventions
Stabilizing surgery
Corrective interventions
Revision surgery

Hallux rigidus

Joint-preserving operations
Cartilage replacement in the metatarsophalangeal joint
Osteosynthesis
Revision surgery

Toe deformities (hammer toes, claw toes, toe dislocations)

Minimally invasive interventions
Classic open surgery
Percutaneous surgical interventions
Revision surgery

Flat feet in adults and children

Minimally invasive interventions
Percutaneous surgical interventions
Achilles tendon lengthening (open, percutaneous)

Ankle diseases and traumatic injuries

Foot ligament plastic surgery
Foot tendon plastic surgery (tendon suture, transposition)
Foot cartilage reconstruction
Calcaneal osteotomy
Ankle joint replacement
Revision foot and ankle surgery
Ankle arthroscopy
Arthroscopic treatment of cartilage defects in the upper part of the ankle joint

Spinal surgery

Treatment of degenerative spinal diseases

Spinal disc herniation
Spinal stenosis
Spondylosis
Spondyloarthritis
Osteochondrosis
Spondylolisthesis

Treatment of spinal deformities in children and adolescents

Idiopathic scoliosis
Neuromuscular scoliosis
Neuromuscular kyphoscoliosis
Atypical scoliosis
Kyphosis
Spondylolisthesis

Treatment of spinal deformities in adults

Degenerative scoliosis
Kyphosis
Post-traumatic kyphosis
Kyphosis caused by ankylosing spondylitis
Spondylolisthesis
Flat back syndrome

Treatment of infectious spinal diseases
Treatment of spinal fractures
Treatment of primary and secondary spinal tumors

Other medical services
The range of conservative treatment methods provided in the department:
Shockwave therapy
Sanakin regenerative therapy
Manual therapy
Therapeutic exercises
Lymphatic drainage
Osteopathy
Electrotherapy
Ultrasound therapy
Injection therapy with hyaluronic acid, cortisone and local anesthetics
Classic massage
Lomi Lomi massage
Fascial techniques
Pilates
Kinesiology taping
Other types of conservative therapy
Curriculum vitae of Prof. Dr. med. Michael Akbar
Professional Career
July 2016 Additional qualification in Special Orthopedic Surgery.
June 2015 - March 2020 Head of the Spinal Surgery Center in the Department of Orthopedics and Traumatology at the University Hospital Heidelberg.
January 2015 Basic Certificate and Master's Certificate of the German Spine Society (DWG).
October 2013 Additional qualification in Special Traumatology.
Since October 2008 Senior Physician, Department of Spinal Surgery, Department of Orthopedics and Traumatology, University Hospital Heidelberg.
October 2008 Board certification in Orthopedics and Traumatology.
2001 - 2008 Assistant Physician, Department of Orthopedics and Traumatology at the University Hospital Heidelberg.
March 2000 - February 2001 Internship, Department of Surgery at the Charite University Hospital Berlin.
Research Activities
Since January 2020 Advisory Board Member of the German Scoliosis Patient Care Organization.
Since November 2018 Advisory Board Member of "Der Orthopäde" journal.
March 2017 DSQ Research Promotion 2017 Prize of the German Paraplegia Foundation.
January 2017 Habilitation in Orthopedics and Traumatology, Heidelberg University. Subject: "Pathological changes in the shoulder joints in patients who suffer from paralysis of the lower limbs for a long time and move with the help of a wheelchair".
December 2015 3rd Poster Award at the 10th German Spine Congress in Frankfurt am Main. Subject: "Sagittal profile of the cervical spine in patients with adolescent idiopathic scoliosis".
2012 and 2013 Lautenschläger Scholarship of Heidelberg University with an Internship at the Spine Center in New York at the Clinic for Joint Diseases on the basis of the Faculty of Medicine at New York University.
May 2010 Vernon Nickel Award of the American Orthopedic Rehabilitation Association (ORA) for the paper: "Prevalence of shoulder rotator cuff tear in patients with lower limb paralysis as compared to a control group (case-control study).
May 2006 Poster Award of the Foundation for Orthopedic Trauma at the University Hospital Heidelberg.
May 2002 Doctorate thesis at the Faculty of Human Medicine at the Free University of Berlin. Subject: "Molecular biological examinations of the expression of subunits of endothelial calcium-activated high conductance potassium channels (BKCa channel)".
April 2000 Research Grant from the German Society of Vascular Surgery and Vascular Medicine and Meadox/Boston Scientific Germany Corporation.
Review Activities
Der Orthopäde.
Journal for Shoulder and Elbow Surgery (JSES).
BMS Surgery.
PLOS One.
Journal of Spinal Cord Medicine (JSCM).
Spinal Cord.
Zeitschrift für Orthopädie und Unfallchirurgie.
Journal of Clinical Medicine (JCM).
Memberships in Professional Societies
German Spine Society (DWG).
EUROSPINE.
Photo of the doctor: (c) Meoclinic
Department of Adult and Pediatric Orthopedics, Traumatology, Foot Surgery and Spinal Surgery.
Meoclinic Hospital Berlin:

Request more information now.
We will be happy to answer all your questions.
---
Certificates