Merian Iselin Clinic Basel
Department of Oncology and Hematology (

114117

)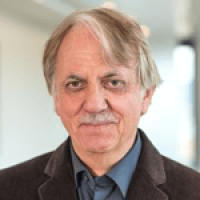 Dr. med.
Ulrich Buser
Specialized in: oncology, hematology
About the department
The Department of Oncology and Hematology at the Merian Iselin Clinic Basel offers the full range of medical services in these areas. The department's specialization includes the treatment of all diseases of the hematopoietic system, as well as solid tumors of various organs and anatomical structures. The Chief Physician of the department is Dr. med. Ulrich Buser.
After conducting the comprehensive diagnostics, the attending physician informs the patient about all possible treatment options, and they together decide on the upcoming treatment regimen. The aim of treatment is to fully compensate for the disease and improve the quality of life of the patient. At the terminal stages of cancer, the patient receives all the necessary therapeutic measures and effective pain therapy. The treatment is provided with the cooperation of oncologists and hematologists with specialists from related fields – surgeons, gynecologists, urologists, plastic surgeons, radiation therapists and other doctors.
The standard treatments for cancer include chemotherapy, radiation therapy and surgical treatment. To date, the doctors also actively use hormonal therapy, immunotherapy, antibody therapy, chemoembolization, etc. In case of diseases of the hematopoietic system, the basis of treatment is chemotherapy. To perform tumor resections, the department maintains close cooperation with the experienced surgeons. In addition, psychological care is an important aspect of the fight against cancer. During the entire therapeutic process, the patient works with a competent psychologist who helps to cope with emotions and set himself up for a favorable therapy outcome.
The department specializes in the diagnostics and treatment of the following diseases:
Cancer of the hematopoietic system (various types of leukemia)
Lymph node cancer
Breast cancer
Cervical cancer
Ovarian cancer
Prostate cancer
Bladder cancer
Bowel cancer
Other oncopathologies
The main therapeutic options of the department include:
Drug treatment
Radiation therapy
Antibody therapy
Surgical tumor resection (in collaboration with cancer surgeons)
Other treatments
Curriculum vitae
Education and Professional Career
Study of Human Medicine at the Universities of Basel and Bern.
Work in the Department of Oncology and Hematology at the Cantonal Hospital Bruderholz.
Work in the Department of Oncology and Hematology at the St. Clara Hospital Basel.
Work in the Department of Oncology and Hematology at the Hospital Hammersmith London.
Work in the Department of Internal Therapy, Hematology, Oncology, as well as in the Emergency Service, University Hospital Basel.
Clinical Interests
Diagnostics and treatment of diseases of the blood and lymphatic system.
Laboratory and ultrasound diagnostics.
Memberships in Professional Societies
Swiss Society of Internal Medicine (SGIM).
Swiss Society of Hematology (SGH).
Swiss Society of Medical Oncology (SGMO).
German Society of Hematology and Oncology (DGHO).
European Hematology Association (EHA).
European Society of Medical Oncology (ESMO).
American Society of Clinical Oncology (ASCO).
Photo of the doctor: (c) Merian Iselin Klinik für Orthopädie und Chirurgie
Department of Oncology and Hematology.
Merian Iselin Clinic Basel:

Request more information now.
We will be happy to answer all your questions.
---