MEDIAN Neurological Rehabilitation Clinic Magdeburg
Department of Neurological Rehabilitation (

25902

)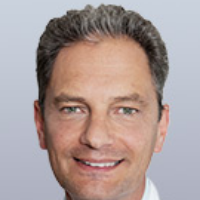 Prof. Dr. med.
Michael Sailer
Specialized in: neurology
About the department
The Department of Neurological Rehabilitation at the MEDIAN Neurological Rehabilitation Clinic Magdeburg deals with the rehabilitation of patients with diseases of the central and peripheral nervous system, including the most severe forms. It offers all phases of neurological rehabilitation, as well as therapeutic measures to restore the patient's ability to work. The department is headed by Prof. Dr. med. Michael Sailer.
The most important focus of the department is the rehabilitation of stroke patients, those with neuromuscular diseases, behavioral disorders and disorders of orientation in the space after accidents, strokes or inflammatory processes in the brain, as well as recovery of patients with multiple sclerosis.
The department has an Early Rehabilitation Unit (phase B), which also provides artificial lung ventilation. It treats patients delivered by ambulance, in particular patients supported by artificial lung ventilation, patients in vigil coma (apallic syndrome) and those with a tracheostomy and paraplegia.
The advances in modern medicine can save lives for patients who have suffered severe trauma and neurological disorders. The department employs a large number of highly qualified specialists who provide patients with all the necessary therapeutic services. In addition, the technical equipment of the department meets all the standards of a state-of-the-art medical facility. The department also pays particular attention to the support of patients and their relatives. During individual consultations, patients receive advice on therapeutic measures that will help achieve the best possible independence in a particular clinical situation.
The Department of Neurological Rehabilitation offers a wide range of diagnostic capabilities:
Electroencephalography (EEG)
Evoked potentials ((VEP, AEP, SSEP)
Electromyography
Electroencephalography
Extra-and transcranial sonography
Doppler ultrasound of peripheral vessels
Echocardiography (transthoracic and transesophageal)
Pulmonary function testing
Abdominal ultrasound
Long-term blood pressure measurement
X-ray diagnostics
Endoscopy
Testing in the Clinical Chemistry Laboratory
Testing in the Neuropsychology Laboratory (including computer diagnostics of neuropsychological efficiency)
Computed tomography (CT)
Magnetic resonance imaging (MRI)
The department specializes in the rehabilitation of patients (with artificial ventilation and without it) after the following diseases and surgical interventions:
Stroke (cerebral infarction and cerebral hemorrhage)
Operations on both extra- and intracranial cerebral vessels
Surgery to remove brain and spinal cord tumors
Meningitis and encephalitis
Brain damage due to the lack of oxygen (for example, after intensive care unit or trauma)
Traumatic brain injury
Spinal cord injuries
Multiple sclerosis
Parkinson's disease
Neuropathy / radiculopathy
Muscular diseases
Neurodegenerative diseases
Epilepsy
Migraine
Neurogenic dysphagia
Aphasia, dysarthria
Impaired brain functioning caused by intellectual and psychological disorders (neurocognitive disorders)
Congenital diseases / abnormalities of the nervous system
The main treatment focuses of the Department of Neurological Rehabilitation include:
Physiotherapy
Sports therapy (including Nordic Walking, Tai-Chi)
Occupational therapy
Speech therapy
Neuropsychology
Methods of treating patients with apallic syndrome (using a neurocognitive program)
Multidisciplinary spastic therapy
Drug therapy
Healthy nutrition training
Testing of the maximum possible workload and occupational therapy (medical-professional rehabilitation)
Department of Neurological Rehabilitation.
MEDIAN Neurological Rehabilitation Clinic Magdeburg:

Request more information now.
We will be happy to answer all your questions.
---
Certificates