Orthopedic Clinic Freiburg
Department of Adult and Pediatric Orthopedics, Foot Surgery and Hand Surgery (

698139

)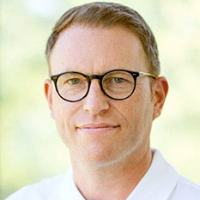 Prof. Dr. med.
Sven Ostermeier
Specialized in: adult and pediatric orthopedics, foot surgery, hand surgery
About the Department of Adult and Pediatric Orthopedics, Foot Surgery and Hand Surgery at Orthopedic Clinic Freiburg
The Department of Adult and Pediatric Orthopedics, Foot Surgery and Hand Surgery at the Orthopedic Clinic Freiburg provides the full range of medical services in the areas of its specialization. The focus of the team of doctors at the medical facility is on patients with pathologies of large joints, including the knee, hip, shoulder, elbow, ankle, and wrist joints. The department's special offer is autologous cartilage transplantation, which is performed by a very limited number of medical centers in Europe. This innovative surgical technique allows doctors to cure knee, hip, ankle, and shoulder arthrosis. With more than 700 interventions of this kind annually, the department's specialists are deservedly proud of their successful results and professional skills in this field. The department also treats foot and hand diseases, including hallux valgus, hallux rigidus, flat feet, hollow feet, Morton's neuroma, rhizarthrosis, Dupuytren's contracture, trigger fingers, and other pathologies. Surgical interventions for musculoskeletal diseases in adults and children are performed in two high-tech operating rooms that were opened in May 2020. In most cases, the department's doctors manage to perform low-traumatic operations, after which patients recover quickly and leave the hospital as soon as possible. The department performs more than 2,500 interventions annually. The department's team strives to provide patients with top-class medical services in a pleasant and friendly environment. The Head Physician of the department is Prof. Dr. med. Sven Ostermeier.
The priority focus of the department's doctors is autologous cartilage transplantation (the procedure is also called autologous chondrocyte transplantation). The essence of this therapeutic technique is as follows: doctors take a small amount of cartilage tissue, grow the necessary amount of this biological material in the laboratory, and then inject it back into the patient's joint using minimally invasive techniques. The final treatment outcomes can be assessed after 3 months, and after a year, the transplanted cartilage is no different from the patient's own cartilage tissue. The department is a pioneer in the field of autologous cartilage transplantation, so it has tremendous experience in the use of this technique for treating knee, hip, shoulder, and ankle arthrosis. Autologous chondrocyte transplantation is most often indicated for patients with knee arthrosis (gonarthrosis). The treatment technique is a real breakthrough in modern orthopedics since it allows patients to get rid of arthrosis, which causes mobility restrictions and severe pain, without any joint replacement surgery (a surgical procedure to replace the joint with a prosthesis). Autologous cartilage transplantation is not suitable for all patients since it does not give the desired result in the advanced stages of arthrosis. As a rule, ideal candidates for this treatment are patients between the ages of 15 and 55 with intact or partially preserved menisci, without cruciate ligament injuries of the knee, without axial joint disorders, and with a minimum of 2.5 cm2 of cartilage preserved. However, the decision to perform autologous chondrocyte transplantation is made individually, based on the patient's clinical data and general health condition. The department's orthopedists have successfully performed the procedure more than once on patients under the age of 65 who lead an active lifestyle. The key advantages of the method are the restoration of mobility and the elimination of pain, thanks to which patients return to an active lifestyle. In addition, long-term clinical follow-up monitoring of patients after autologous cartilage transplantation confirms the absence of any complications or health problems after surgical treatment.
The department also treats other knee joint diseases, such as meniscus tears, knee ligament tears, patellar dislocation and fracture, dissecting knee osteochondritis, etc. A patellar fracture treatment can be either conservative or surgical, but surgery is usually required. Depending on the severity of the injury, special screws or implants can be placed during the operation, and, in the most complex cases, fragments or even the entire patella have to be removed. A surgical intervention is always followed by a course of rehabilitation aimed at the maximum restoration of the patient's mobility. The department's patients with torn ligaments are also offered conservative and surgical treatment methods. In this case, conservative therapy is most often carried out as a preparation for surgery. As for surgical treatment options, the department's orthopedists successfully perform cruciate ligament plastic surgery, cruciate ligament replacement surgery using the hamstring as an autologous graft, or cruciate ligament suturing. Knee joint operations are almost always performed using low-traumatic surgical techniques that allow patients to recover as soon as possible and return to their normal lives. In addition, when performing knee replacement surgery and other interventions, doctors use the innovative NAVIO navigation system manufactured by the American company Smith & Nephew, which was installed in the operating room in 2020.
The department's specialists treat the full range of hip joint diseases, including arthrosis, intra-articular loose bodies in the hip joint, coxitis, hip impingement, avascular necrosis of the femoral head, and femoral neck fractures. Doctors also treat young patients with hip joint pathologies, the most common of which are Perthes disease and slipped capital femoral epiphysis. The majority of hip joint interventions are arthroscopic manipulations and joint replacement surgery. In addition, the department's specialists successfully deal with articular cartilage repair (for example, in the case of minor cartilage lesions caused by injuries) using the advanced technique of autologous cartilage transplantation or microfracturing. In most cases, hip surgery is performed through a minimally invasive approach using miniature skin incisions or punctures. Patients thus do not experience a severe pain syndrome, blood loss is significantly reduced, and there are practically no surgical risks.
Foot surgery is also an important field of the department's clinical practice. In this area, special attention is paid to the surgical repair of foot deformities, such as hallux valgus, hallux rigidus, hollow foot, clubfoot, flat feet, and hammer and claw toe deformities. The department's doctors also successfully repair foot deformities in children, including flat feet and tarsal coalitions. The department's orthopedists have excellent professional skills in the repair of hallux rigidus (arthrosis of the first metatarsophalangeal joint of the foot). Depending on the severity of the deformity and the patient's general health condition, such surgical techniques as arthrodesis, cheilectomy, hemiprosthesis placement, and CARTIVA partial replacement may be used. For hallux valgus (the formation of a bone "bump" in the area of the big toe) repair, a chevron osteotomy is most often performed. Of particular interest is the treatment of flat feet in children. Conservative therapy is preferred whenever possible, which includes physical exercises (for example, tiptoe standing, circular dynamic exercises for the legs), body weight normalization, wearing orthopedic insoles, etc. In severe cases of flat feet, a surgical intervention may be performed. The department's specialists offer minimally invasive implant surgery, arthrolysis, or the Evans osteotomy for young patients. The optimal type of surgical intervention is determined on an individual basis.
In the field of hand surgery, the department provides patients with effective treatment for finger arthrosis, rhizarthrosis, carpal tunnel syndrome, trigger fingers, and Dupuytren's contracture. In many cases, hand diseases can be treated with conservative methods, but surgery may sometimes be required. Surgical procedures on the hand are performed using microsurgical techniques, which is a great advantage for patients.
The department specializes in the diagnostics and treatment of the following diseases:
Orthopedics

Knee diseases in adults

Knee arthrosis (gonarthrosis)
Meniscus tears
Knee ligament tears
Patellar dislocations
Patellar fractures
Osteochondritis dissecans
Tibial plateau fractures
Knee bursitis
Ahlback disease
Complications of X-shaped and O-shaped lower limb deformities

Knee diseases in children

X-shaped and O-shaped lower limb deformities

Hip diseases in adults

Hip arthrosis (coxarthrosis)
Intra-articular loose bodies in the hip joint
Hip dysplasia in adults
Hip inflammation (coxitis)
Hip impingement
Avascular necrosis of the femoral head
Hip bursitis
Lesions of the articular lip of the hip joint
Hip fractures

Hip diseases in children

Perthes disease
Slipped capital femoral epiphysis

Shoulder diseases

Shoulder arthrosis
Frozen shoulder
Humeral head fractures
Shoulder impingement
Calcific tendonitis of the shoulder
Distal biceps tendon tears
Subtotal supraspinatus tendon tears
Rotator cuff tears
Shoulder bursitis
Shoulder dislocation and shoulder instability

Elbow diseases

Elbow arthrosis
Intra-articular loose bodies in the elbow joint
Elbow dislocation
Golfer's elbow
Tennis elbow
Monteggia fractures
Radial head fractures
Distal biceps tendon tears
Ulnar collateral ligament tears
Elbow bursitis

Foot surgery

Foot deformities in adults

Hallux valgus
Hallux rigidus
Hollow foot
Clubfoot
Flat feet
Tailor's bunion or a bunionette
Tarsal coalition
Hammer and claw toe deformities

Foot deformities in children

Flat feet
Tarsal coalition

Ankle arthrosis
Stress foot fractures
Compartment syndrome
Morton's neuroma
Achillodynia
Calcaneus fractures
Heel spur
Tarsal tunnel syndrome

Hand surgery

Finger arthrosis
Rhizarthrosis
Carpal tunnel syndrome
Repetitive strain injury
Dupuytren's contracture
Tenosynovitis of the hand

Other pathologies
The department's surgical options include:
Orthopedics

Surgical interventions on the knee joint

Autologous cartilage transplantation, including the Minced Cartilage implantation procedure
Corrective osteotomy
Knee arthroscopy
Partial and total knee replacement surgery
Cruciate ligament plastic surgery
Meniscal suturing and removal

Surgical interventions on the hip joint

Hip arthroscopy
Partial and total hip replacement surgery, including implantation of the McMinn prosthesis, hip replacement with minimally invasive ALMIS and AMIS techniques
Surgery for avascular necrosis of the femoral head

Surgical interventions on the shoulder joint

Shoulder arthroscopy
Rotator cuff suturing for its tears
Neer endoscopic plastic surgery for shoulder impingement
Surgical removal of calcifications for calcific tendinitis of the shoulder
Shoulder replacement surgery

Surgical interventions on the elbow joint

Elbow arthroscopy
Elbow replacement surgery
Cartilage transplantation
Elbow stabilization after ligament injuries
Radial head replacement surgery after elbow fractures

Foot surgery

Arthrodesis and cheilectomy for hallux rigidus
Hemiprosthesis placement and CARTIVA partial replacement surgery for hallux rigidus
Endoscopic heel spur removal
Reconstructive surgery for hollow foot repair
Surgery for flat feet
Surgery for Morton's neuroma
Small toe straightening surgery
Corrective ankle osteotomy
Ankle arthrodesis
Ankle arthroscopy
Surgery for torn ankle ligaments
Minimally invasive surgery for ankle impingement
Osteochondral autologous transplantation surgery (OATS) for ankle injuries
Ankle joint replacement surgery
Triple arthrodesis on the ankle joint

Hand surgery

Neurolysis for carpal tunnel syndrome
Thumb carpometacarpal replacement surgery to treat rhizarthrosis

Other methods of surgical treatment
Curriculum vitae of Prof. Dr. med. Sven Ostermeier
Higher Education and Postgraduate Training
1994 - 2000 Medical studies, Hannover Medical School.
2002 - 2002 One-year internship, Hannover Medical School.
Additional Qualifications
Qualifications in cartilage treatment, including in autologous cartilage transplantation.
Qualifications in chiropractic.
Qualifications in sports medicine.
Qualifications in musculoskeletal ultrasound scanning.
Qualifications in hip ultrasound scanning in children.
Qualifications in musculoskeletal X-ray scanning.
Medical Practice
2002 Assistant Physician, Department of Orthopedics, Hannover Medical School.
2002 - 2003 Assistant Physician, Department of Traumatology, St. Bernward Hospital Hildesheim.
2003 - 2007 Assistant Physician, Department of Orthopedics, Hannover Medical School.
2007 - 2009 Physician, Department of Orthopedics, Hannover Medical School.
2009 - 2011 Managing Senior Physician, Department of Knee and Shoulder Surgery, Sports Orthopedics, Orthopedic Hospital Hannover-Annastift MHH.
Since 2012 Managing Physician, Department of Adult and Pediatric Orthopedics, Foot Surgery and Hand Surgery, Orthopedic Clinic Freiburg.
Since 2015 Head Physician, Department of Adult and Pediatric Orthopedics, Foot Surgery and Hand Surgery, Orthopedic Clinic Freiburg.
Memberships in Professional Societies
German Society of Orthopaedics and Traumatic Sports Medicine (GOTS).
European Society for Sports Traumatology, Knee Surgery and Arthroscopy (ESSKA).
German Society for Arthroscopy and Joint Surgery (AGA).
Germany Society for Orthopedics and Orthopedic Surgery (DGOOC).
German Society for Biomechanics (DGfB).
Peer Review Activities
Journal of Biomechanics.
Archives of Orthopaedic and Trauma Surgery.
Clinical Orthopaedics and Related Research.
Medical Science Monitor.
BMC Musculoskeletal Disorders.
Knee Surgery and Sports Traumatology.
Journal of Arthroscopic and Related Surgery.
Prizes, Awards, and Honors
Richard Laskin Prize for Outstanding Research.
Poster Award, European Society for Sports Traumatology, Knee Surgery and Arthroscopy (ESSKA).
Poster Award, German Congress of Orthopedic and Trauma Surgery.
Photo of the doctor: (c) Orthopädische Gelenk-Klinik
Department of Adult and Pediatric Orthopedics, Foot Surgery and Hand Surgery.
Orthopedic Clinic Freiburg:

Request more information now.
We will be happy to answer all your questions.
---
Certificates