Outpatient Rehabilitation Clinic Berlin
Department of Outpatient Neurological Rehabilitation (

414302

)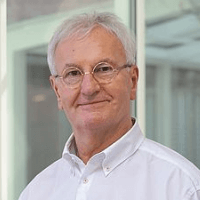 Prof. Dr. med.
Diethard Steube
Specialized in: outpatient neurological rehabilitation
About the Department of Outpatient Neurological Rehabilitation at Outpatient Rehabilitation Clinic Berlin
The Department of Outpatient Neurological Rehabilitation at the Outpatient Rehabilitation Clinic Berlin offers the full range of services in this field. It develops optimal individual rehabilitation schemes for the functional recovery of patients suffering from neurological disorders. The main goal in this case remains the preservation of a decent quality of life for patients. The specialists of the department apply the very latest therapeutic methods, which guarantee an effective and long-term result. The department is headed by Prof. Dr. med. Diethard Steube.
Indications for outpatient neurological rehabilitation:
Condition after a stroke or cerebral hemorrhage
Condition after hypoxic brain injury
Conditions after traumatic brain injury
Condition after brain and spinal cord surgery
Conditions after injuries and diseases of the spinal cord or peripheral nerves
Polyneuropathies
Attention, concentration and memory disorders
Visual field defects
Neurodegenerative diseases (for example, Parkinson's disease)
Multiple sclerosis
Speech and swallowing disorders
Muscular diseases
Congenital diseases of the nervous system
Chronic pain, for example, headache or pain in the face, neuralgia, complex regional pain syndrome
Other neurological diseases and pathological conditions
The department's service range includes:
Specialized patient care and monitoring of the rehabilitation process
Speech therapy
Physiotherapy
Therapeutic physical training
Ergotherapy
Neuropsychological diagnosis and therapy
Psychological counseling and psychotherapy
Relaxation methods
Recommendations on nutrition (including classes in the kitchen)
Social counseling
Assistance in professional reintegration
Seminars
Restoration of self-service skills
Other services
Photo of the doctor: (c) ZAR Zentrum für ambulante Rehabilitation
Department of Outpatient Neurological Rehabilitation.
Outpatient Rehabilitation Clinic Berlin:

Request more information now.
We will be happy to answer all your questions.
---