Pediatric Diagnostic Hospital M1 Munich
Department of Pediatric Endocrinology and Diabetology (

359412

)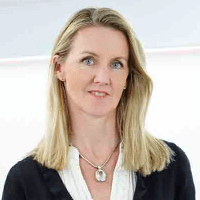 Dr. med.
Linda Johnston
Specialized in: pediatric endocrinology, diabetology
About the department
The Department of Pediatric Endocrinology and Diabetology at the Pediatric Diagnostic Hospital M1 offers the full range of services in these medical focuses. The main specialization of the department is treatment of diseases of the endocrine system and diabetes. Long-term experience of specialists and high-precision advanced equipment allows to diagnose all diseases at an early stage and ensure their optimal treatment. The department is headed by Dr. med. Linda Johnston.
The key to successful treatment is high-precision, comprehensive diagnosis, which helps determine the further course of treatment. The department has all the modern diagnostic capabilities: ultrasound, blood test, hormonal tests, molecular genetic tests, CT, X-ray, biopsy, scintigraphy, radioimmune analysis, etc.
Modern medicine offers many types of therapy for the treatment of endocrine diseases in children and adolescents. Mostly, such pathologies require drug therapy, for example, hormone replacement therapy, drug therapy for excessive production of certain hormones. Surgical interventions are very rare.
Among the most important focuses of the department is the diagnosis and treatment of diabetes. Most often, children and adolescents suffer from type 1 diabetes. Diabetes in children is a particularly serious ailment, as it is characterized by a disorder of all types of metabolism. In diabetes, it is important to consult a dietitian and have regular medical check-ups to control blood sugar, body weight, and prescription of necessary examinations. The main type of diabetes treatment is insulin therapy. Based on the results of the examination, each patient is prescribed a specific scheme of insulin injections. Also, to stabilize the child's condition and prevent complications, it is necessary to follow the doctor's recommendations on nutrition and lead a correct lifestyle.
The spectrum of medical services of the department includes diagnostics of the following diseases:
Diabetes mellitus
Growth disorders
Dysfunctions of the pituitary gland
Disorders of puberty
Hirsutism
Thyroid gland disorders
Disorders of calcium metabolism
Adrenal gland disorders
Obesity and problems with excess weight
Osteoporosis
Cushing's syndrome
And many other endocrine diseases
Curriculum vitae
1986 - 1989 Cambridge University, Cambridge.
1989 - 1992 St. Bartholomew's Medical College, London.
1992 Master of Arts, Bachelor of Medicine, Bachelor of Surgery, Cambridge University, Cambridge.
1993 Medical license (UK).
1995 Member of Royal College of Physicians.
2002 PhD in Medicine, University of London.
Residency
1993 - 1994 Pediatrics and Neonatology, Brighton Children's Hospital.
1994 - 1996 Pediatric Cardiology, Pediatric Intensive Care Unit, Pediatric Neurology, Neonatology, Intensive Care Unit, Guy's Hospital, London.
1996 - 2001 Pediatric Endocrinology and Diabetology, Barts and the Royal London Hospitals.
2001 - 2002 Pediatric Endocrinology and Diabetology, Great Ormond Street Hospital London.
2002 Specialist in Pediatrics and Adolescent Medicine, additional qualification in Endocrinology and Diabetology.
2008 Recognized as a Pediatrician by the Bavarian State Board of Physicians.
2009 Additional qualification in the field of Pediatric Endocrinology and Diabetology awarded by the Bavarian State Board of Physicians.
Additional Training
2007 Obesity coach
2012 Specialist in Genetic Counseling.
Professional Career
2002 - 2007 PD in Pediatric Endocrinology and Diabetology, Barts and the Royal London Hospitals.
Since 2007 Working in as a Medical Specialist in Endocrinology and Diabetology for children and adolescents, Munich.
Photo of the doctor: (c) M1 Privatklinik AG
Department of Pediatric Endocrinology and Diabetology.
Pediatric Diagnostic Hospital M1 Munich:

Request more information now.
We will be happy to answer all your questions.
---