Pediatric Diagnostic Hospital M1 Munich
Department of Neuropediatrics (

360800

)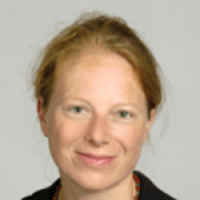 Dr. med.
Christine Makowski
Specialized in: neuropediatrics
About the Department of Neuropediatrics at Pediatric Diagnostic Hospital M1 Munich
The Department of Neuropediatrics at the Pediatric Diagnostic Hospital M1 offers the full range of services in this medical area. It provides high-quality diagnostics and treatment of congenital and acquired diseases of the central and peripheral nervous system. The department is equipped with the state-of-the-art technical equipment. Both diagnostics and development of an individual treatment plan is carried out in cooperation with the necessary specialists from related disciplines. The department is headed by Dr. med. Christine Makowski.
One of the main department's specializations is anticonvulsant long-term drug therapy for epilepsy. Today, medicine offers new antiepileptic drugs that the child's body tolerates better. Also, they significantly increase the chances of complete relief of seizures. One of the most advanced methods of treating epilepsy is the vagus nerve technique (Nervus vagus), the essence of which lies in the implantation of the electrode and pulse generator into the patient's brain. With the help of an electrical impulse, such implants stimulate the vagus nerve, which leads to a significant improvement in the child's condition.
In the field of neuropediatrics, in addition to the main treatment, an important role is played by physiotherapy, ergotherapy, speech therapy, correctional pedagogy, etc. In motor disorders, Botulinum toxin injection therapy can help in the achievement of effective results.
Many neurological disorders require surgical treatment (neurosurgery). The specialists of the department use a variety of innovative, sparing technologies, which necessarily include computerized systems of functional neuronavigation, intraoperative scanning and electrophysiological monitoring. With such techniques, the location of the tumor or inflammation focus in the brain or spinal cord can be determined as precisely as possible. There are used the very latest microsurgical and laparoscopic techniques, which significantly reduce the time of operation, blood loss and subsequent rehabilitation of young patients. In addition, there are available such treatments as Gamma-knife, laser technology, neuro-radiological treatment methods, etc.
Also, the department provides an accurate and effective diagnostics of oncological diseases of the nervous system. During the diagnostics, doctors perform all necessary examinations, for example, ultrasound, CT, MRI, PET, biopsy with the following histological examination, scintigraphy, aspiration bone marrow biopsy and many other tests. Cancer treatment often requires surgical intervention combined with chemotherapy and/or radiation therapy. In addition, the child can be prescribed radioactive iodine therapy (MIBG) and immunotherapy, which also help to effectively fight the tumor.
The diagnostic options of the department include:
General neurological examination
Neurological tests
EEG (electroencephalography)
Video-EEG monitoring
ENG (electroneurography)
Evoked potentials for testing auditory, visual and sensory neural pathways
Polygraphy
Ultrasound
CT
MRI
PAT
Cerebral angiography
Myelography
Biopsy
Scintigraphy
And many others
The most common pediatric neurological diseases include:
Epilepsy
Chronic diseases of the central nervous system (neurometabolic, neurodegenerative and inflammatory diseases of the CNS)
Dizziness and fainting
Headache
Neuromuscular disorders
Cerebral paresis (dystonia, ataxia)
Delayed mental and physical development
Congenital malformations of the brain and spinal cord (e.g. spinal dysraphism, hydrocephalus)
Genetic diseases (e.g., Down syndrome, neurofibromatosis, tuberous sclerosis)
Benign and malignant neoplasms (e.g., neuroblastoma, pituitary tumors)
Malformations of the cerebral blood vessels (e.g., hemangiomas, aneurysms)
Consequences after severe accidents
Curriculum vitae of Dr. med. Christine Makowski
1986 - 1993 Study of Human Medicine at the Lübeck Medical University and the Free University of Berlin (practice year at the Moabit Clinic, Berlin; University of London, Great Britain, Tulane University, New Orleans, USA).
1994 Defense of doctoral dissertation, Institute of the History of Medicine of the University Hospital Charite, Berlin. Subject: "Eugenics, sterilization policy and population policy in the national socialist party press".
1994 - 1995 Intern, Department of Pediatrics, Rudolf Virchow Clinic, Berlin.
1995 - 2001 Assistant Physician, Children's Hospital Lindenhof, Berlin.
2001 - 2006 Assistant Physician, Department of Neuropediatrics, St. Joseph Children's Hospital, Tempelhof, Berlin.
2006 - 2008 Senior Physician, Department of Neuropediatrics and Epileptology, Epilepsy Center Berlin-Brandenburg.
Since 2008, Head of 24ab Station (Neuropathy and Diabetology), Department of Pediatrics at the Technical University of Munich, Schwabing Clinic.
Special Interests
Neuropediatrics.
Epileptology.
Neurometabolic disorders.
Mitochondrial diseases.
Memberships
German Society of Neuropediatrics.
German Society of Clinical Neurophysiology.
German Society of Epileptology.
German Society of Pediatrics and Adolescent Medicine (DGKJ).
Bavarian Medical Association (BLÄK).
Munich Medical Association (ÄKBV).
Photo of the doctor: (c) M1 Privatklinik AG
Department of Neuropediatrics.
Pediatric Diagnostic Hospital M1 Munich:

Request more information now.
We will be happy to answer all your questions.
---