Pediatric Diagnostic Hospital M1 Munich
Department of Pediatric Gastroenterology and Hepatology (

360801

)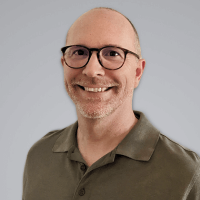 Dr. med.
Stefan Schlichtt
Specialized in: pediatric gastroenterology, hepatology
About the Department of Pediatric Gastroenterology and Hepatology at Pediatric Diagnostic Hospital M1 Munich
The Department of Pediatric Gastroenterology and Hepatology at the Pediatric Diagnostic Hospital M1 Munich offers the full range of medical services in these areas. The department diagnoses and treats congenital and acquired diseases of the stomach, esophagus, small and large intestines, liver, bile ducts, and pancreas. Pediatric gastroenterologists hold consultations on nutritional problems in children and physical development disorders caused by these problems. Whenever required, a balanced diet can be elaborated on an individual basis for the normal development of the child and the exclusion of digestive conditions in the future. The department has modern rooms for endoscopic diagnostics and treatment of gastrointestinal diseases, which replace traumatic interventions in many cases. There is also advanced ultrasonic equipment. The treatment includes conservative methods such as the intake of individually selected drugs, diet therapy, psychotherapy, and other methods. The department's medical team makes every effort to provide young patients with high-quality medical care in a pleasant and friendly environment. The department is headed by Dr. med. Stefan Schlichtt.
Of particular clinical interest to the department's doctors is the treatment of chronic inflammatory bowel diseases in children, namely Crohn's disease and ulcerative colitis. Crohn's disease affects all layers of the intestinal wall, and ulcerative colitis causes pathological changes only in the colonic mucosa (on the inner surface). If a child has a suspected inflammatory process in the intestines, an attending physician conducts comprehensive diagnostics, including analyzing the child's complaints, clarification of information about the quality of nutrition and previous diseases, palpation of the abdominal organs, laboratory blood, stool, and urine tests, endoscopic examinations, and X-ray scans. Nutrition plays a key role in treating Crohn's disease and ulcerative colitis. It is recommended to exclude from the diet foods that irritate the intestines and contain a lot of fiber, such as spicy, fatty, and fried foods, as well as hard vegetables and fruits. The child is also prescribed pharmacotherapy, including nonsteroidal anti-inflammatory drugs, immunosuppressants, analgesics, antidiarrheals, and other drugs. Physiotherapeutic procedures and sanatorium-resort treatment also have a beneficial effect.
Children with gastritis, an inflammation of the gastric mucosa, are regularly admitted to the department. Gastritis can be acute or chronic. Acute forms of the pathology require emergency medical care, including gastric lavage, taking medications from various pharmaceutical groups, and diet therapy. Chronic gastritis is characterized by periods of exacerbation and remission. During an exacerbation of the disease, intensive drug treatment is provided to reduce symptoms and relieve pain. Parents of young patients with acute and chronic forms of gastritis should carefully monitor the child's diet and avoid fried and fatty foods, smoked meats, and spicy dishes. The department's doctors also recommend frequent, fractional meals. Chronic gastritis is treated on an outpatient basis without a mandatory hospital stay.
Children with gastroesophageal reflux disease are also at the center of the attention of the department's pediatric gastroenterologists. In this disease, due to the insufficiently tight closure of the sphincter that separates the stomach and esophagus, the contents of the stomach are thrown back into the esophagus. As a result, chronic irritation of the esophageal mucosa by gastric acid develops, which in turn causes heartburn and inflammation. The main examinations to confirm the diagnosis are an esophagogastroduodenoscopy (an endoscopic examination) and an X-ray scan. In some cases, an esophageal manometry test and an esophageal impedance test may also be required. During the treatment of the pathology, the department's doctors use an integrated approach. This includes nutrition correction, a reduction in a single meal volume, body weight normalization in the case of obesity, as well as taking medications to reduce gastric juice acidity.
The department's doctors treat children with liver diseases, the most common of which are viral hepatitis (A, B, C, D, and E). If, after a clinical examination and study of the anamnesis of a young patient, a doctor suspects hepatitis, he will prescribe liver function tests, viral hepatitis marker tests, and a liver ultrasound scan. In some cases, a liver biopsy may also be necessary to clarify the diagnosis. The main method of combating hepatitis is drug therapy, which involves taking antiviral drugs. The goal of treatment is to relieve symptoms and prevent further liver damage.
The department specializes in the diagnostics and treatment of the following diseases:
Gastroenterology

Food intolerance (especially cow's milk protein allergy)
Fructose, lactose and sorbitol intolerance
Coeliac disease
Chronic inflammatory bowel disease: Crohn's disease and ulcerative colitis
Chronic bowel infections
Bacterial overgrowth syndrome
Gastroesophageal reflux disease
Eosinophilic esophagitis
Gastritis
Gastric and duodenal ulcers
Irritable bowel syndrome
Irritable stomach syndrome
Chronic pancreatic diseases: pancreatitis and exocrine pancreatic insufficiency

Hepatology

Liver diseases

Viral hepatitis
Autoimmune hepatitis
Wilson's disease
Liver fatty degeneration

Gallbladder and biliary tract diseases

Cholelithiasis
Biliary dyskinesia

Other diseases
The department's range of medical services includes:
Diagnostics

Laboratory tests: blood tests, a urinalysis, a stool test, etc.
Hydrogen breath test to detect lactose, glucose, fructose, and sorbitol intolerance
Digital sonography
X-ray scans

Esophagography (an esophageal X-ray scan)
Irrigoscopy (a colon X-ray scan)
Magnetic resonance enterography

Endoscopic examinations of the gastrointestinal tract

Gastroscopy
Colonoscopy
Enteroscopy
Esophagogastroduodenoscopy

Treatment

Pharmacotherapy
Diet therapy
Endoscopic procedures

Other medical services
Curriculum vitae of Dr. med. Stefan Schlichtt
​Higher Education and Professional Career
1996 - 2002 Human Medicine studies at the Ludwig Maximilian University of Munich.
2002 Admission to medical practice.
2003 - 2005 Intern and Assistant Physician in the Department of Pediatric and Adolescent Medicine at the Hospital Schwabing Munich.
2005 - 2013 Assistant Physician in the Department of Pediatrics, Catholic Hospital "Third Order" Munich. Preparation for specialization in neonatology; many years of experience in the Department of Neonatology and Pediatric Intensive Care.
2013 - 2022 Senior Physician, Department of Pediatric Gastroenterology, Hospital Starnberg.
Since 2022 Head of the Department of Pediatric Gastroenterology and Hepatology at the Pediatric Diagnostic Hospital M1 Munich.
Professional Certification and Additional Qualifications
2011 Board certification in Pediatric and Adolescent Medicine.
2013 Specialization in Neonatology.
2019 Additional qualification in Pediatric Gastroenterology.
Memberships in Professional Societies
German Society for Pediatric and Adolescent Medicine (DGKJ).
Society for Pediatric Gastroenterology and Nutrition Association (GPGE).
Photo of the doctor: (c) M1 Privatklinik AG
Department of Pediatric Gastroenterology and Hepatology.
Pediatric Diagnostic Hospital M1 Munich:

Request more information now.
We will be happy to answer all your questions.
---