Pediatric Diagnostic Hospital M1 Munich
Department of Pediatric Allergology (

360802

)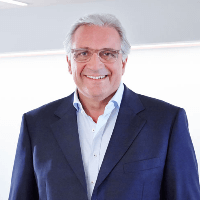 Dr.
Simon Mayer
Specialized in: pediatric allergology
About the Department of Pediatric Allergology at Pediatric Diagnostic Hospital M1 Munich
The Department of Pediatric Allergology at the Pediatric Diagnostic Hospital M1 offers the full range of services in this medical field. The medical team of the department performs comprehensive diagnostics and treatment of various types of allergies, using the most effective methods, for example, skin prick testing, which allows to identify possible responses to more than 20 different stimuli. In addition, the department has a unique experience in the diagnostics and treatment of asthma in children and adolescents. The department is headed by Dr. Simon Mayer.
The department offers a variety of classical and advanced diagnostic methods for detecting allergies:
Blood test
Skin test (cutaneous or prick test)
Provocative test (on an outpatient or inpatient basis)
Pulmonary function testing and body plethysmography
Provocative tests with a load (on the treadmill)
Provocative tests with the inhalation of irritants
Oxygen concentration measurement
Measurement of nitrogen oxide concentration upon breathing out
Ultrasound of the paranasal sinuses
Nose endoscopy
Sweat test
X-ray
Immuno CAP ISAC examination (the most modern tool for determining the type of the patient's IgE antibodies)
And many other diagnostic tests
Naturally, the first stage of the diagnostics is the analysis of the patient's medical history and a general medical examination.
In most cases, drug therapy is required to treat allergies: antihistamines (drops, syrups, tablets), leukotriene receptor antagonists (Montelukast), as well as topical medications, e.g. sprays, drops and creams for the eyes, nose, lungs and skin.
Prevention of allergic diseases is carried out not only with the help of medications, but also with the help of sublingual and subcutaneous immunotherapy (SCIT), hyposensitisation therapy.
In case of a specific immune therapy, the patient receives a well tolerated dose of the allergen, to which their organism is very sensitive. Thanks to multiple sessions of the therapy, a slow process of habituation begins, so that the patient begins to tolerate the received allergen better, which ultimately leads to a complete cure of allergies. As a rule, SICT is performed on an outpatient basis, but it is possible to perform the procedure on an inpatient basis, for example, if there are special medical risks or if it is necessary to achieve a speedy recovery.
Particular interest for the department is the diagnostics and treatment of bronchial asthma, the development of which can be provoked not only by diseases of the respiratory system, but allergic reactions. It is known that asthma is an incurable pathology, therefore, the therapy for this disease is aimed at the prevention, normalization of the child's health and prevention of relapses.
The examination of children with suspected asthma always begins with a medical history taking, in which the parents of a young patient take an active part. Doctors need to exactly determine how often the seizures recur, under what circumstances they occur, at what time of the year the exacerbations occur.
Then doctors carry out a number of tests for possible allergens, incl. skin prick test. The next stage is a comprehensive pulmonary function testing, which includes:
Spirometry for measuring the volume of a fixed expiration in 1 second
Oscillometry (airway patency examination)
Measurement of nitrogen oxide levels
Methacholine challenge test
Peak flowmetry (measurement of the peak velocity of exhaled air with a special device)
The methods of bronchial asthma treatment include drug therapy, intensive immunotherapy, lifestyle changes, physiotherapy (iontophoresis, inhalation, electrosleep, ultrasound and ultraviolet effects),the use of special respiratory techniques, exercise therapy, salt caves, acupuncture, etc.
Curriculum vitae of Dr. Simon Mayer
1978 - 1985 Study at the Ruhr University Bochum and TU Munich.
1986 Doctorate.
Internship
1985-1993 Internship in Pediatric and Adolescent Medicine at the Institute of Social Pediatric and Adolescent Medicine at the LMU Munich under the direction of Prof. Hellbrügge (Children's Center Munich) and the Department of Pediatrics, TU Munich, Schwabing (Prof. Emmerich).
1993 Specialist in Pediatric and Adolescent Medicine, Allergology.
Additional Qualifications
1991 Qualified Emergency Neonatologist.
1992 Qualified Emergency Doctor.
1996 Additional qualification in Environmental Medicine.
Professional Career
1993 Junior Partner in the Joint Practice in Gauting.
2003 Foundation of the highly specialized joint practice for pediatrics and adolescent medicine in Gauting (Dr. med. Simon Mayer, PD Dr. med. Heiko Stern, Prof Dr. med. Ursula Kuhnle-Krahl).
2006 Foundation of the Allergiezentrum.net, (a private network to support children and adolescents suffering from allergies).
2009 Foundation of the achh Ambulatory Health Care Management GmbH und Co KG and the ahcc Ambulatory Health Care Komplementär GmbH (together with his son, Korbinian Mayer, and others).
2010 Opening of the Medical Center M1, Munich.
2015 Opening of the Pediatric Diagnostic Hospital M1 in Munich.
Photo of the doctor: (c) M1 Privatklinik AG
Department of Pediatric Allergology.
Pediatric Diagnostic Hospital M1 Munich:

Request more information now.
We will be happy to answer all your questions.
---