Clinic for Plastic Surgery Eduardus Cologne
Department of Reconstructive and Aesthetic Surgery, Hand and Breast Surgery (

301970

)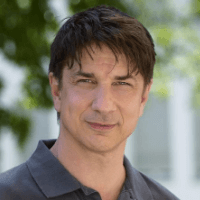 Dr. med.
Alfons Erdmann
Specialized in: plastic reconstructive and aesthetic surgery, hand and breast surgery
About the Department of Reconstructive and Aesthetic Surgery, Hand and Breast Surgery at Clinic for Plastic Surgery Eduardus Cologne
The Department of Reconstructive and Aesthetic Surgery, Hand and Breast Surgery at the Clinic for Plastic Surgery Eduardus Cologne offers the full range of modern interventions in the field of plastic surgery. The department's surgeons are distinguished for their successful experience in microsurgical interventions, aesthetic and reconstructive operations after tumor removal. In addition, the department's ​​competence includes interventions to correct hand defects and injuries. The specialists have in their arsenal all the treatment methods, including microsurgery and endoscopy. The department works in accordance with the very latest surgical standards, and therefore has a reputable status both at the national and international levels. The department is headed by Dr. med. Alfons Erdmann.
The key attention in clinical practice is paid to reconstructive surgery. One of the main focuses is nose reshaping. The department offers a unique opportunity, which is available only in this clinic – free microvascular transfer of skin cartilage flap from the auricle to the pinna nasi. In addition, the department also provides the reconstructive treatment for basalioma, melanoma, squamous cell carcinoma and other tumors. Additionally, the department performs reconstructive interventions for soft tissues of the body (for example, in case of anterior abdominal wall hernia or bedsores).
Aesthetic surgery is responsible for improving the appearance of a person. The department mostly performs aesthetic interventions on the face, nose, ears and breast. The department also performs liposuction of all problem areas, injections of botulinum toxin, hyaluronic acid / fillers, as well as lipofilling (rejuvenation using the patient's own adipose cells) and Microfat lipofilling. The service range is complemented by the removal of sweat glands in case of hyperhidrosis, as well as non-surgical treatment methods.
Dr. Alfons Erdmann has a special competency in breast surgery. Under his control, the surgeons use the very latest plastic surgery techniques with perforator flaps, in which the capillaries are cut off from the surrounding tissues using a sparing microsurgical technique. Depending on the clinical case, an appropriate type of flap surgery is individually determined for each patient. In addition, the department deals with the treatment of congenital breast pathologies, for example, tubular breast correction. In this case, it is also possible to perform free transplantation of the patient's own tissues.
In addition, the department treats all diseases of the hand and wrist. When treating tumors, the doctors use modern diagnostic and therapeutic options (for example, wrist arthroscopy). In case of surgical treatment, key attention is paid to preserving hand function.
When treating soft tissue defects and injuries, the surgeons actively use various modifications of flap plastic surgery. In the cases where simple skin transplantation is not possible, the microsurgical techniques can be used. At the same time, when harvesting donor skin flap, a binocular magnifier or a microscope is used. The blood vessels are carefully separated and then attached to the vessels in the area of damaged soft tissue using microsurgical techniques. Such operations require a careful preliminary planning.
The department's range of medical services includes:
Aesthetic surgery

Facial interventions

Face and neck lift
Temple lift
Midface lift
Microfat lipofilling
Upper eyelid lift
Lower eyelid lift
Chin implant placement

Nasal interventions

Functional septorhinoplasty
Nose reshaping (for aesthetic purposes)

Interventions on the ears

Otoplasty (auricle reshaping)
Auricular size reduction
Earlobe reconstruction

Breast interventions

Breast augmentation
Breast reduction
Breast lift

Body lift

Shoulder skin lift
Hip skin lift
Tummy tuck (abdominoplasty)

Liposuction of all problem areas
Aesthetic injectable procedures

Botulinum toxin injections
Injections of hyaluronic acid / fillers
Injections of autologous adipose tissue / Microfat lipofilling

Sweat gland removal in case of hyperhidrosis

Hand surgery

Treatment of Dupuytren's contracture
Treatment of compression syndromes

Carpal tunnel syndrome
Guyon's canal syndrome
Cubital tunnel syndrome

Treatment of synovitis

Trigger fingers
De Quervain syndrome
Synovectomy

Treatment of ganglion
Treatment of cicatricial contracture
Treatment of hand tumors
Treatment of primary and secondary arthrosis
Wrist surgery

Scaphoid fracture
Scaphoid reconstruction for pseudoarthrosis
Scapholunate ligament rupture

Wrist arthroscopy
Flap plastic surgery for defects of hand soft tissue

Reconstructive surgery

Interventions on the face

Skin tumors (for example, basal cell carcinoma, melanoma, squamous cell carcinoma)
Nasal tissue defects
Nasal septum perforation
Nasal breathing disorders
Paralysis and asymmetry of the facial muscles
Ear malformations

Interventions on the body

Sternal osteomyelitis
Anterior abdominal wall hernia
Bedsores

Interventions on the limbs

Diabetic foot
Soft tissue defects
Chronic venous insufficiency accompanied by trophic disorders
Sarcomas
Paralysis caused by peripheral nerve lesions

Breast surgery

Reconstructive interventions after tumor removal

Free tissue transfer (microsurgical technique)
Plastic surgery using tubed pedicle flaps
Installation of expanders and implants
Areola and nipple reconstruction

Correction of congenital breast defects (tuberous breasts)
Correction of breast hypoplasia

Breast reduction
Breast lift

Treatment of wounds and infections of the sternum after heart surgery
Surgical treatment of gynecomastia in men

Microsurgery
Other surgical options
Curriculum vitae of Dr. med. Alfons Erdmann
Education and Professional Career
Study of Human Medicine at the University of Cologne.
Doctoral thesis defense on the subject: "True polycythemia (P.v.) and polyglobulins (P.G.) – determination of the frequency of apoptosis in the bone marrow using ISEL method", Institute of Pathology, University of Cologne.
Professional Training in General Surgery, Department of General Surgery and Traumatology, Marienkrankenhaus Hospital in Bergisch Gladbach.
Board certification in Surgery.
Assistant Physician in the Department of Plastic Surgery, Hand Surgery and Burn Surgery at the University Hospital Aachen.
Assistant Physician in the Department of Plastic, Reconstructive and Hand Surgery, Marcus Hospital in Frankfurt.
Board certification in Plastic and Aesthetic Surgery.
Senior Physician in the Department of Hand Surgery, Breast Microsurgery and Reconstructive Surgery at the Marienhospital Stuttgart.
Senior Physician, Department of Plastic Surgery, Hand Surgery and Reconstructive Surgery, Main Taunus Hospital.
Additional qualifications in Hand Surgery.
Photo of the doctor: (c) Plastische Chirurgie im Eduardus
Department of Reconstructive and Aesthetic Surgery, Hand and Breast Surgery.
Clinic for Plastic Surgery Eduardus Cologne:

Request more information now.
We will be happy to answer all your questions.
---