Surgical treatment of vitreous haze with vitrectomy (program ID:

323207

)
Primus Super Speciality Hospital New Delhi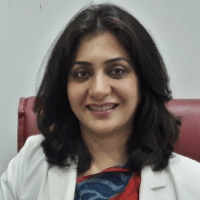 Head Physician
Dr. med.
Mridula Mehta
Specialized in: adult and pediatric ophthalmology
Department of Adult and Pediatric Ophthalmology
Program includes:
Initial presentation in the clinic
clinical history taking
review of medical records
physical examination
laboratory tests:

complete blood count
biochemical analysis of blood
indicators of inflammation
indicators blood coagulation

ophthalmologic examination:

slit-lamp examination
pupil function tests
ocular motility test
ophthalmoscopy
perimetry (visual field test)
computer perimetry
visometry (without correction and with correction)
keratometry
pachymetry
refractometry (objective, subjective, cycloplegic)
autorefractometry
non-contact tonometer
biomicroscopy

services of chief physician and all leading experts
preparation according to preoperative standard
vitrectomy
symptomatic treatment
control examinations
the cost of essential medicines and materials
nursing services
explanation of future recommendations
Service
Price:
Type of program :
Expected duration of the program:
You may also book

Price:
About the department
The Department of Adult and Pediatric Ophthalmology at the Primus Super Speciality Hospital New Delhi offers the full service range for the prevention, diagnostics and treatment of various eye diseases in patients of all age groups. The department provides patients with comprehensive treatment and follow-up rehabilitation. Of particular interest is the treatment of such diseases as retinal detachment, cataract and glaucoma. The treatment is carried out using state-of-the-art medical equipment, which contributes to the best possible preservation of vision even in the most difficult clinical cases. The department is headed Dr. med. Mridula Mehta.
The department has advanced technologies, which allow not only to accurately diagnose and effectively treat diseases of the eye and its appendages, but also to carefully plan the treatment, particularly, surgical treatment, as well as predict its results. In addition, there are used computerized systems for the optimal selection of contact lenses.
The department's clinical focuses include:
Comprehensive diagnostic programs for the detection of diseases of the eye and its appendages, as well as visual impairment in adults and children
Diagnostics and treatment of cataracts
Diagnostics and treatment of refractive errors (myopia, hyperopia)
Diagnostics and treatment of retinal diseases
Diagnostics and treatment of eye diseases in children, selection of glasses and contact lenses
Strabismus correction in adults and children
Oculoplasty (interventions on the eyelids, ocular muscles, lacrimal glands, orbit, as well as prosthetic eye)
Diagnostics and treatment of eye tumors
Cosmetic procedures (for example, Botox injections, blepharoplasty)
Other medical services
Curriculum vitae
Dr. med. Mridula Mehta is a competent ophthalmologist with over 18 years of experience. She had a thorough training at the Dr. Rajendra Prasad Centre for Ophthalmic Sciences, All India Institute of Medical Sciences. The doctor also received her Bachelor of Medicine and Bachelor of Surgery at the prestigious Maulana Azad Medical College. Dr. Mehta received her Master of Science in Ophthalmology at the Lady Hardinge Medical College, where she was awarded with a gold medal as the best resident in the field of ophthalmology. Then she became an employee of the All India Institute of Medical Sciences, where for 6 years she held the position of Senior Resident Physician and Senior Research Fellow in the field of oculoplasty, ophthalmic oncology and pediatric ophthalmology. The doctor has extensive experience in sutureless cataract surgery, LASIK procedures and other highly specialized cosmetic eye operations along with laser procedures.
Clinical Focuses
Oculoplastic surgery.
Eyelid surgery.
Orbital surgery.
Decompression orbital surgery.
Fundus fluorescein angiography.
Cataract surgery.
LASIK procedure.
Memberships in Professional Societies
Delhi Ophthalmological Society (DOS).
All India Ophthalmological Society.
Oculoplastics Association of India (OPAI).
Prizes
Award of the Best Research Fellow of the All India Institute of Medical Sciences.
Photo of the doctor: (c) Primus Hospital
---
About hospital
Accommodation in hospital
Vitreous haze
Price:
Program [Description]
Surgical treatment of vitreous haze with vitrectomy
Hospital: Primus Super Speciality Hospital New Delhi
Type:
access_time Duration:
date_range
There are 70 vitreous haze treatment hospitals on Booking Health website
Show all clinics