Rabin Medical Center Petah Tikva
Department of Adult and Pediatric Plastic, Aesthetic and Reconstructive Surgery (

609565

)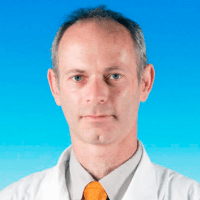 Dr. med.
Dean Ad-El
Specialized in: adult and pediatric plastic, aesthetic and reconstructive surgery
About the department
The Department of Adult and Pediatric Plastic, Aesthetic and Reconstructive Surgery at the Rabin Medical Center Petah Tikva offers the full range of surgical treatment in the area of its ​​specialization. It performs aesthetic plastic interventions to improve the appearance, as well as plastic reconstructive interventions according to clinical indications to correct consequences of cancers, burns and injuries. Both adults and young patients can undergo treatment. Thanks to the outstanding results of surgical treatment and unique long-term experience, the department has earned a reputation as the Israeli Center of Excellence specializing in Plastic Surgery, as well as gained wide recognition at the international level. The Chief Physician of the department is Dr. med. Dean Ad-El.
The department uses the very latest surgical techniques. It has a progressive medical and technical base, which allows for particularly complex surgical interventions, which cannot be performed in many other countries of the world. The department actively cooperates with specialists from the world's leading medical centers, which contributes to the constant exchange of experience.
The department cooperates closely with the Davidoff Cancer Centre, which is part of the Rabin Medical Center Petah Tikva. This allows the doctors to ensure the comprehensive approach to the treatment of breast cancer and advanced types of skin cancer. The department's specialists also actively cooperate with doctors from the Departments of Thoracic and Vascular Surgery in the treatment of poorly healing wounds, with doctors from the Department of Otolaryngology, Head and Neck Surgery – when performing reconstructive operations for tongue cancer, as well as other head and neck tumors.
Pediatric plastic surgeons successfully perform surgery to correct cleft lip and palate, vascular malformations, deformities in the skull and face, consequences of burns, etc.
The department's range of surgical services includes:
Aesthetic plastic surgery

Face and neck lift, including with the use of laser scalpels
Nasal plastic surgery

Rhinoplasty (nose reshaping)
Septoplasty (nasal septum correction)

Ear surgery (otoplasty)
Breast augmentation
Breast reduction
Breast lift
Abdominoplasty and bodylifting
Liposuction
Scar revision
Buttock plastic surgery

Reconstructive plastic surgery

Eyelid surgery (blepharoplasty) – it can be performed in the department only on clinical indications
Reconstructive facial skull surgery after trauma
Reconstructive interventions to correct congenital and acquired anomalies
Reconstructive interventions to correct post-traumatic injuries and post-burn conditions
Reconstructive procedures for breast reconstruction after mastectomy, including nipple and areola reconstruction
Reconstructive interventions to correct cleft lip and palate
Reconstructive interventions to correct hypospadias
Intimate plastic surgery for men

Penile curvature correction
Plastic surgery of the frenulum and glans
Testicular endoprosthetics

Plastic surgery for skin tumors
Treatment of poorly healing wounds

Other medical services
Curriculum vitae
Dr. med. Dean Ad-El heads the Department of Adult and Pediatric Plastic, Aesthetic and Reconstructive Surgery at the Rabin Medical Center Petah Tikva. He also holds the position of a Leading Physician at the Clalit Aesthetics and is a Senior Lecturer at the Faculty of Medicine at Tel Aviv University.
Dr. Ad-El received his higher education at the Faculty of Medicine of the Technion in Haifa, Israel. He underwent residency training at the Hadassah University Hospital Ein Kerem in Jerusalem, Israel. The doctor also completed an internship at the Memorial Sloan Kettering Cancer Center in New York, USA.
Clinical Interests
Reconstructive breast surgery.
Microsurgery and reconstructive surgery of the head and neck.
Aesthetic surgery.
Research Interests
State-of-the-art techniques in aesthetic surgery.
Treatment of chronic wounds.
Mathematical modeling of disease development.
Treatment of skin neoplasms.
Memberships in Professional Societies
Israeli Society of Plastic Surgery.
American Society of Plastic Surgeons.
European Society of Plastic Surgery.
International Society of Aesthetic Plastic Surgery.
Israeli Society of Microsurgery.
Israel Society of Head and Neck Surgery and Oncology.
Photo of the doctor: (c) Rabin Medical Center
Department of Adult and Pediatric Plastic, Aesthetic and Reconstructive Surgery.
Rabin Medical Center Petah Tikva:

Request more information now.
We will be happy to answer all your questions.
---
Certificates