Rehabilitation Clinic Bavaria Zscheckwitz Kreischa
Department of Pediatric Neurological Rehabilitation (

251169

)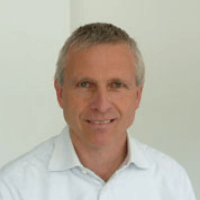 Dr. med.
Wolfgang Deppe
Specialized in: pediatric neurological rehabilitation
About the Department of Pediatric Neurological Rehabilitation at Rehabilitation Clinic Bavaria Zscheckwitz Kreischa
The Department of Pediatric Neurological Rehabilitation at the Rehabilitation Clinic Bavaria Zscheckwitz Kreischa offers the full range of services in the area of its specialization. It treats children, adolescents and young people with diseases and injuries of the nervous system, including neuromuscular diseases. To stabilize the patient's condition, the doctors use all modern rehabilitation measures aimed at the maximum restoration of self-care skills. An important role is also given to the reintegration of the child into the usual everyday life. The department is headed by Dr. med. Wolfgang Deppe.
The department's key focus is the rehabilitation of phase B, which is carried out immediately after the patient is transferred from the intensive care unit to a regular ward. Such patients are conscious, but suffer from motor disorders and speech problems, and many of them cannot eat on their own (eating occurs through a probe or tracheostomy). All efforts at this stage of rehabilitation are aimed at stimulating the senses, as well as at initiating and stabilizing a conscious contact with the environment. Communication takes place using non-verbal means, such as gestures. To eliminate problems with chewing, sucking and swallowing in patients eating through a tube, the doctors of the department use special methods, such as facio-oral therapy. It also helps to restore legible speech. The physiotherapeutic procedures are aimed at mobilizing the patient – movement in a wheelchair, standing position and, if possible, independent walking along the corridor. The patient is trained to maintain balance, to control the position of the head and body. In case of spasticity, the necessary measures are taken to eliminate it.
It is worth noting that parents of children are actively involved in the rehabilitation process. They can be near the child and master skills for caring for him, which they can later use at home. In addition, the child feels better when there is someone of his family members close to him.
The indications for neurological rehabilitation in children, adolescents and young people are the following diseases:
Traumatic brain injuries and multiple trauma (polytrauma)
Spinal cord injuries with transverse spinal cord injury
Hypoxic brain injuries
Inflammatory processes of the brain, spinal cord and peripheral nervous system
Brain and spinal cord tumors
Non-traumatic cerebral hemorrhage and cerebral infarction
Cerebral palsy
Complications of congenital malformations of the brain or spinal cord (for example, spina bifida)
Hereditary degenerative diseases of the nervous system (for example, hereditary ataxia)
Neuromuscular disease (for example, muscular dystrophy)
Epilepsy
Chronic headaches
Sensorimotor, speech disorders and intellectual disability
Cognitive and behavioral disorders (for example, attention deficit hyperactivity disorder)
Other diseases and injuries
The department's therapeutic range of services includes:
Physiotherapy

Bobath therapy
Vojta therapy
Proprioceptive neuromuscular facilitation
Manual therapy
Gait training on a simulator or treadmill
Sensory integration
Psychomotor therapy
Hydrotherapy
Climbing therapy
Therapeutic riding
Botulinum toxin injections for spasticity

Ergotherapy (restoration of fine motor skills and complex hand movements)

Training to restore personal hygiene, dressing, undressing, eating, etc.
Selection and adaptation of orthoses, hand orthosis splints, wheelchair, means of communication, etc.

Remedial gymnastics (individual and group training)

Hydrotherapy
Climbing therapy
Training on Motomed, ergometer
Ball games
Dancing

Speech and language therapy (restoration of speech, chewing and swallowing)
Neuropsychological care (treatment of impaired attention, visual perception, intellectual disability and behavioral disorders)
Music therapy
Other rehabilitation measures
Curriculum vitae of Dr. med. Wolfgang Deppe
Since June 1997 Chief Physician of the Department of Pediatric Neurological Rehabilitation at the Rehabilitation Clinic Bavaria Zscheckwitz Kreischa.
1981 - 1987 Study of Medicine, Universities of Bochum, Vienna and Göttingen.
1987 Doctoral degree, Master of Science in Biology (narrow specialization – Neurobiology), Universities of Giessen and Bochum.
Professional Qualifications
Neurological and pediatric rehabilitation.
Neurological intensive care.
Behavioral therapy.
Clinical Focuses
Rehabilitation for traumatic brain injuries.
Cerebral paralysis.
Clinical neuropsychology.
Research Focuses
Treatment of hemiplegia of the upper extremities in children.
Photo of the doctor: (c) Klinik Bavaria Zscheckwitz
Department of Pediatric Neurological Rehabilitation.
Rehabilitation Clinic Bavaria Zscheckwitz Kreischa:

Request more information now.
We will be happy to answer all your questions.
---
Certificates