Rehabilitation Clinic Benedictus Krankenhaus Feldafing
Department of Neurology and Neurological Rehabilitation (

323915

)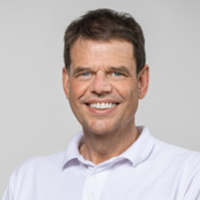 Prof. Dr. med.
Dirk Sander
Specialized in: neurology, neurological rehabilitation
About the Department of Neurology and Neurological Rehabilitation at Rehabilitation Clinic Benedictus Krankenhaus Feldafing
The Department of Neurology and Neurological Rehabilitation at the Rehabilitation Clinic Benedictus Krankenhaus Feldafing offers high quality emergency care and the full range of rehabilitation measures for patients with diseases of the nervous system. Particular attention is paid to early rehabilitation, which begins during the acute period of the disease, when the patient is in the intensive care unit. It is early rehabilitation that avoids the irreversible loss of vital functions of the nervous system. The department's specialists have excellent qualifications in the rehabilitation of stroke patients. The department's therapeutic options include various methods of physiotherapy, therapeutic exercise, occupational therapy, speech therapy, psychological and neuropsychological care. The rehabilitation program is developed individually for each patient after comprehensive diagnostics, which allows for assessing his neurological status and determining the goals of rehabilitation. The Chief Physician of the department is Prof. Dr. med. Dirk Sander.
The success of rehabilitation largely depends on when the first rehabilitation measures are applied. The department's specialists are convinced that the initiation of rehabilitation at the stage of providing emergency care to a patient with a neurological disorder significantly increases the chances of maximum restoration of the lost functions of the nervous system. The accurate and high-quality diagnostics play a particularly important role in early rehabilitation, and therefore the department has cutting-edge diagnostic equipment for various studies, including electroencephalography, electromyography, extra- and transcranial duplex sonography, videoendoscopy, recording of evoked potentials and assessment of nerve conduction velocity. X-rays, computed tomography and magnetic resonance imaging can also be conducted, if required. The goal of early rehabilitation (phase B) is to achieve the patient's consciousness and prepare him for further phases of rehabilitation, which require interaction with rehabilitation therapists.
As soon as the patient is conscious and ready to interact with doctors, the rehabilitation phase D begins. The task of the department's specialists at this stage of treatment is to restore the patient's ability to self-care in everyday life. As a rule, initially the patient relearns to get out of bed, sit down, etc. Then rehabilitation therapists resort to methods that restore gait, fine motor skills of the hands, and gross motor skills. For this purpose, the department's doctors have various physiotherapy techniques, robotic equipment, for example, the latest generation Lokomat device for gait training, and other resources. Also, the patients receive medical care from the specialists in speech therapy, who help them get rid of speech and language impairment, swallowing disorders, and voice disorders. The department's neuropsychologists are engaged in the restoration of cognitive functions. Their areas of expertise include behavioral therapy, restoration of attention concentration, planning and problem solving skills. All rehabilitation activities take place under the strict supervision of highly specialized doctors, who adjust the intensity of therapy in accordance with the patient's needs. Depending on the specific clinical situation and the goals of rehabilitation, it can be carried out individually or in groups.
The department specializes in rehabilitation for the following neurological disorders:
Stroke
Traumatic brain injury
Inflammatory diseases of the nervous system

Meningitis
Multiple sclerosis
Guillain-Barré syndrome

Critical conditions in myopathies and neuropathies
Movement disorders of neurological origin

Parkinson's disease
Cerebellar ataxia
Dystonias

Inflammatory lesions of the muscular system and muscle paralysis after neurosurgical interventions
Diseases and injuries of the peripheral nervous system
Other disorders and pathological conditions
The department offers the following rehabilitation measures:
Physiotherapy

Walking and stamina training
Walking training using special simulators
Walking and gait training, including on treadmills
Balance and coordination training
Respiratory gymnastics and endurance training
Thermotherapy and mud wraps
Massages and electrotherapy
Wheelchair skills training
Mobility aid skills training
Special physiotherapy methods

Manual lymphatic drainage
Manual therapy
Foot reflex zone massage
Bobath concept
Proprioceptive neuromuscular facilitation (PNF)
McKenzie method
Affolter approach
Myofascial release therapy
Massages (classical massage, connective tissue massage, acupuncture massage)
Kinesiology taping
Craniosacral therapy
Nordic walking
Medical training therapy
Therapeutic exercise in water

Speech therapy

Treatment of swallowing disorders (dysphagia)
Treatment of speech disorders (aphasia, dysarthria)
Treatment of voice disorders (dysphonia)
Treatment of speech, language and swallowing disorders in dementia

Occupational therapy

Training to restore the skills of eating, personal hygiene, dressing, etc.
Training to restore skills in housekeeping, cooking, shopping
Training to improve attention, concentration and orientation in space
Training to restore fine and gross hand motor skills (innovative Bi-Manu-Track, Rehaslide, Pablo, Armeo and Amadeo stimulators)
Fine motor skills training
Mirror therapy
Neurologic music therapy

Psychological care

Neuropsychology

Assessment of concentration, memory, ability to plan and solve problems
Assessment of suitability for driving a vehicle

Behavioral therapy
Biofeedback and psychophysiological monitoring
Relaxation and visualization techniques
Conversations with the patient about the impact of the disease on his psycho-emotional state and related assistance

Other rehabilitation measures
Curriculum vitae of Prof. Dr. med. Dirk Sander
Higher Education and Professional Career
1984 -1990 Study of Human Medicine, Faculty of Medicine, University of Göttingen.
1990 - 1998 Highly specialized training for board certification, Rechts der Isar Hospital Munich.
1998 - 2006 Senior Physician, then Senior physician with management responsibilities, Department of Neurology at the University Hospital Rechts der Isar Munich.
1999 Habilitation in Neurology.
2003 Extraordinary Professorship at the Faculty of Medicine of the Technical University of Munich.
2006 - 2010 Chief Physician and Medical Director of the Neurological Rehabilitation Clinic Medical Park Loipl, Bischofswiesen.
Since 2010 Physician with management responsibilities, then Chief Physician of the Department of Neurology and Neurological Rehabilitation at the Rehabilitation Clinic Benedictus Krankenhaus Feldafing/
Clinical Interests
Prevention, emergency treatment and rehabilitation for stroke.
Treatment of movement disorders and inflammatory diseases of the nervous system.
Memberships in Professional Societies
German Society of Neurology (DGN).
German Society for Neurocritical Care and Emergency Medicine (DGNI).
German Society for Clinical Neurophysiology (DGKN).
German Society for Ultrasound in Medicine (DEGUM).
German Stroke Society (DSG).
Working Group for the Treatment of Brain Diseases of the German Society of Neurology (DGN).
Working Group on Botulinum Toxin Application of the German Society of Neurology (DGN).
Photo of the doctor: (c) Benedictus Krankenhaus Feldafing
Department of Neurology and Neurological Rehabilitation.
Rehabilitation Clinic Benedictus Krankenhaus Feldafing:

Request more information now.
We will be happy to answer all your questions.
---
Certificates