SALUSS Hair Transplantation Clinic Antalya
Department of Plastic Surgery (

609469

)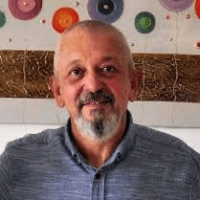 Dr. med.
Engin Ustunsoy
Specialized in: plastic surgery
About the department
The Department of Plastic Surgery at the SALUSS Hair Transplantation Clinic Antalya offers the full range of services in its area of ​​specialization in order to improve the appearance. The department is headed by Dr. med. Engin Ustunsoy, a plastic surgeon with over 25 years of experience. During his successful career, he has performed more than 8,000 plastic surgical interventions to correct the shape of the nose, rejuvenate the face, as well as breast and body surgical procedures.
The surgical capabilities of the department include facial interventions, breast reshaping surgery for women and surgery for gynecomastia treatment in men, surgery to restore the aesthetic proportions of the abdomen, Brazilian buttock lift, liposuction, intimate plastic surgery for women and men. The department's plastic surgeons have a colossal experience, which helps them easily cope with the most complex clinical cases.
The preference is given to sparing, minimally invasive techniques that significantly shorten the postoperative recovery period. In addition, the doctors widely use the very latest computer programs that help simulate the result of the surgery, which guarantees maximum patient satisfaction.
The department's range of medical services includes:
Facial plastic surgery

Facelift
Neck lift
Simultaneous face and neck lift
Spider Web non-surgical facelift
Eyebrow lift
Rhinoplasty, including non-surgical rhinoplasty (nose reshaping)
Blepharoplasty (surgical procedures to correct the eyelids and the area around the eyes)
Otoplasty (ear reshaping)

Breast plastic surgery

Breast augmentation using implants
Breast augmentation using autologous fat
Breast reduction
Breast lift
Treatment of gynecomastia in men

Body plastic surgery

Tummy tuck (abdominoplasty)
Brazilian butt lift
Butt augmentation with implants
Thigh lift
Arm lift
Mommy Makeover to restore the attractiveness of the female body after childbirth (tummy tuck, breast lift, liposuction, breast augmentation or reduction, intimate plastic surgery – the procedures are combined depending on the desired results)
Liposuction, including non-surgical liposuction

Intimate plastic surgery in mn and women

Penile enlargement in men
Labiaplasty in women (change in the shape of the labia minora and majora, skin folds around the vulva)
Vulvovaginal rejuvenation (hardware cosmetic procedure, which serves to improve the condition of the female genital organs)

Other plastic interventions
Curriculum vitae
Higher Education
Study of human medicine and highly specialized training in Plastic, Aesthetic and Reconstructive Surgery at Ankara University, Ankara, Turkey.
Advanced courses in Laser Therapy in the UK and Germany.
Professional Career
Work in the Department of Plastic Surgery at the SALUSS Hair Transplantation Clinic Antalya, Antalya, Turkey.
1992 - 2011 Work in Private Practice for Plastic Surgery in Ankara.
2009 - 2010 Work as a Consultant Physician at the Plastic Surgery Center in Baku, Azerbaijan.
Memberships in Professional Societies
Turkish Medical Association.
Turkish Society of Plastic and Reconstructive Surgery.
Plastic Surgery Foundation.
Photo of the doctor: (c) travelmed Turkey
Department of Plastic Surgery.
SALUSS Hair Transplantation Clinic Antalya:

Request more information now.
We will be happy to answer all your questions.
---
Certificates