Samitivej Hospital Bangkok
Department of Ophthalmology (

302947

)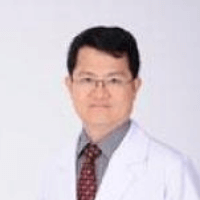 Dr. med.
Apiwat Pothikamjohn
Specialized in: ophthalmology
About the Department of Ophthalmology at Samitivej Hospital Bangkok
The Department of Ophthalmology at the Samitivej Hospital Bangkok offers the high-precision diagnostic tests and comprehensive treatment of diseases of the eye and its appendages. The department has over 25 years of successful clinical practice, and therefore it carries out both routine screenings of visual acuity and effective treatment of complex forms of cataracts and glaucoma. The patients' eyesight is in the reliable hands of the highly professional team of world-renowned ophthalmologists who work with the cutting-edge laser systems for vision correction. The Chief Physician of the department is Dr. med. Apiwat Pothikamjohn.
The main clinical focuses of the department include:
Visual acuity testing for the selection of contact lenses and glasses
Visual field testing for the diagnostics of ophthalmic diseases or pathologies of the nervous system
Diagnosis and treatment of pinguecula and pterygium
Diagnostics and treatment of diabetic retinopathy
Surgical treatment of cataracts (implantation of an intraocular lens, phacoemulsification)
Surgical treatment of glaucoma
Strabismus correction
Treatment of ophthalmic diseases using a YAG laser
Treatment of ophthalmic diseases with an argon laser
Corneal transplantation
Other diagnostic and therapeutic options
Curriculum vitae of Dr. med. Apiwat Pothikamjohn
1993 Doctorate, Faculty of Medicine, Mahidol University.
1997 Diploma in Ophthalmology, Mahidol University.
1999 Diploma of the Thai Board of Ophthalmology.
2003 - 2004 SNEC Clinical and Research Overseas Fellowship in Cornea and Refractive Surgery, Singapore National Eye Centre.
Photo of the doctor: (c) Samitivej Hospital Bangkok
Department of Ophthalmology.
Samitivej Hospital Bangkok:

Request more information now.
We will be happy to answer all your questions.
---
Certificates