Schlosspark Hospital Berlin
Department of Rheumatology (

278868

)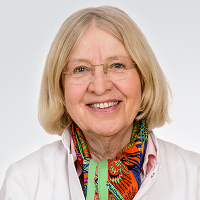 Prof. Dr. med.
Rieke Alten
Specialized in: rheumatology
About the Department of Rheumatology at Schlosspark Hospital Berlin
The Department of Rheumatology at the Schlosspark Hospital Berlin offers comprehensive medical care to patients with rheumatic diseases. The medical team has impressive experience in the diagnostics and treatment of all systemic rheumatic diseases, such as rheumatoid arthritis, psoriatic arthritis, collagenosis, vasculitis, and spondyloarthropathies. The department's specialists also provide medical care to patients with skeletal pathologies, with particular focus on osteoporosis treatment. After being certified by the German Society of Osteology in 2011, the medical facility is now a certified Center of Excellence for Osteology. Diagnostics and treatment for patients can be provided both on an inpatient and outpatient basis. The department's patients are provided with an individually elaborated course of drug therapy, which is complemented by therapeutic exercises and physiotherapy procedures, ergotherapy, art therapy, and diet therapy. The department's doctors are always open to dialogue with the patient and make every effort to achieve an effective result, striving to provide the patient with a full life without any pain and stiffness of movements. The department is headed by Prof. Dr. med. Rieke Alten.
The most common disease in the department's clinical practice is rheumatoid arthritis, a chronic autoimmune lesion of large and small joints with the involvement of internal organs in the inflammatory process. In most cases, rheumatoid arthritis progresses quite quickly, causing severe symptoms such as pain and stiffness in the joints in the morning and at night, joint swelling, constant muscle weakness, increased fatigue, a slight increase in body temperature, sweating, weight loss, etc. Diagnostics for suspected rheumatoid arthritis include a clinical examination, study of the patient's complaints, laboratory tests (specific blood tests and synovial fluid analysis), and instrumental tests (ultrasound, X-ray, and MRI scans). If the diagnosis is confirmed, the patient will undergo long and intensive therapy. The treatment regimen is developed on an individual basis, taking into account the stage of rheumatoid arthritis, the severity of the inflammatory process, the severity of the course of the disease, the presence of extra-articular manifestations of the pathology, and other factors. The first-line treatment is drug therapy. The patient is prescribed drugs from various groups aimed at relieving pain, suppressing the inflammatory process, and reducing the activity of the immune system, which mistakenly attacks the healthy tissues of the patient with rheumatoid arthritis. The intake of drugs allows for a stable remission of the disease and the prevention of its progression. The department's doctors often resort to intra-articular injections of drugs to relieve pain and eliminate swelling in the joints. Drug therapy is supplemented by regular exercise therapy. Patients with severe forms of rheumatoid arthritis may be indicated for surgical treatment, such as an arthroscopic intervention or joint replacement surgery.
The department's specialists admit patients with ankylosing spondylitis (Bekhterev's disease). This is an autoimmune condition characterized by joint and spinal inflammation. As in other rheumatic conditions, Bekhterev's disease may provoke pathological changes in the internal organs. The main manifestations of the disease are aching back pain, back stiffness (especially in the morning), pain during deep breathing, coughing and sneezing, and increasing spinal mobility limitations. The department's doctors conduct a clinical examination, laboratory tests, and instrumental tests, including spinal X-rays, spinal MRI scans, and joint ultrasound scans, to make a diagnosis. Ankylosing spondylitis is an incurable disease, but doctors have at their disposal modern therapeutic options for alleviating pain and ensuring a high quality of life. During the treatment process, the patient takes individually prescribed drugs, such as nonsteroidal anti-inflammatory drugs, immunobiological drugs, and others. An integral part of the therapeutic process are therapeutic exercises, which allow for maintaining spinal mobility and reducing pain. Swimming also provides patients with a good therapeutic effect.
An important focus of the department's rheumatologists is the treatment of systemic lupus erythematosus, a chronic autoimmune inflammatory disease that develops as a result of an attack by the immune system on the person's own tissues and organs. The most common manifestations include fever, joint pain, joint stiffness, red skin rashes, butterfly rashes, Raynaud's syndrome, shortness of breath, headaches, and mood swings. The diagnostic protocol for suspected systemic lupus erythematosus includes an examination of the patient and studying his complaints, as well as a complex of laboratory and instrumental tests. As for the treatment, it only involves the prescription of drugs. The department's rheumatologists also treat complications of systemic lupus erythematosus in the kidneys, central nervous system, digestive system, lungs, and heart in cooperation with highly specialized doctors.
The department's specialization includes the following:
Diagnostics and treatment of rheumatoid arthritis
Diagnostics and treatment of ankylosing spondylitis (Bekhterev's disease)
Diagnostics and treatment of undifferentiated spondyloarthritis
Diagnostics and treatment of reactive forms of arthritis and arthritis caused by inflammatory bowel disease
Diagnostics and treatment of psoriatic arthritis
Diagnostics and treatment of systemic lupus erythematosus
Diagnostics and treatment of dermatomyositis
Diagnostics and treatment of systemic scleroderma
Diagnostics and treatment of fibromyalgia and other rheumatic soft tissue lesions
Diagnostics and treatment of osteoporosis
Diagnostics and treatment of other rheumatic pathologies
The department's range of therapeutic services includes:
Drug therapy: pills, infusion therapy, and injection therapy
Therapeutic exercises
Physiotherapy procedures
Ergotherapy
Diet therapy
Art therapy
Other treatment methods
Curriculum vitae of Prof. Dr. med. Rieke Alten
Higher Education and Postgraduate Training
Medical studies, Free University of Berlin.
1973 Internship, Jewish Hospital Berlin.
1974 Admission to medical practice, Berlin.
1974 - 1975 Postdoctoral Fellow, Institute of Immunology, University of Zurich.
1975 Thesis defense, Faculty of Medicine, University of Zurich. Subject: "Ovarian development in a mouse model".
1984 Board certification in Internal Medicine.
1985 Board certification in Rheumatology.
1985 - 1989 Internships in Switzerland, USA, and China.
1989 Board certification in Physiotherapy.
2001 Additional qualification in Sports Medicine.
2005 Additional qualification in Osteology, German Society of Osteology.
2017 Professorship.
Professional Career
1975 - 1984 Research Fellow, Department of Internal Medicine, Free University of Berlin.
1975 - 1984 Work in the Department of Internal Medicine (focus on rheumatism treatment), Immanuel Hospital Berlin.
Since 1990 Head Physician, Department of Rheumatology, Schlosspark Hospital Berlin.
1999 - 2004 Expansion of the Department of Rheumatology, Physiotherapy and Sports Medicine in the Mueritz Hospital, Mecklenburg-Vorpommern.
Clinical Trials
Principal Investigator for over 200 clinical trials of new drugs for rheumatic diseases.
Publications
Author of over 200 articles, book chapters, and reviews.
Memberships in Professional Societies
1987 - 1991 Berlin Medical Association, Vice President.
Since 1992 German Society of Rheumatology (Scientific Advisory Board), Public Relations Committee Chair.
Since 1998 Society of Psychosomatics in Rheumatology, President.
1999 - 2004 Institute for Drug Research at the Federal Ministry of Health, Germany.
Photo of the doctor: (c) Schlosspark-Klinik GmbH
Department of Rheumatology.
Schlosspark Hospital Berlin:

Request more information now.
We will be happy to answer all your questions.
---
Certificates