Surgery resection of osteochondroma (program ID:

279646

)
Academic Hospital Schlosspark Berlin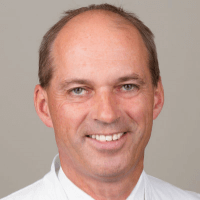 Head Physician
Prof. Dr. med.
Ulrich Böhling
Specialized in: orthopedics, traumatology
Department of Orthopedics and Trauma Surgery
The program includes:
Initial presentation in the clinic
clinical history taking
physical examination
review of medical records
laboratory tests:

complete blood count
general urine analysis
biochemical analysis of blood
TSH-basal, fT3, fT4
tumor markers
indicators of inflammation
indicators blood coagulation

ultrasound
CT/MRI scan
biopsy and histological examination
preoperative care
resection of tumor
histologically and immunohistochemically examination of the removed tissues
symptomatic treatment
control examinations
the cost of essential medicines and materials
nursing services
full hospital accommodation
explanation of future recommendations
Required documents:
Medical records
X-ray examination (if available)
MRI/CT scan (not older than 3 months)
Biopsy results (if available)
Service
Price:
Type of program :
Expected duration of the program:
You may also book:

Price:
About the department
The Department of Orthopedics and Trauma Surgery at the Academic Hospital Schlosspark Berlin offers all modern therapeutic options for the treatment of various diseases and injuries of the musculoskeletal system. It has special competence in the field of hip and knee endoprosthetics, arthroscopic interventions on large joints, and correction of foot deformities. Also, an important clinical focus is the conservative and surgical treatment of spinal diseases. In the field of trauma surgery, particular attention is given to the surgical treatment of fractures and injuries of tendons and ligaments.
The department is headed by Prof. Dr. med. Ulrich Böhling. The specialist has long successful experience in the treatment of orthopedic pathologies and injuries of varying degrees of severity, has many additional qualifications to guarantee patients the optimal therapy result.
The surgical treatment is provided in state-of-the-art operating rooms equipped with high-precision computerized systems and instruments. For example, in joint replacement surgery crucial role is played by the most precise location of the implant and the surgical technique, which allows not to damage the surrounding healthy tissues. In the field of hip endoprosthetics, the department's specialists prefer the innovative minimally invasive technique AMIS. When performing such an intervention, the surgeons manage to avoid cutting tendons and muscles, since the anatomical gap between the muscles is used to access the hip. The AMIS technique contributes to minimal scarring, which in turn simplifies and speeds up the process of the patient's rehabilitation.
Another department's priority is spinal surgery. Herniated intervertebral discs and chronic lesions of the intervertebral discs are treated using high-precision neurosurgical operations with a surgical microscope. The doctors of the department have excellent qualifications in the treatment of spinal stenosis. The scope of tasks of the spinal surgeons also includes spinal stabilization in spondylolisthesis, treatment of spinal fractures, inflammations and tumors. The therapeutic options range from kyphoplasty, vertebroplasty to total vertebral body replacement with an implant.
The main clinical focuses of the department include:
Joint replacement surgery

Hip endoprosthetics, including the innovative minimally invasive technique AMIS

Implantation of short-rod prostheses
Implantation of movable prostheses

Knee endoprosthetics (minimally invasive techniques)

Spinal surgery

Intervertebral disc replacement surgery
Surgical treatment of spinal stenosis
Correction of spinal instability (spondylolisthesis)
Treatment of spinal fractures
Treatment of inflammatory processes in the spine
Treatment of spinal tumors

Arthroscopic surgery

Minimally invasive knee surgery after injuries of the meniscuses and/or ligaments (for example, cruciate ligament surgery)
Shoulder and ankle arthroscopic surgery in case of their degeneration and the consequences of accidents
Cartilage replacement surgery, for example, chondrocyte transplantation
Corrective interventions on the hip, knee and shoulder joints

Reconstructive muscle and tendon surgery
Rheumatic orthopedics (for example, removal of the synovial articular membrane, joint replacement)
Surgical treatment of musculoskeletal tumors
Trauma surgery

Surgical treatment of fractures of the tubular bones and fractures in the hip joint
Arthroscopy and arthroscopic procedures on the knee and small joints
Special surgical techniques for treating diseases of the Achilles tendon and ligaments on the upper part of the ankle

Other medical services
Curriculum vitae
Education and Scientific Achievements
1992 Exam in Human Medicine, Free University of Berlin.
1995 Theoretical basics of the specialty (emergency medical care).
1995 Doctoral dissertation defense.
1996 Theoretical basics of the specialty (radiation protection).
1998 Theoretical basics of the specialty (chiropractic).
1999 Medical Specialist in Orthopedics and Trauma Surgery.
2002 Special Orthopedic Surgery.
2008 Obtained the right to conduct advanced training courses in the field of Special Orthopedic Surgery.
2010 Special Traumatology.
2010 Certified Orthopedician and Trauma Surgeon.
2010 Appointment as an Honorary Professor at the Technical University.
Professional Career
1995 - 1997 Assistant Physician, Department of Orthopedics, Clinic Neukölln.
1997 Royal National Orthopedic Hospital Trust Stanmore London.
1998 - 1999 Assistant Physician, Department of Orthopedics, Clinic Neukölln.
1999 - 2000 Assistant Physician, Department of Traumatology and Reconstructive Surgery, Trauma Clinic Berlin.
2000 - 2004 Senior Physician and Leading Senior Physician, Vivantes Auguste Victoria Hospital Berlin.
2004 - 2011 Leading Senior Physician, Department of Orthopedics and Traumatology, Central Clinic of Emil von Behring/Oscar-Helene-Heim Foundation.
Since 01.01.2012 Head of the Department of Orthopedics and Traumatology, Park-Clinic Weisensee, and since 01.06.2012 also the Chief Physician of the Department of Orthopedics and Trauma Surgery at the Academic Hospital Schlosspark Berlin.
Research Focuses
Hip, knee and shoulder joint replacement surgery, revision interventions.
Spinal surgery, intervertebral disc surgery and prosthetics.
Arthroscopic surgery on large joints, cruciate ligament replacement, shoulder stabilization.
Memberships in Professional Societies
German Society of Orthopedics and Orthopedic Surgery.
German Spine Society.
German-speaking Working Group on Arthroscopy.
Professional Association of Medical Specialists in Orthopedics and Traumatology.
Association of Orthopedicians and Trauma Surgeons.
Association of South German Orthopedists.
Photo of the doctor: (c) Schlosspark-Klinik GmbH
---
About hospital
Accommodation in hospital
Osteochondroma
Program [Description]
Surgery resection of osteochondroma
Hospital: Academic Hospital Schlosspark Berlin
Type:
Duration:
Price:
date_range
There are 111 osteochondroma treatment hospitals on Booking Health website
Show all clinics
Certificates