Shamir Medical Center Beer Yaakov
Department of Adult and Pediatric Plastic, Aesthetic and Reconstructive Surgery (

609556

)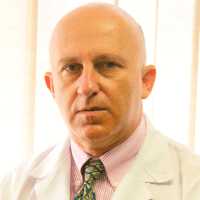 Prof. Dr. med.
Lior Geller
Specialized in: adult and pediatric plastic, aesthetic and reconstructive surgery
About the department
The Department of Adult and Pediatric Plastic, Aesthetic and Reconstructive Surgery at the Shamir Medical Center Be'er Ya'akov offers high-quality performance of the full range of surgical interventions in the area of its ​​specialization. The department's surgeons have advanced technology for complex plastic surgical procedures with minimal risk to health and good cosmetic results. The department performs both aesthetic plastic interventions to correct the appearance at the patient's own request and reconstructive interventions to eliminate the consequences after tumor removal, congenital or acquired defects, burns, etc. The department also deals with the treatment of chronic wounds and trophic ulcers. The department is headed by Prof. Dr. med. Lior Geller.
The medical facility also specializes in non-surgical aesthetic procedures for rejuvenation and improvement of the appearance. The most popular procedures in this field include botox and hyaluronic acid injections, autologous adipose tissue injections (lipofilling), laser procedures, cosmetic procedures using trichloroacetic acid, various peels, etc. The prescription of a particular procedure is preceded by a consultation, during which the highly specialized expert tells about possible options for improvement of the appearance, their advantages and disadvantages, and also selects the most optimal procedure for the patient on an individual basis.
The special feature of the department is vast experience in the field of plastic surgery in children and adolescents. The team of pediatric plastic surgeons admits patients from 0 to 18 years old. The main specialization of the department is the correction of birth defects, particularly cleft lip and palate, everted ears, scars, birthmarks. It also performs surgical procedures to correct the body after losing weight in adolescents, as well as surgery to treat gynecomastia in boys.
The department's surgeons have successful experience in MOHS micrographic surgery for skin cancer treatment. These operations are usually performed on an outpatient basis; under local or general anesthesia depending on the size of the tumor. Such methods as classical surgery, neoplasm removal with liquid nitrogen, laser removal, phototherapy, topical treatment with Efudix or Aldara ointments and other methods are also available for the treatment of skin tumors. However, MOHS surgery is one of the most effective treatment methods for skin cancer. The treatment success rate varies from 97% to 99.8%. In addition, such an operation maximally preserves healthy surrounding tissues and guarantees excellent aesthetic results.
The department's range of medical services includes:
Aesthetic plastic surgery

Facial interventions

Face and neck lift
Forehead lift
Eyelid lift (blepharoplasty)
Nose reshaping (rhinoplasty)

Body interventions

Breast augmentation
Breast reduction
Breast lift
Tummy tuck
Liposuction

Reconstructive plastic surgery

Breast reconstruction after total or partial mastectomy
Reconstruction of the anterior abdominal wall
Microsurgery (tissue transplantation from one part of ​​the body to another)
Body correction after weight loss
Removal of skin tumors (melanoma, basal cell carcinoma, squamous cell carcinoma), including MOHS surgery and dermatoscopy
Treatment of chronic wounds and trophic ulcers

Surgical methods

Surgical sanitation
Reconstructive procedures for the closure of trophic ulcers (skin grafting, microsurgical operations, etc.)
Trophic ulcer tissue biopsy to exclude malignant process

Non-surgical methods

Treatment using modern dressings (FLUMINAL, alginate dressings, dressings with silver ions, etc.)
Negative pressure/vacuum therapy
Hyperbaric oxygen therapy
Biological sanitation of the ulcer base using larvae
Macrophage-based therapy
Stem cell therapy
PRP therapy

Correction of congenital defects in children

Cleft lip and palate correction
Large birthmark removal
Scar revision
Everted ear correction
Breast asymmetry correction
Gynecomastia correction in boys

Reconstructive interventions to correct consequences of injuries

Non-surgical aesthetic procedures to improve appearance and rejuvenate skin

Botox and hyaluronic acid injections
Autologous adipose tissue injections (lipofilling)
Peelings
Laser procedures

Other therapeutic options
Curriculum vitae
Prof. Lior Geller is a leading Israeli plastic surgeon with a worldwide reputation and with over 20 years of clinical experience. He received education in general and plastic surgery at the Faculty of Medicine of the Hebrew University of Jerusalem. In 1996, he completed a residency program in general surgery at the Beilinson Hospital, after which he also specialized in plastic surgery at the Shamir Medical Center Be'er Ya'akov. This was followed by research activities at the Faculty of Medicine of the Duke University in North Carolina in the United States. Prof. Lior underwent training in the field of reconstructive plastic surgery there. From 2001 to 2002, he studied in depth aesthetic plastic surgery together with Dr. Oscar Ramirez at the hospital in Maryland, USA. In 2003 he studied reconstructive plastic surgery in the Cancer Center at the Baylor College of Medicine in Texas, USA. In 2006, Dr. Lior Geller became Senior Physician in the Department of Plastic Surgery at the hospital of the Baylor College of Medicine. After returning to Israel, he held the position of Chief Physician of the Department of Adult and Pediatric Plastic, Aesthetic and Reconstructive Surgery at the Shamir Medical Center Be'er Ya'akov.
Academic Career
Teaching activities in plastic surgery at the Baylor College of Medicine.
Teaching activities in plastic surgery at the University of Texas MD Anderson Cancer Center.
Surgeon and Practical Course Leader 7, 8, 9 International Baltimore Workshop, 3-D Facial Rejuvenation, Maryland.
Head of the Course on Pre-Hospital Intensive Care for Trainees, Rabin Medical Center Petah Tikva.
Scientific Director of student groups of the American and Israeli program, the Sackler Faculty of Medicine at Tel Aviv University.
Coordinator of the General Surgery Program at the School of Medicine of Tel Aviv University.
Photo of the doctor: (c) Shamir Medical Center
Department of Adult and Pediatric Plastic, Aesthetic and Reconstructive Surgery.
Shamir Medical Center Beer Yaakov:

Request more information now.
We will be happy to answer all your questions.
---