Plastic surgery of polydactyly (program ID:

303446

)
St. Antonius Hospital Eschweiler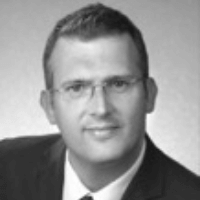 Head Physician
Dr. med.
Alexander D. Bach
Specialized in: plastic surgery
Department of Plastic Surgery, Hand and Reconstructive Surgery
Program includes:
Initial presentation in the clinic
clinical history taking
review of medical records
physical examination
laboratory tests:

complete blood count
biochemical analysis of blood
inflammation indicators (CRP, ESR)
indicators blood coagulation
hormonal examination

x-ray of the hand
preparation according to preoperative standard
surgery aimed at webbed fingers or toes separation
nursing services
the cost of essential medicines and materials
full hospital accommodation
explanation of future recommendations
written statement
Required documents
Medical records
Photo of the hand
X-ray of the hand (if available)
Service
Price:
Type of program :
Expected duration of the program:
You may also book

Price:
About the department
The department specializes in plastic, aesthetic, and breast surgery. It also offers a wide range of modern surgical procedures for treatment of patients with the most diverse diseases and injuries/results of injuries to the hands and upper limbs. These include all hand surgery techniques including endoscopic interventions (keyhole surgery), the whole spectrum of nerve surgery for the limbs and all methods for treating fractures of the hand.
Photo of the doctor: (c) St.-Antonius-Hospital
---
About hospital
Accommodation in hospital
Polydactyly
Price:
Program [Description]
Plastic surgery of polydactyly
Hospital: St. Antonius Hospital Eschweiler
Type:
access_time Duration:
date_range
There are 88 polydactyly treatment hospitals on Booking Health website
Show all clinics
Certificates