Department of Vascular Surgery (

303012

)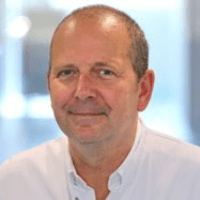 Dr. med.
Udo Huberts
Specialized in: vascular surgery
About the department
The Department of Vascular Surgery at the St. Josef Hospital Haan offers the diagnostics and treatment of all diseases of the vascular system. The key focus is on the treatment of circulatory disorders, occlusion of the peripheral arteries of the lower limbs, abdominal and thoracic aortic aneurysms, etc. Since December 2008, the department has a reputation as a recognized Center for Vascular Diseases certified by the German Society of Vascular Surgery (DGG).The department is headed by Dr. med. Udo Huberts.
Of particular interest to department's specialists are operations on the carotid artery to prevent stroke. The operation is performed under general or local anesthesia. The surgical procedure involves dissection of the carotid artery and removal of the stenotic area. Depending on the volume of the affected area, the artery can be stitched directly or using donor vascular tissue. Due to shunting during the operation, the doctors can maintain constant blood circulation in the cervical vessels, which ensures an adequate blood supply to the brain. At the end of the operation, the doctors carry out vascular imaging using contrast agents (angiography) in order to assess the result of the intervention. As a rule, the patient stays in the hospital from 3 to 5 days.
The department's doctors have exceptional experience in the treatment of arteriosclerosis obliterans of the arteries of the lower limbs. Short stenoses are repaired using a balloon catheter, which is inserted into the inguinal vein. If balloon dilatation is not possible, the patient is recommended a bypass operation. The formation of a vascular shunt involves the use of the patient's own veins, which have several advantages as compared to artificial and allogeneic materials. A special offer of the department is minimally invasive bypass surgery, in which the vein is taken endoscopically (the keyhole technique), which significantly improves wound healing. Numerous interventions are performed as a combination of open and minimally invasive techniques (hybrid interventions).
Other key focuses of the department's clinical practice include the treatment of abdominal and thoracic aortic aneurysms, varicose veins, as well as the formation of vascular shunts for hemodialysis and surgical treatment of diabetic foot syndrome.
The department's surgical range of services includes:
Treatment of severe, amputation threatening circulatory disorders in patients with diabetes mellitus
Bypass grafting in circulatory disorders (including obliterating endarteritis)
Carotid artery surgery for stroke prevention
Surgical treatment of thoracic aortic aneurysms
Surgical treatment of abdominal aortic aneurysms
Placement of endovascular stent prostheses to treat aneurysms
Vascular lumen dilatation in stenosis using balloon catheters
Treatment of varicose veins and chronic leg ulcers
Formation of vascular access for renal replacement therapy (hemodialysis)
Minimally invasive bypass grafting techniques
Minimally invasive interventions in circulatory disorders of the upper limbs
Other medical services
Photo of the doctor: (c) St. Josef Krankenhaus Haan
Department of Vascular Surgery.
St. Joseph Hospital Haan:

Request more information now.
We will be happy to answer all your questions.
---
Certificates