Swiss Health Center Lausanne
Department of Anti-Age Therapy, Regenerative Medicine and Obesity Treatment (

603249

)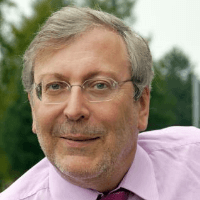 Dr. med.
Christian Schroder
Specialized in: anti-age therapy, regenerative medicine, obesity
About the department
The Department of Anti-Age Therapy, Regenerative Medicine and Obesity Treatment at the Swiss Health Center Lausanne offers the effective programs aimed at general healing the body, rejuvenating the face and body, as well as losing weight. Each program is individually adapted to the needs and wishes of the patient. The initiation of a certain program is preceded by the comprehensive consultations with the attending doctor. All procedures take place in a pleasant atmosphere, under the strict supervision of specialized experts. The department is headed by Dr. med. Christian Schroder, who has over 30 years of experience in his area of specialization.
The department provides a wide range of spa treatments for relaxation and body recovery. In particular, patients are offered therapeutic and relaxation massages, manual lymphatic drainage, reflexology, balneotherapy, colon hydrotherapy, fangotherapy, anti-cellulite massages using state-of-the-art STARVAC system, inhalation therapy, Kneipp method, etc.
The therapeutic offer is complemented by an effective diet therapy based on the Maurice Messegue method. The purpose of this therapy is to fill the deficiency of microelements in the body (vitamins, minerals, oligo-elements, nutrients, antioxidants) by introducing dietary supplements and herbs, as well as a varied diet. This is a complex of eating habits that contribute to the long-term slowdown of aging and initiation of a healthy lifestyle.
The department provides 4 basic programs that are individually adapted to each patient:
Cure Detox. The program is designed for 5 days. As a result of the program, toxins and unwanted metabolic products are eliminated from the body. In addition, the experts can correct eating habits, give recommendations on the fight against a sedentary lifestyle (physical inactivity). The complex effect of the program components eliminates chronic fatigue, the effects of stress and exposure to negative environmental factors on the body.
Cure Dietetic. The duration of this program is 7 days. The result of the program will be weight loss and the restoration of excellent health. The complex of therapeutic measures includes detoxification of the body through colon cleansing, removal of excess subcutaneous fat with the help of the STARVAC apparatus, and nutrition correction according to the recommendations of experienced nutritionists.
Cure Regenerating. The course of treatment takes 5 days. The basis of therapy is the restoration of energy and vitality, the restoration of the normal functioning of the nervous system and the emotional background, strengthening the protective functions of the body and stimulating the processes of tissue regeneration.
Cure Super Regenerating. The program is designed for 5 days, and also includes two additional days to restore energy and vitality, restore the nervous system and emotional background, strengthen the protective functions of the body and stimulate tissue regeneration.
Photo of the doctor: (c) Swiss Health Center
Department of Anti-Age Therapy, Regenerative Medicine and Obesity Treatment.
Swiss Health Center Lausanne:

Request more information now.
We will be happy to answer all your questions.
---