Tel Aviv Sourasky Medical Center
Department of Organ Transplantation (

302986

)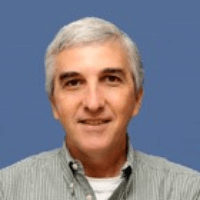 Prof. Dr. med.
Richard Nakache
Specialized in: organ transplantation
About the Department of Organ Transplantation at Tel Aviv Sourasky Medical Center
The Department of Organ Transplantation at the Tel Aviv Sourasky Medical Center offers all the options of modern transplantation medicine. The department is an internationally recognized medical facility specializing in kidneys, pancreas and liver transplantation. The department has extensive experience in the field of combined kidney and pancreas transplantation. The department also performs laparoscopic nephrectomy in a living donor followed by kidney transplantation.
The department is headed by Prof. Dr. med. Richard Nakache. He ranks among the top surgeons in Israel, and also has long successful experience in the field of organ transplantation.
Since organ transplantation is a complex procedure, the team of the department's doctors offers comprehensive services for the planning and preparation of transplantation, as well as intensive care after the intervention. The recipient patients and their living donors are supported by a multidisciplinary team of transplant surgeons, nephrologists, hepatologists, endocrinologists, therapists, social workers and nutritionists. All specialists make every effort to ensure the best results, while social workers help the recipient patients and their families to overcome the transplantation procedure as comfortably as possible.
The department specializes in the following surgical interventions:
Kidney transplantation
Laparoscopic nephrectomy followed by kidney transplantation
Kidney transplantation from a living donor
Liver transplantation
Transplantation of the right lobe of the liver from a living adult donor to an adult recipient
Pancreas transplantation
Other medical services
Photo of the doctor: (c) Tel Aviv Sourasky Medical Center
Department of Organ Transplantation.
Tel Aviv Sourasky Medical Center:

Request more information now.
We will be happy to answer all your questions.
---