Tel Aviv Sourasky Medical Center
Department of Endocrinology (

302990

)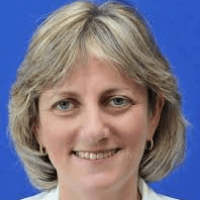 Prof. Dr. med.
Yona Greenman
Specialized in: endocrinology
About the Department of Endocrinology at Tel Aviv Sourasky Medical Center
The Department of Endocrinology at the Tel Aviv Sourasky Medical Center provides the full range of diagnostics and treatment of all endocrine and metabolic disorders, including benign and malignant tumors of the endocrine system, diabetes mellitus, obesity, hypertension and complications of these pathologies. In addition, the department's specialists provide comprehensive consultations and follow-up care. When treating patients, the department's specialists strictly meet all the protocols of national and international specialized societies. The department is headed by Prof. Dr. med. Yona Greenman.
The treatment of benign and malignant tumors, such as thyroid cancer, adrenal tumors, neuroendocrine tumors (gastroenteropancreatic tumors, which most often develop in the stomach, thorax and neck) is one of the department's key activities. The doctors also pay special attention to the treatment of hypertension and its complications. Particular attention is paid to resistant arterial hypertension, hypertension in the elderly, hypertension in patients with Parkinson's disease, hypertension in patients with diabetes mellitus and secondary arterial hypertension.
In addition, the department includes the Metabolic Syndrome Health Center. The Center provides multidisciplinary treatment of obesity accompanied by arterial hypertension and impaired lipid metabolism, as well as early diagnostics of atherosclerosis in order to prevent cardiovascular complications. The center offers intensive interventional treatment with careful medical monitoring and nutrition control, as well as an individually designed physical activity program for each patient.
The department also provides a number of special services in the field of endocrinology, for example, dynamic assessment of pituitary function, ultrasound-guided thyroid fine needle aspiration biopsy, 24-hour outpatient blood pressure monitoring, insulin pump therapy, continuous, non-invasive monitoring of the state of blood vessels to early detect their dysfunction and atherosclerosis.
The main clinical focuses of the department include:
Geriatric endocrinology
Modification of risk factors for cardiovascular diseases
Endocrine tumors
Hypertension (high blood pressure)
Pituitary disorders
Neuroendocrinology
Metabolic disorders, including lipid metabolism disorders
Osteoporosis
Diabetes mellitus
Thyroid diseases
Metabolic syndrome
Obesity (including obesity caused by drugs)
Other medical services
Curriculum vitae of Prof. Dr. med. Yona Greenman
In 1986, the doctor graduated from the Sackler School of Medicine at the Tel Aviv University, Israel. Since 1986, she studied internal medicine, underwent clinical training in endocrinology in Israeli hospitals. In 1992-1995 she graduated from advanced training courses in neuroendocrinology, took part in organizing several scientific researches at the Cedars-Sinai Medical Center, University of California, Los Angeles, USA. The professor has over 40 scientific works.
Clinical Focuses
Endocrine diseases.
Neuroendocrine diseases and tumors, including pituitary tumors.
Diagnostics and treatment of thyroid disorders, hormonal disorders in adrenal tumors, as well as osteoporosis and endocrine disorders during pregnancy.
Membership in Professional Societies
Israel Medical Association.
Israel Endocrine Society.
European Society of Endocrinology.
International Pituitary Pathology Society.
Israeli Scientific Association for the Study of Pituitary Pathologies.
European Neuroendocrine Association.
Photo of the doctor: (c) Tel Aviv Sourasky Medical Center
Department of Endocrinology.
Tel Aviv Sourasky Medical Center:

Request more information now.
We will be happy to answer all your questions.
---