Tel Aviv Sourasky Medical Center
Department of Nephrology (

302993

)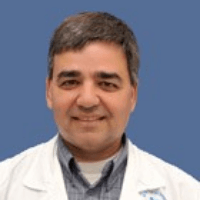 Prof. Dr. med.
Doron Schwartz
Specialized in: nephrology
About the Department of Nephrology at Tel Aviv Sourasky Medical Center
The Department of Nephrology at the Tel Aviv Sourasky Medical Center offers the full range of diagnostic and therapeutic services for patients with kidney diseases. The department's highly-qualified doctors specialize in hemodialysis and peritoneal dialysis both on an inpatient and outpatient basis. Thanks to the use of the most effective treatment methods and the availability of a modern technical base, the department has an impeccable reputation in Israel and far beyond its borders. The department is headed by Prof. Dr. med. Doron Schwartz.
The patients of the department appreciate professional doctors and highly personalized care. The department is one of the most modern in the whole country. The department offers the advanced therapeutic equipment (including high hydraulic permeability membranes and high purity water systems) and comfortable conditions. The department has the only computer-integrated dialysis system in Israel. With this system, during the dialysis, the doctor can immediately receive clinical information, data on the treatment procedure and indicators of its quality.
In addition, the department provides medical services to tourists during their stay in the region. It provides convenient and high-quality medical services for people who need dialysis.
The department's range of medical services includes:
Hemodialysis using high hydraulic permeability membranes and high purity water systems
Nocturnal hemodialysis
Daytime hemodialysis
Peritoneal dialysis
Treatment of patients who suffer from heart and kidney failure (cardiorenal syndrome)
Treatment of chronic and acute kidney failure
Treatment of high blood pressure
Treatment of familial (genetic) types of kidney diseases
Treatment of pyelonephritis
Treatment of hydronephrosis
Treatment of glomerulonephritis
Treatment of kidney stone disease
Treatment of kidney failure of varying severity
Treatment of benign and malignant kidney lesions
Other services
Curriculum vitae of Prof. Dr. med. Doron Schwartz
Education
Medical School of the Hebrew University.
Training in Internal Medicine, Tel Aviv Sourasky Medical Center.
Specialized training in Nephrology and Hypertensiology, University of San Diego, USA.
Academic Experience
Professor of the Tel Aviv University.
Numerous publications in Nephrology and Dialysis.
Clinical Focuses
Glomerulonephritis.
Nephrotic syndrome.
Urolithiasis.
Kidney failure.
Neurogenic bladder.
Malignant and benign tumors of the kidneys.
Photo of the doctor: (c) Tel Aviv Sourasky Medical Center
Department of Nephrology.
Tel Aviv Sourasky Medical Center:

Request more information now.
We will be happy to answer all your questions.
---