Tel Aviv Sourasky Medical Center
Department of Pediatric General Surgery (

303002

)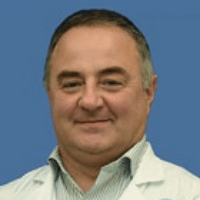 Prof. Dr. med.
Igor Sukhotnik
Specialized in: pediatric general surgery
About the Department of Pediatric General Surgery at Tel Aviv Sourasky Medical Center
The Department of Pediatric General Surgery at the Tel Aviv Sourasky Medical Center offers the full range of surgical treatment for infants, children and adolescents under the age of 16 with diseases, which require a surgical intervention. The department performs over 1,000 operations annually. The multidisciplinary medical team consists of experienced surgeons, physiotherapists, occupational therapists, nutritionists, social workers, speech therapists and psychologists. The specialists do everything possible to provide top-class medical care and ensure the rapid recovery of the child. The department is headed by Prof. Dr. med. Igor Sukhotnik.
All operations are performed in modern operating rooms with the participation of highly qualified pediatric anesthetist. The department uses many modern laparoscopic techniques. The department's specialists have extensive experience in the treatment of thoracic infections using video-assisted thoracoscopic surgery (VATS), which reduces the period of hospitalization of patients.
The main focuses of the department's clinical practice include:
General pediatric surgery

Inguinal hernias
Umbilical hernias
Undescended testicle
Hydrocele
Diseases of the trachea, stomach, thoracic wall, etc.

Cancer surgery

Tumors of the neck, thorax, kidneys and digestive system

Congenital malformations detected during pregnancy (in collaboration with the Department of Obstetrics)

Gastroesophageal hernia
Congenital esophageal atresia (obstruction)
Congenital duodenal obstruction
Lung malformations

Chronic diseases
Inflammatory bowel diseases
Gallstones
Severe diseases, such as bowel obstruction, peritonitis, inflammatory processes in the abdominal cavity and testicular torsion
Other surgical procedures, such as circumcision, insertion of a Port-A-Cath catheter, Hickman catheter, bronchoscopic procedures, biopsies, etc.
Other medical services
In addition, the department's staff takes care of the comfortable stay of children in the hospital. To make their hospitalization more comfortable, the department offers playrooms with a variety of toys and games, as well as computer classes.
Curriculum vitae of Prof. Dr. med. Igor Sukhotnik
Education
Medical School, University of Medicine, Chernivtsi, Ukraine.
Specialization
1989 - 1998 Residency, Pediatric Surgery, Ha-Emek Medical Center, Afula, Israel.
2000 - 2003 Residency, General Surgery, Carmel Medical Center, Haifa, Israel.
Continuing Education
1999 - 2000 Postdoctoral Training and Research Fellowship, Mott Children's Hospital, University of Michigan, USA.
2009 - 2010 Visiting Professor, Department of Pediatric Surgery, Lucile Packard Children's Hospital, Stanford University, California.
Clinical Experience
29 years of experience in Pediatric Surgery.
Academic Experience
2013 - 2018 Associate Professor, Technion (Israel Institute of Technology), Haifa, Israel.
Since 2019 Visiting Professor, Tel Aviv University.
Clinical Interests
​Neonatal surgery.
Pediatric surgery.
Laparoscopic pediatric surgery.
Memberships in Professional Societies
Israel Medical Association.
Israel Association of Pediatric Surgeons.
Israel Association of Pediatrics.
Israel Association of Clinical Pediatrics.
European Pediatric Surgeons' Association.
American College of Surgeons.
Member of the Education Office of the European Pediatric Surgeons' Association.
Photo of the doctor: (c) Tel Aviv Sourasky Medical Center
Department of Pediatric General Surgery.
Tel Aviv Sourasky Medical Center:

Request more information now.
We will be happy to answer all your questions.
---