Tel Aviv Sourasky Medical Center
Department of Gynecologic Oncology (

595182

)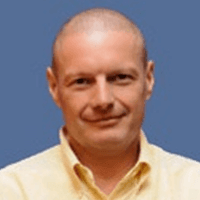 Prof. Dr. med.
Dan Grisaru
Specialized in: gynecologic oncology
About the Department of Gynecologic Oncology at Tel Aviv Sourasky Medical Center
The Department of Gynecologic Oncology at the Tel Aviv Sourasky Medical Center offers the full range of diagnostics, treatment and follow-up monitoring for malignant diseases of the female reproductive system. The department's specialists focus on the treatment of patients with endometrial cancer, uterine cancer, cervical cancer, ovarian cancer, vaginal and vulvar cancer. The multidisciplinary team of experienced specialist in various fields, including surgeons, oncologists, palliative care doctors, psychologists and specially trained nurses, works for the benefit of patients. All diagnostic and therapeutic measures meet the requirements of standardized protocols. The department is headed by Prof. Dr. med. Dan Grisaru.
The key to a successful treatment result is the accurate diagnostics, which allows the doctors to determine the exact location of the tumor, its type, stage, etc. The clinical practice involves the use of the very latest imaging systems, such as ultrasound scans, MRI, CT and PET-CT. The department also performs ultrasound- and CT-guided puncture of the tissues of the female reproductive organs.
A thorough study of the diagnostic results is followed by an interdisciplinary tumor board, within which doctors develop the individual treatment tactics corresponding to the specific clinical indications. As a rule, therapeutic options include laparoscopic surgery, classical open surgery, radiation therapy, and various chemotherapy regimens. To alleviate symptoms and improve the quality of life at the advanced stages of pathology, women receive palliative care. During the treatment process, the patients are supported by highly qualified psychologists.
The department's range of medical services includes:
Diagnostics

Chest x-ray
Ultrasound scans
Computed tomography
Magnetic resonance imaging
Mammography
Combined PET-CT
Biopsy
Laboratory and genetic testing

Therapy

Radiation therapy
Chemotherapy
Surgical treatment

Radical hysterectomy (removal of the uterus and ligamentous apparatus, cervix and upper vagina)
Oophorectomy (removal of the ovaries)
Supracervical or subtotal hysterectomy (removal of the upper part of the uterus with preservation of the cervix)
Total hysterectomy (removal of the uterus and cervix)

Other diagnostic and therapeutic services
Photo of the doctor: (c) Tel Aviv Sourasky Medical Center
Department of Gynecologic Oncology.
Tel Aviv Sourasky Medical Center:

Request more information now.
We will be happy to answer all your questions.
---