Diagnostics of benign tumors of brain (program ID:

205813

)
University Hospital Bonn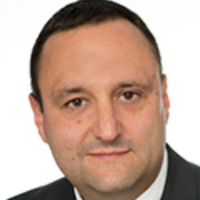 Head Physician
Prof. Dr. med.
Hartmut Vatter
Specialized in: neurosurgery
Department of Neurosurgery
Program includes:
Initial presentation in the clinic
clinical history taking
review of medical records
physical examination
laboratory tests:

complete blood count
general urine analysis
biochemical blood test
inflammation markers (CRP, ESR)
blood coagulation analysis (aPTT, PT, INR)
tumor markers

neurological examination
electrophysiological studies (on indications)
MRT/CT of the head
(if indicated clinically, additional cost is 650/1200€)
nursing staff services
services of all leading experts
explanation of individual treatment plan
Price:
Type of program :
Expected duration of the program:
You may also book

Price:
About the department
The Department of Neurosurgery at the University Hospital Bonn offers the full range of surgical treatment of diseases of the nervous system and belongs to the largest medical facilities of this kind at the national level. The department is headed by Prof. Dr. med. Hartmut Vatter.
The department has 4 state-of-art operating rooms where more than 2,700 interventions are performed annually. It has the progressive surgical equipment, for example, intraoperative monitoring, neuronavigation, tools for performing minimally invasive operations, which provide the most effective and reliable therapy. The department has earned the reputation of the Center of Competence in the field of tumor surgery of the nervous system and spine.
In addition, the key to the department's successful clinical practice is a modern and the most accurate diagnostics. For example, it carries out such examinations as computed tomography with 3D reconstruction, magnetic resonance imaging (also during surgery and under anesthesia), digital angiography with 3D reconstruction, invasive and non-invasive diagnostics of epilepsy, etc.
The service range of the department includes:
Neurosurgical oncology (surgical treatment of tumors of the brain and its meninges, skull, spinal cord and spinal column)

Microsurgery
Stereotactic surgery
Interdisciplinary therapy

Stereotactic and functional neurosurgery

Deep brain stimulation
Movement disorders (Parkinson's disease, dystonia, essential tremor)
Neuromodulation and special pain therapy
Neuropsychiatric conditions (obsessive-compulsive disorder, depression, Alzheimer's disease, Tourette syndrome)
Trigeminal neuralgia
Hemifacial spasm

Vascular neurosurgery

Cerebral aneurysms
Arteriovenous malformations (angiomas)
Cavernomas
Dural arteriovenous fistulas
Extra- and intracranial shunting

Skull base surgery

Pituitary surgery
Acoustic neuroma
Skull base meningioma
Chordoma/chondroma

Surgical treatment of epilepsy
Spinal surgery

Spinal disc herniation (cervical, thoracic, lumbar spine)
Ventral and dorsal spinal stabilization
Tumors of the spine and spinal cord
Inflammatory spinal diseases (spondylodiscitis, arthritis)

Peripheral nerve surgery
Other medical services
Curriculum vitae
Prof. Hartmut Vatter is the Head of the Department of Neurosurgery at the University Hospital Bonn. His clinical focuses include minimally invasive microneurosurgery, cranial and spinal neuronavigation, cranial and spinal endoscopy, intraoperative MRT and 3-D X-ray technique, conscious surgery, functional stereotactic surgical and irradiation techniques. Of particular importance is neurovascular surgery.
---
About hospital
Accommodation in hospital
Benign Brain Tumor
Price:
Program [Description]
Diagnostics of benign tumors of brain
Hospital: University Hospital Bonn
Type:
access_time Duration:
date_range
There are 56 benign brain tumor diagnostic hospitals on Booking Health website
Show all clinics
Certificates