Transsphenoidal resection of pituitary adenoma (program ID:

295341

)
University Hospital Carl Gustav Carus Dresden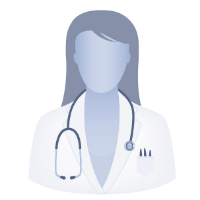 Head Physician
Prof. Dr. med.
Gabriele Schackert
Specialized in: adult and pediatric neurosurgery, epilepsy surgery, spinal surgery
Department of Adult and Pediatric Neurosurgery, Epilepsy Surgery, Spinal Surgery
The program includes:
Initial presentation in the clinic
clinical history taking
review of medical records
physical examination
laboratory tests:

complete blood count
general urine analysis
biochemical analysis of blood
inflammation indicators (CRP, ESR)
indicators blood coagulation

neurological examination
CT/MRI scan
preoperative care
transsphenoidal tumor resection
histologically and immunohistochemically
examination of the remote tissues
blood transfusions (if needed)
1-day intensive care unit stay
postoperative MRI control
symptomatic treatment
control examinations
the cost of essential medicines and materials
nursing services
full hospital accommodation
developing of further guidance
Required documents:
Medical records
MRI/CT scan (if available)
Service
Price:
Type of program :
Expected duration of the program:
You may also book:

Price:
About the department
The Department of Adult and Pediatric Neurosurgery, Epilepsy Surgery, Spinal Surgery at the University Hospital Carl Gustav Carus Dresden offers the full range of diagnostics and surgical treatment of diseases of the brain, spinal cord and peripheral nerves at the highest international level of modern medicine. The department has four high-tech operating rooms, in which more than 2,400 surgical interventions are performed annually. Surgery to treat tumors of the nervous system in childhood and adulthood is of particular interest to the department's specialists. In addition, the department's medical team has unique clinical experience in the surgical treatment of epilepsy, spinal pathologies and deformities, as well as neurovascular pathologies. The department's doctors have a perfect command of advanced surgical techniques, for example, navigational surgery, intraoperative neuromonitoring, hybrid surgical techniques, which are the basis of successful clinical practice. State-of-the-art computer-assisted systems allow neurosurgeons to plan each stage of surgical intervention as accurately as possible, thereby guaranteeing its high efficiency and safety. The Head Physician of the department is Prof. Dr. med. Gabriele Schackert.
The department has state-of-the-art medical equipment, including systems for transcranial magnetic stimulation, pre- and intraoperative neuromonitoring. The department is also equipped with modern microscopes. The doctors of the medical facility perform resection procedures using fluorescence and neuronavigation. In addition, a 3 Tesla intraoperative MRI system has been available here since October 2018. This system allows surgeons to control the degree of tumor resection during surgery, clearly see the rest of the resected tumor and thus achieve the best result, avoiding neurological disorders. All these features provide the highest safety for the patient. The department also has a hybrid operating room where cerebrovascular interventions and epilepsy surgery are performed. The department also specializes in spinal surgery and neuromodulation with deep brain stimulation.
An important focus of the department's clinical practice is the treatment of benign and malignant tumors of the nervous system. The department's neurosurgeons successfully perform surgical interventions to resect gliomas, meningiomas, brain metastases, skull base tumors, pituitary adenomas, acoustic neuromas, lymphomas and germ cell tumors. Each clinical case is considered during regular tumor boards with the participation of neurologists, oncologists, radiation therapists and other specialists. The patients with head tumors are most often indicated to have a surgical intervention. When performing surgery, doctors use advanced surgical microscopes, intraoperative monitoring systems, navigation systems and other advanced technologies to avoid damage to vital anatomical structures of the brain. With the tumor localized in hard-to-reach places, radiation therapy is the first-line therapy. Chemotherapy, targeted therapy and other therapies are also used when clinically indicated.
Another priority focus of the department's neurosurgeons is epilepsy surgery. In most cases, special drugs are used to deal with epileptic seizures, and operations are performed only if conservative treatment is ineffective. Accurate diagnostics and determination of the causes of the development of pathology plays a decisive role in the treatment success. The team of the department's neurosurgeons offers epilepsy patients the following surgical procedures: anterior temporal lobe resection, selective amygdalohippocampectomy, lezionectomy, topectomy and callosotomy. In addition, the department carries out vagus nerve stimulation. Such a therapeutic manipulation is indicated for patients with contraindications for surgery, or if the patient refuses the operation for his own reasons. Doctors carefully study the patient's diagnostic results, his anamnesis and information about previous epileptic seizures in order to select the best treatment option.
The department is a certified Spine Surgery Center (certificate of the German Spine Society, DWG). Special attention is paid to the surgical treatment of spinal disc herniation, spinal stenosis, spondylolisthesis, spinal tumors and metastases, inflammatory diseases, congenital spinal malformations. Most spinal surgical procedures are performed using sparing minimally invasive surgical techniques. Should open surgery be required, microsurgical techniques are used. Reconstructive surgery to treat spinal instability is performed in a hybrid operating room with the use of an intraoperative computed tomography system and computer navigation.
In the field of pediatric neurosurgery, special attention is paid to the treatment of malignant brain tumors. The team of neurosurgeons annually performs more than 40 brain tumor resection interventions in children. The doctors from the Department of Neuropediatrics are involved in the therapeutic process. The department's specialists have vast experience in the surgical treatment of hydrocephalus. The classical treatment method for hydrocephalus is ventriculoperitoneal shunting, but recently the department's surgeons have been increasingly performing endoscopic ventriculocysternostomy, which is less traumatic. In addition, neurosurgeons along with pediatric surgeons and maxillofacial surgeons of the university hospital, have been performing surgery to repair developmental anomalies of the skull bones in children for more than 14 years.
The department's surgical range of services includes:
Surgical treatment of nervous system tumors in adults and children

Gliomas
Meningiomas
Brain metastases
Skull base tumors
Pituitary adenoma
Acoustic neuroma
Lymphoma
Germ cell tumors

Surgical treatment of spinal pathologies

Spinal stenosis
Spinal disc herniation
Spondylolisthesis
Intramedullary spinal tumors
Extramedullary spinal tumors
Vascular spinal pathologies
Spinal injuries
Inflammatory spinal processes

Neurosurgical pain therapy / neuromodulation

Spinal cord electrical stimulation
Nerve ending electrical stimulation
Placement of special pumps with drugs for the treatment of severe chronic pain

Deep brain stimulation

Idiopathic Parkinson's disease (Parkinson's disease)
Essential tremor
Dystonia
Tourette syndrome

Interventions on the vessels of the brain and spinal cord

Stroke
Aneurysms
Arteriovenous malformations
Vascular spinal pathologies
Cavernomas
Dural arteriovenous fistulas

Surgical treatment of epilepsy

Anterior temporal lobe resection
Selective amygdaloghippocampectomy
Topectomy
Callosotomy
Vagus nerve stimulator implantation (for example, for patients with refractory epilepsy)

Surgical treatment of peripheral nerve pathologies

Carpal tunnel syndrome
Cubital tunnel syndrome
Rare compression syndromes (tarsal tunnel syndrome, Bernhardt-Roth syndrome)
Peripheral nerve revision surgery, also in combination with reconstructive surgery
Peripheral nerve lesions
Peripheral nerve tumors (schwannomas, neurofibromas)
Brachial plexus injuries
Brachial plexus injury during childbirth
Hypoglossal nerve stimulation

Pediatric neurosurgery

Brain tumors
Hydrocephalus
Skull malformations (for example, premature fusion of cranial sutures)

Other neurosurgical disorders in children and adults, other treatment methods
Curriculum vitae
University Education and Professional Career
1971 - 1977 Study of Human Medicine at the Ruprecht Karl University of Heidelberg; state examination and admission to medical practice.
1977 Doctoral thesis defense.
1978 - 1984 Preparation for board certification in Neurosurgery, Department of Neurosurgery, University of Erlangen-Nuremberg and Heidelberg University.
1984 Board certification in Neurosurgery.
1986 - 1988 Research internship in the Department of Cell Biology, University of Texas MD Anderson Cancer Center, Houston, USA.
1990 Habilitation in Neurosurgery.
1991 Venia legendi in Neurosurgery.
Since 1993 Head of the Department of Adult and Pediatric Neurosurgery, Epilepsy Surgery, Spinal Surgery at the University Hospital Carl Gustav Carus Dresden.
1995 Additional qualification in Neurosurgical Intensive Care.
1999 Invitation to the position of C4 Professor of Neurosurgery at the University Medical Center Hamburg-Eppendorf.
2001 Order of Merit of the Free State of Saxony.
2009 Additional specialization in Neurosurgical Oncology.
Memberships in Professional Societies
Since 1984 German Society of Neurosurgery (DGNC).
Since 1994 German Society of Neuro-Oncology.
Since 1995 European Association of Neuro-Oncology (EANO).
Since 1996 German Academy of Neurosurgery.
Since 1997 German Research Group for Gene Therapy.
Since 1999 European Skull Base Society (ESBS).
Since 1999 German Society of Skull Base Surgery.
1999 - 2002 Neurosurgical Research Foundation.
Since 2000 German Academy for Education and Advanced Training in Neurosurgery.
2000 - 2003 Consultant (Expert Reviewer) of the German Research Foundation (DFG).
Since 2002 Reemtsma Foundation, Max Planck Society.
2002 - 2008 Karl Heinz Beckurts Foundation, Max Planck Society.
2002 - 2008 Co-Editor of the Zentralblatt für Neurosurgery.
Since 2001 Representative of the Cancer Society, Section of Neuro-Oncology.
2003 - 2008 Re-elected as Press Secretary of the Cancer Society, Section of Neuro-Oncology.
Since 2003 Corresponding Member of the American Academy of Neurological Surgery.
2004 Organization of a joint meeting of the American Academy of Neurological Surgeons, the German Society of Neurosurgery and the German Academy of Neurosurgery, Dresden, Germany.
2004 - 2007 Scientific Committee of the German Medical Association.
Since 2009 Member of the Academia Eurasiana Neurochirurgica.
Since 2010 2nd Chairman of the Standing Committee for Science and Research of the German Society of Neurosurgery.
Since 2014 Member of the European Academy of Sciences and Arts.
Clinical Focuses
Cancer surgery (in children and adults).
Skull base surgery.
Acoustic neuroma.
Intramedullary tumors.
Research Focuses
Experimental neuro-oncology: gliomas and metastases.
Molecular analysis of brain tumors.
Pre- and intraoperative neuroimaging.
Photo: (с) depositphotos
---
About hospital
Accommodation in hospital
Pituitary adenoma
Program [Description]
Transsphenoidal resection of pituitary adenoma
Hospital: University Hospital Carl Gustav Carus Dresden
Type:
Duration:
Price:
date_range
There are 65 pituitary adenoma treatment hospitals on Booking Health website
Show all clinics
Certificates