Hysteroscopy In Intrauterine adhesions (Ashermans syndrome) (program ID:

295496

)
University Hospital Carl Gustav Carus Dresden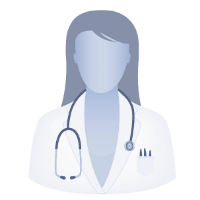 Head Physician
Prof. Dr. med.
Pauline Wimberger
Specialized in: adult and pediatric gynecology, mammology, obstetrics, reproductive medicine
Department of Adult and Pediatric Gynecology, Mammology, Obstetrics and Reproductive Medicine
The program includes:
Initial presentation in the clinic
clinical history taking
review of medical records
physical examination
laboratory tests:

complete blood count
biochemical analysis of blood
inflammation indicators
indicators blood coagulation

pelvic ultrasound
gynecological examination
transvaginal ultrasound
colposcopy
hysteroroscopy
scraping with subsequent analysis
nursing services
services of all leading experts
explanation of individual treatment plan
Required documents:
Medical records
Pelvic ultrasoud (if available)
Pelvic MRI/CT scan (if available)
Service
Price:
Type of program :
Expected duration of the program:
You may also book:

Price:
About the department
The Department of Adult and Pediatric Gynecology, Mammology, Obstetrics and Reproductive Medicine at the University Hospital Carl Gustav Carus Dresden offers the full range of surgical and conservative treatment of pathologies of the female reproductive system, breast, as well as top-class obstetric services, including management of birth and postnatal care for both mother and baby. The department also has a Center for Reproductive Medicine, where one can undergo comprehensive diagnostics to detect the causes of infertility and use modern assisted reproductive technologies. The department's excellent technical equipment, highly qualified medical staff and the availability of advanced treatment methods allow providing optimal and individualized treatment at the highest level. The treatment of female reproductive cancers is of primary interest to the department's gynecologists. The department also admits girls and young women with congenital anomalies of the genital organs, menstrual disorders, delayed or premature puberty.
The department is headed by Prof. Dr. med. Pauline Wimberger, a highly qualified specialist who has a perfect command of modern methods of treating diseases of the female reproductive system and the mammary gland. In addition, the doctor successfully copes with all issues related to pregnancy and infertility. The doctor's clinical experience, which she has gained in reputable university hospitals in Germany, spans more than 25 years. Prof. Pauline Wimberger pays special attention to research activities, which have resulted in about 200 publications. She is a member of many professional gynecologic organizations, including the German Society of Gynecology and Obstetrics (DGGG) and the European Society of Gynecological Oncology (ESGO).
The department is part of the Comprehensive Cancer Center Dresden, which is one of the 11 highly specialized German Сancer Сenters. Gynecologic and breast cancers are treated within the specialized centers operating on the basis of the department. The department has gained an excellent reputation in these medical fields and is certified by the German Cancer Society. The department offers its patients the full range of diagnostics, surgical treatment (complex oncological interventions, including minimally invasive and robot-assisted surgery), drug therapy, radiation therapy and follow-up monitoring. In addition, the department's tasks include professional psychological care, as well as support of social workers, psychotherapists and specially trained nursing staff.
Another department's important focus is general gynecology, which deals with the treatment of endometriosis and uterine fibroids. The treatment of these pathologies involves the use of sparing minimally invasive techniques, including robot-assisted laparoscopy. The department's doctors also specialize in the diagnostics and treatment of infertility. For this purpose, there is the whole arsenal of effective methods.
In the field of obstetrics, expectant mothers are offered comprehensive pregnancy management, including high-risk pregnancies. The childbirth is carried out by experienced obstetricians who do their best to make it as safe and painless as possible. Various pain management techniques are used to relieve pain during childbirth. These include homeopathy, acupuncture, epidural anesthesia, and relaxation baths. All delivery rooms are equipped with the necessary aids for a successful childbirth.
The department's therapeutic options are complemented by the treatment of infertility in women and men. The department operates a specialized center, whose doctors carry out diagnostics to detect the causes of infertility, and also successfully use assisted reproductive technologies. During the individual consultation, the doctor meets the couple, asks about the period of time during which they cannot conceive a child, and prescribes the necessary diagnostic tests to assess the health status of the partners. With all the diagnostic data, the specialists develop a treatment regimen. In some cases, it is enough to treat a disease that prevents pregnancy, for example, polycystic ovary syndrome or fallopian tube obstruction. However, assisted reproductive technologies are often required: intrauterine insemination, in vitro fertilization and ICSI procedures, TESE/MESA for the administration of sperm into the egg using special micromanipulators. The department also performs cryopreservation of ovarian and sperm cells. Whenever required, psychological assistance is provided.
The department's range of medical services includes:Gynecology
Diagnostics and treatment of female reproductive cancers

Surgical treatment

Extensive surgical interventions
Minimally invasive surgery
Operations using the da Vinci surgical system

Drug therapy

Chemotherapy
Hormone therapy
Antibody therapy
Targeted therapy

Radiation therapy, including combined chemoradiation therapy
Diagnostics and treatment of endometriosis

Diagnostics and treatment of uterine fibroids
Diagnostics and treatment of cervical dysplasia
Diagnostics and treatment of gynecologic disorders in girls

Premature or delayed puberty
Menstrual irregularities
Vaginal discharge of unclear genesis
Inflammatory vaginal processes
Labial synechiae
Developmental disorders and anomalies of the reproductive system in girls
Suspected sexual abuse

Diagnostics and treatment of urinary incontinence, including stress incontinence
Diagnostics and treatment of pelvic organ prolapse in women

Mammology

Diagnostics and treatment of breast cancer

Diagnostics

Clinical diagnostics with examination and palpation of the breast and lymph nodes
Ultrasound scanning
Mammography
Breast MRI
Punch biopsy (minimally invasive technique)
Open diagnostic interventions for tissue sampling for histological examination

Surgical treatment

Organ-preserving breast surgery
Breast resection with its follow-up reconstruction
Lymphadenectomy

Systemic therapy

Chemotherapy
Antihormone therapy
Immunotherapy

Radiation therapy

Reproductive medicine

Diagnostics and treatment of infertility in women and men

Diagnostics

Andrological examination
Fallopian tube ultrasound (with contrast enhancement)
Hormone testing
Laparoscopic diagnostics

Treatment

Management of patients with polycystic ovary syndrome
Intrauterine insemination
In vitro fertilization
Ovarian tissue cryopreservation prior to chemotherapy
Sperm and fertilized oocyte cryopreservation
Hatching (using laser technology)
Microsurgery to eliminate fallopian tube obstruction
Intracytoplasmic sperm injection into the egg (ICSI after TESE/MESA)
Naturopathy consulting (traditional chinese medicine)
Embryonic PGD
Puncture in the natural cycle, IVF/ICSI without ovulation stimulation
Psychological care
Special counseling, diagnostics and therapy for repeated spontaneous abortions
Oocyte vitrification

Other diagnostic and therapeutic options
Curriculum vitae
Professional and Clinical Career
1992 - 1998 Study of Human Medicine at Ludwig Maximilian University of Munich.
1994 - 1999 Doctoral thesis, Institute of Physiology at Ludwig Maximilian University of Munich. Subject: "Comparison of intracellular pH regulation of skeletal muscle cells and resistive vessels in rats with normal blood pressure and spontaneous arterial hypertension using the study of Na+/H+ antiporter activity" (magna cum laude).
December 1998 - May 2000 Intern, Department of Gynecology, University Hospital Grosshadern, Munich.
June 2000 Admission to medical practice.
June 2000 - December 2001 Research Fellow, Department of Gynecology and Obstetrics, University Hospital Campus Grosshadern, Munich, Working Group of PD Dr. med. Rainer Kimmig.
January 2002 - December 2004 Research Fellow, Department of Obstetrics and Gynecology, University Hospital Essen.
January 2004 Board certification in Gynecology and Obstetrics.
Since January 2005 Senior Physician in the Department of Gynecology at the University Hospital Essen.
Since November 2006 Managing Senior Physician, Gynecologic Oncology, and Head of the Department of Surgical Gynecology at the University Hospital Essen.
Since 2007 Head of the Outpatient Clinic for Chemotherapy, University Hospital Essen.
June 2007 Specialization in Gynecologic Oncology.
October 2007 Habilitation in Gynecology and Obstetrics. Subject: "Assessment of prognostic factors in malignant female genital tumors and immunotherapeutic approaches for the treatment of primary ovarian cancer".
Since 2008 Managing Senior Physician.
Since June 2008 Permission for advanced training courses (optional training) in tumor drug therapy.
Since June 2008 Personal permission for outpatient chemotherapy and tumor drug therapy, Regional Association of Statutory Health Insurance Physicians of North Rhine-Westphalia.
Since January 2009 Member of the AGO-OVAR Commission.
Since January 2010 Acting Head of the Department of Gynecology at the University Hospital Essen.
February 11, 2011 Extraordinary Professor.
01.2012 Invitation to the position of W3 Professor of Gynecology and Gynecologic Oncology, Frankfurt am Main (refusal, 04.2012).
03.2012 Position of W3 Professor in the Department of Gynecology, Mammology and Obstetrics, Dresden University of Technology.
Since 01.07.2012 Head of the Department of Adult and Pediatric Gynecology, Mammology, Obstetrics and Reproductive Medicine at the University Hospital Carl Gustav Carus Dresden.
Photo: (с) depositphotos
Sources:
Technische Universität Dresden
Vaidam.com - For Medical Travellers
---
About hospital
Accommodation in hospital
Intrauterine adhesions (Asherman syndrome)
Program [Description]
Hysteroscopy In Intrauterine adhesions (Ashermans syndrome)
Hospital: University Hospital Carl Gustav Carus Dresden
Type:
Duration:
Price:
date_range
There are 95 intrauterine adhesions (asherman syndrome) treatment hospitals on Booking Health website
Show all clinics
Certificates