Charite University Hospital Berlin
Department of Pediatric Surgery (

26123

)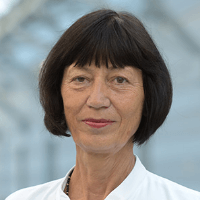 Prof. Dr. med.
Karin Rothe
Specialized in: pediatric surgery
About the department
According to the Focus magazine, the Department of Pediatric Surgery at the Charite University Hospital Berlin ranks among the top German medical facilities specializing in the treatment of pediatric surgical diseases!
The department offers the wide range of surgical interventions for the treatment of various diseases in children, including in newborns. The specialization includes laparoscopy, treatment of anorectal malformations and Hirschsprung's disease, endocrine surgery, hand surgery, pediatric urology, traumatology, surgery in newborns and premature babies, thoracic surgery, laser therapy, surgical oncology and burn surgery. The department cooperates closely with all related pediatric departments, which guarantees top-class comprehensive treatment. The department's medical services are awarded by prestigious German certificate Ausgezeichnet. FÜR KINDER. The Chief Physician of the department is Prof. Dr. med. Karin Rothe.
An experienced team of pediatric surgeons, pediatric anesthetists, pediatric radiologists, pediatric nurses and pediatric physiotherapists takes care of the health of young patients. All employees provide not only the highest quality of medical services, but also surround children with attention, create a friendly atmosphere in the department.
The surgical treatment is carried out both on an inpatient and outpatient basis (depending on the complexity of the clinical case). Whenever possible, operations are performed using minimally invasive techniques, which ensures quick recovery of the young patient.
The service range of the department includes:
Abdominal surgery, including laparoscopy

Operations on the liver, bile ducts, pancreas, spleen and other gastrointestinal organs
Appendectomy
Gallbladder removal (laparoscopic)
Total and partial spleen removal (laparoscopic)
Laparoscopic correction of gastroesophageal reflux disease (fundoplication)
Bowel surgery, for example, in Meckel's diverticulum (laparoscopic)
Laparoscopic and open surgery in abdominal tumors
Hybrid interventions
Surgery for the treatment of Hirschsprung's disease

Surgery in anorectal malformations, Hirschsprung's disease, constipations
Endocrine surgery

Thyroid surgery
Pancreatic surgery (for example, in hyperinsulinism, pancreatic tumors in children)

Hand surgery

Congenital hand deformities (for example, syndactyly, polydactyly, hexadactyly)
Acquired hand deformities (for example, contractures after burns, deformities after injuries)

Pediatric urology

Correction of urethral malformations (hypospadias, epispadias)
Vesicoureteral reflux
Ureteroplasty (also laparoscopic)
Nephrectomy/heminephrectomy (also laparoscopic)
Foreskin narrowing/phimosis
Urethral valves
Adrenogenital syndrome
Puberty disorders
Urine diversion surgery for bladder replacement
Prenatal consultations in malformations of the kidneys and urinary tract

Treatment of bone fractures in children (pediatric traumatology)
Laser therapy

Hemangiomas
Vascular malformations

Surgery for newborns and premature babies

Atresia of various segments of the gastrointestinal tract, including esophageal atresia
Abdominal wall defects (for example, gastroschisis, omphalocele)
Diaphragmatic hernia
Anorectal malformations/anal atresia
Intestinal duplication
Hirschsprung's disease
Hypertrophic pyloric stenosis
Hemangiomas
Lymphangiomas
Acute abdominal surgery in premature babies

Thoracic surgery, including thoracoscopy

Minimally invasive thoracoplasty in pectus excavatum
Thoracoscopic surgery in inflammation and tumors of the lungs and pleura
Treatment of thoracic wall deformities (pectus excavatum and pectus carinatum)
Lung malformations (lung cysts, lung malformations, lung sequestration)

Surgical oncology

Malignant tumors of all localizations, especially in the abdomen, kidneys, adrenal glands, pancreas, lungs
Benign neoplasms (for example, lymphangiomas, hemangiomas, skin tumors)

Treatment of burns in children

Primary treatment of burns
Further treatment of burns, including plastic surgery

Other surgical services
Curriculum vitae
1974 - 1980 Study of Medicine at the University of Leipzig.
1980 - 1984 Professional training in Pediatric Surgery, Department of Pediatric Surgery, University Hospital Leipzig (Head: Prof. Dr. med. Fritz Meissner).
1984 Medical Specialist in Pediatric Surgery.
1985 Doctor's degree. Subject: "Omphalocele – a retrospective study with special consideration of risk factors".
1994 Habilitation. Subject: "Monitoring of morbidity in pediatric surgery. On the importance of biomedical functions in newborns and infants".
1994 - 2008 Senior Physician, Department of Pediatric Surgery, University Hospital Leipzig.
1995 Venia legendi in Pediatric Surgery (PD).
1997 European certification as a Specialist in Pediatric Surgery (European Council of Pediatric Surgery).
2000 Appointed as a Visiting Professor, Pediatric Surgery.
2003 - 2009 Head of the Academy of Pediatric Surgery of the German Society of Pediatric Surgery.
01.05.2008 - 09.31.2009 Head of the Section of Pediatric Surgery at the Department of General, Abdominal and Pediatric Surgery, University Hospital Duesseldorf.
01.10.2009 Appointed as W3 Professor, Department of Pediatric Surgery, Charite University Hospital Berlin.
Clinical Focuses
Neonatal surgery and surgical correction of malformations.
Abdominal and thoracic surgery.
Endocrine surgery.
Genital surgery.
Surgical treatment of solid tumors.
Plastic surgery.
Pediatric trauma surgery.
Burns (also steam burns).
Memberships in Professional Societies
German Society of Surgery.
German Society of Pediatric Surgery.
German Society of Burn Medicine.
Association of German Surgeons.
German Society of Plastic and Reconstructive Surgery.
Saxon-Thuringian Society for Pediatric and Adolescent Medicine and Pediatric Surgery.
Corresponding Member of the Austrian Society of Pediatric and Adolescent Surgery.
Photo of the doctor: (c) Charité – Universitätsmedizin Berlin
Department of Pediatric Surgery.
Charite University Hospital Berlin:

Request more information now.
We will be happy to answer all your questions.
---
Certificates