Cesarean section (program ID:

108423

)
Charite University Hospital Berlin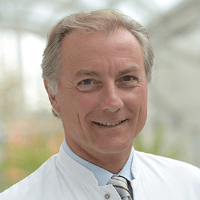 Head Physician
Prof. Dr. med.
Wolfgang Henrich
Specialized in: obstetrics
Department of Obstetrics
Program includes:
For 2 weeks before birth:
Initial presentation in the clinic
clinical history taking
physical examination
review of medical records
laboratory tests:

complete blood count
biochemical analysis of blood
indicators of inflammation (CRP, ESR)
indicators blood coagulation

pelvic ultrasound
gynecological examination:

transvaginal ultrasound
colposcopy
scraping with subsequent analysis

fetal examination:

3 D sonography
determine fetal position before delivery
CTG

nursing services
treatment by chief physician and all leading experts
maintaining an obstetrician until birth
Day of birth​​
gynecological examination
fetal examination
preparation according to preoperative standard
cesarean section
symptomatic treatment
control examinations
the cost of essential medicines and materials
nursing services
full hospital accommodation
explanation of future recommendations
After birth
maintaining an obstetrician after birth
examination during the postnatal period (during the first three weeks)
control gynecological examinations during the postnatal period
the first pediatric examination of the newborn
Required documents
Medical records, obstetric history
Service
Price:
Type of program :
Expected duration of the program:
You may also book

Price:
About the department
According to the Focus magazine, the Department of Obstetrics at the Charite University Hospital Berlin ranks among the top German medical facilities of this kind!
The department provides patients with comprehensive management of pregnancy, safe delivery and high-quality postpartum care. As the Level I Perinatal Center, the department has exceptional experience in the management of high-risk pregnancies, multiple pregnancies. The department maintains close cooperation with the specialists from related disciplines, in particular, with gynecologists, neonatologists, pediatric cardiologists, pediatric surgeons, pediatric neurosurgeons, anesthesiologists, pediatricians, etc. The priority task of the department's doctors is the provision of the best medical care in pleasant atmosphere, taking into account the individual needs and wishes of the woman. The department is headed by Prof. Dr. med. Wolfgang Henrich.
The department has the most advanced ultrasound equipment for pregnancy screening in each trimester and invasive intrauterine procedures. Special attention should be paid to the department's delivery rooms, in which many aids are available for successful delivery, including special maternity baths. The department's obstetricians specialize in all modern types of childbirth, such as natural childbirth, outpatient childbirth, water birth, childbirth using vacuum extractor and C-section. In addition, the department specializes in the management of pregnancy in women with diabetes mellitus, arterial hypertension, infectious diseases and other pathological conditions.
The main focuses of the department's clinical practice include:
Prenatal diagnostics and therapy

First trimester screening
Second trimester screening (ultrasound examination of the fetus in accordance with the requirements of the German Society of Ultrasound in Medicine)
Doppler ultrasonography
Non-invasive prenatal diagnostics in suspected chromosomal abnormalities
Intrauterine therapy

Transplacental therapy (in tachycardia and bradycardia fetal arrhythmias)
Laser therapy in feto-fetal transfusion syndrome

Invasive prenatal diagnostics

Amniocentesis
Chorionic villus sampling (transabdominal access)
Cordocentesis

Pregnancy management in women with diabetes mellitus
Pregnancy management in women with arterial hypertension
Childbirth in pelvic presentation
C-section
Management of multiple pregnancy
Management of pregnancy in patients with comorbidities

Congenital or acquired heart defects, heart rhythm disorders
Metabolic disorders (for example, diabetes mellitus, thyroid diseases)
Neurological disorders (for example, multiple sclerosis, epilepsy)
Autoimmune and rheumatic diseases (for example, systemic lupus erythematosus, antiphospholipid syndrome, rheumatoid arthritis, ulcerative colitis, Crohn's disease, etc.)
Kidney diseases (for example, patients on dialysis, after kidney replacement)
Kidney diseases (for example, patients on dialysis, after kidney transplantation)
Blood disorders and blood-clotting disorders (for example, thrombocytopenia or thrombophilia)

Pregnancy management in women with infectious diseases

HIV
Hepatitis
Cytomegalovirus
Toxoplasmosis
Rubella

Medical care for pregnant women suffering from addiction to alcohol, nicotine, cannabis, opiates, opioids
Psychosomatic care for pregnant women
Other medical services
Curriculum vitae
1983 - 1989 Study of Medicine, Heidelberg University (Germany), University of San Diego (USA), University of Zürich (Switzerland).
1990 - 1997 Clinical Education at the Charite, Campus Virchow, Berlin.
1997 Board certification for Obstetrics and Gynecology
1999 Board certification for Fetal Medicine.
2000 Diploma in Fetal Medicine (Fetal Medicine Foundation, London, UK).
2003 Habilitation and Venia legendi.
2005 Level III Certification of the German Society for Ultrasound in Medicine (DEGUM).
2009 Board Member of the German Society for Ultrasound in Medicine (DEGUM).
Since 2011 Head of the Department of Obstetrics at the Charite University Hospital Berlin.
Research Focuses
Prenatal diagnostics and therapy.
First and second trimester screening
Prevention of congenital anomalies.
Fetal echocardiography
Non-invasive and invasive prenatal procedures.
Doppler ultrasound of the fetus in the uterus.
Blood loss during childbirth.
Ultrasound examination in the delivery room.
3D and 4D ultrasound examination.
Premature birth.
Cervical length and fetal fibronectin.
Memberships in Professional Societies
German Society of Ultrasound in Medicine (DEGUM).
German Society of Gynecology and Obstetrics (DGGG).
German Society for Perinatal Medicine (DGPM).
Society of Gynecology and Obstetrics in Berlin (GGGB).
International Society of Ultrasound in Obstetrics and Gynecology (ISUOG).
Photo of the doctor: (c) Charité – Universitätsmedizin Berlin
---
About hospital
Accommodation in hospital
Childbirth
Program [Description]
Cesarean section
Hospital: Charite University Hospital Berlin
Type:
access_time Duration:
Price:
date_range
There are 78 childbirth treatment hospitals on Booking Health website
Show all clinics
Certificates