University Hospital Mainz
Department of Neuropediatrics and Developmental Pediatrics (

394944

)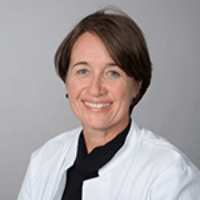 Dr. med.
Gabriele Reichelt
Specialized in: neuropediatrics, developmental pediatrics
About the Department of Neuropediatrics and Developmental Pediatrics at University Hospital Mainz
The Department of Neuropediatrics and Developmental Pediatrics at the University Hospital Mainz offers outpatient and inpatient medical care for infants, young and school-age children with all neurological diseases and developmental disorders. The department specializes in the diagnosis and treatment of congenital and acquired neurological, neurometabolic, neurodegenerative, neuromuscular diseases and developmental disorders in infants, young and school-age children. The Chief Physician of the department is Dr. med. Gabriele Reichelt.
The service range of the department includes treatment of the following diseases:
Epilepsy
Neuromuscular diseases
Vascular diseases of the central nervous system
Autoimmune diseases (for example, multiple sclerosis)
Neurometabolic and neurodegenerative diseases
Motility and developmental disorders of unclear etiology, etc.
Treatment of premature babies with a weight of less than 1500 g or other development risks
And other diseases
When diagnosing and treating patients, especially with a combination of several neuropediatric diseases, the doctors of the department cooperate with other specialists within the framework of the hospital, as well as with neuroradiologists, neurosurgeons, orthopedists, specialists in the field of communicative disorders, ophthalmologists and the Institute of Human Genetics.
Depending on the existing problem, the following types of diagnostics are offered:
Clinical neurological examination
Standardized developmental testing (jointly with ergo- and physiotherapy)
Electroencephalography (EEG) adapted to the appropriate age of the child
Long-term EEG-video monitoring (> 24 hours)
Somatosensory, acoustic and visual evoked potentials (SEP, AEP, VEP)
Neurography and electromyography
Psychological evaluation/testing
And other diagnostic methods
Photo of the doctor: (c) Universitätsmedizin der Johannes Gutenberg-Universität Mainz
Department of Neuropediatrics and Developmental Pediatrics.
University Hospital Mainz:

Request more information now.
We will be happy to answer all your questions.
---