University Hospital Mainz
Department of Infectology (

500984

)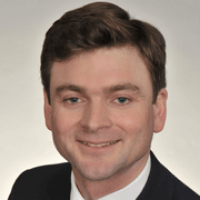 PD Dr. med.
Martin Sprinzl
Specialized in: infectology
About the Department of Infectology at University Hospital Mainz
The Department of Infectology at the University Hospital Mainz offers the full range of prevention, diagnostics and treatment of infectious diseases of various etiologies. The department also specializes in the treatment of specific infections, such as tuberculosis and viral hepatitis, which require comprehensive anti-infectious therapy. Another focus of the department is medical care for patients with HIV infection, which can be successfully treated with modern drugs. The department also offers the treatment for sexually transmitted diseases and other infections. The Chief Physician of the department is PD. Dr. med. Martin Sprinzl.
The department offers advanced experience in the treatment of travelers with tropical infections and performs the preventive examinations before traveling to tropical countries. Much attention is paid to counseling and recommendations for vaccination before traveling.
The department fully complies with the international recommendations in infectology and has a special isolation unit for the examination and treatment of patients with especially dangerous infections. The department's team is actively involved in the research activities, which constantly improves treatment methods for infectious patients.
The service range of the department includes the following options:
Diagnostics and treatment of HIV infection and associated diseases
Diagnostics and treatment of parasitic infectious diseases
Diagnostics and treatment of tuberculosis
Diagnostics and treatment of viral hepatitis
Diagnostics and treatment of tropical infections
Diagnostics of fever of unknown etiology
Counseling and examinations before scheduled trips to tropical countries
Diagnostics and treatment of other infectious diseases
Curriculum vitae of PD Dr. med. Martin Sprinzl
PD Dr. med. Martin Sprinzl is the Professor and Head of the Department of Infectology at the University Hospital Mainz. Dr. Martin Sprinzl has published many articles related to Gastroenterology, Infectious Diseases, Hepatology. In total, he has published more than 85 articles. Dr. Martin Sprinzl's research interests include liver transplantation, liver diseases, cirrhosis, hepatocellular carcinoma, viral hepatitis B, cancer immunology, NASH, clinical immunology, gastroenterology, and infectious diseases.
Photo of the doctor: (c) Universitätsmedizin der Johannes Gutenberg-Universität Mainz
Department of Infectology.
University Hospital Mainz:

Request more information now.
We will be happy to answer all your questions.
---