University Hospital Mainz
Department of Pediatric Gastroenterology and Hepatology (

501020

)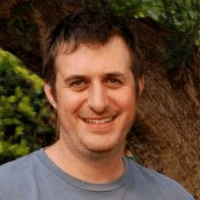 Prof. Dr. med.
Stephan Gehring
Specialized in: pediatric gastroenterology, hepatology
About the Department of Pediatric Gastroenterology and Hepatology at University Hospital Mainz
The Department of Pediatric Gastroenterology and Hepatology at the University Hospital Mainz is one of the leading Pediatric Centers for Pediatric Gastroenterological and Liver Diseases in Germany. The department specializes in the treatment of diseases and pathologies of the upper gastrointestinal tract, inflammatory bowel diseases (for example, Crohn's disease), pancreatic diseases, etc. Another focus of the department is on the treatment of cholestatic, inflammatory liver diseases, etc. The Chief Physician of the department is Prof. Dr. med. Stephan Gehring.
The department widely conducts endoscopic examinations to diagnose and treat gastroenterological diseases. In addition, it also installs percutaneous endoscopic gastrostomy (PEG). The diagnostics covers the whole range of procedures, including laboratory and ultrasound diagnostics, respiratory tests, pH measurement, etc.
The hepatologists of the department, who treat all liver diseases and associated pathologies, enjoy an excellent reputation. An active research (for example, molecular genetic studies and research on hepatitis B and C) contributes to the early introduction of the latest medical advances in clinical practice. It goes without saying that the hepatologists have in their arsenal an exhaustive range of diagnostic options.
The gastroenterological spectrum of the department includes the treatment of the following diseases:
Food intolerance

Cow's milk protein intolerance
Lactose / fructose intolerance
Celiac disease
Enzyme deficiency (sucrase and isomaltase deficiency)
Other types of pathology

Diseases of the upper gastrointestinal tract

Gastroesophageal reflux, including that complicated by reflux esophagitis
Gastritis (for example, associated with Helicobacter pylori)
Gastric and duodenal ulcers
Intestinal bleeding, for example, in esophageal varices
Enteropathy

Inflammatory bowel diseases

Crohn's disease
Ulcerative colitis
Other types of colitis / proctitis
Diagnosis of intestinal bleedings (polyps, hemangiomas)

Pancreatic diseases

Pancreatitis
Exocrine pancreatic insufficiency (cystic fibrosis, Shwachman syndrome)

And other gastrointestinal diseases
The hepatologic spectrum covers the following diseases and pathological conditions:
Congenital metabolic disorders

Alpha-1-antitrypsin deficiency
Fructose intolerance
Gierke disease (impaired glycogen metabolism)
Cystic fibrosis
Wilson's disease

Cholestatic disease

Biliary tract atresia / hypoplasia
Hereditary liver diseases (Byler disease, Alagille syndrome, etc.)
Cholangitis
Cholelithiasis

Inflammatory liver diseases

Hepatitis due to infection with hepatotropic viruses (HBV, HCV, EBV, HIV, CMV, etc.)
Bacterial and parasitic hepatitis
Autoimmune hepatitis
Primary sclerosing cholangitis

And other liver diseases and pathologies
Photo of the doctor: (c) Universitätsmedizin der Johannes Gutenberg-Universität Mainz
Department of Pediatric Gastroenterology and Hepatology.
University Hospital Mainz:

Request more information now.
We will be happy to answer all your questions.
---