University Hospital Mainz
Department of Pediatric Immunology and Rheumatology (

501026

)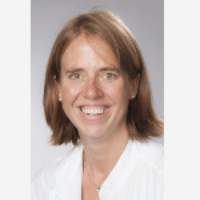 Dr. med.
Anja Sonnenschein
Specialized in: pediatric immunology, rheumatology
About the Department of Pediatric Immunology and Rheumatology at University Hospital Mainz
The Department of Pediatric Immunology and Rheumatology at the University Hospital Mainz offers the full range of services in these medical fields. The department has more than 25 years of successful experience in the treatment of children and adolescents with diseases of bones, muscles, connective tissue and pathologies of the immune system. The great advantage of the department is its in-house modern Clinical and Immunological Laboratory where all the specialized examinations are conducted. The doctors of the department have excellent qualifications and unique knowledge in their specialization, so they can easily cope with even the most complex clinical cases. The Head of the department is Prof. Dr. med. Anja Sonnenschein.
The main clinical focuses of the department include the diagnostics and treatment of the following diseases:
Immunodeficiency

Agammaglobulinemia (for example, Bruton disease)
Persistent hypogammaglobulinemia (for example, CD40 ligand deficiency)
Transient hypogammaglobulinemia
Partial T-cell deficiency (DiGeorge syndrome)
Combined immunodeficiency after bone marrow transplantation
Chronic reaction "graft versus host disease"
Granulocyte defects (for example, septic granulomatosis)
Cyclic neutropenia
Chemotaxis defects

Rheumatic diseases

Juvenile idiopathic arthritis
Juvenile spondylitis (Bekhterev's disease)
Chronic iridocyclitis/uveitis
Acute arthritis
Disease complications and therapy (chronic osteoporosis, arterial hypertension, amyloidosis, etc.)

Autoimmune diseases

Systemic lupus erythematosus
Dermatomyositis
Chronic vasculitis
Henoch-Schonlein purpura
Kawasaki syndrome
Vasculitis with CNS lesion

Other diseases
The service range of the department includes:
Diagnostics of rheumatic and immunologic diseases, including immunodeficiencies

Anamnesis collection
Physical examination
Laboratory tests
Instrumental diagnostics

Laboratory tests (within the Laboratory of Immunodiagnostics)
Consultations on the causes, course and treatment of various pathologies
Treatment prescription
Regular outpatient monitoring and care during the therapy

Interim anamnesis
Physical examination
Laboratory tests
Instrumental diagnostics
Therapy correction

Cooperation with other disciplines
Regular consultations of physicians (including the specific clinical cases)
Other services
Photo of the doctor: (c) Universitätsmedizin der Johannes Gutenberg-Universität Mainz
Department of Pediatric Immunology and Rheumatology.
University Hospital Mainz:

Request more information now.
We will be happy to answer all your questions.
---