University Hospital Mainz
Department of Pediatric Diabetology (

501029

)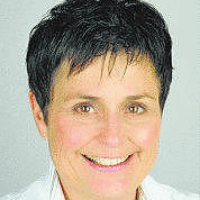 Dr. med.
Dorothee Kieninger-Baum
Specialized in: pediatric diabetology
About the Department of Pediatric Diabetology at University Hospital Mainz
The Department of Pediatric Diabetology at the University Hospital Mainz offers the full range of services in the diagnostics and treatment of children and adolescents with type I and II diabetes mellitus, as well as with secondary forms of this pathology. The specialists of the department use the most sparing treatment methods for the child's body, for example, hypoglycemic drugs of the latest generation, long-acting insulin therapy, and specially developed individual nutrition programs. Also, great importance is given to the emotional state of young patients, therefore doctors are always trying to establish the most friendly and trusting relationships with them. The department is headed by Dr. med. Dorothee Kieninger-Baum.
One of the focuses of work of the department is insulin pump therapy. Special devices, namely insulin pumps, imitate the work of the pancreas and save the child from the necessity to have insulin injections several times a day. Modern pumps give young patients the opportunity to safely engage in all types of physical activities.
The specialists of the department also pay attention to educating patients and their parents about the principles of self-control of the disease. In particular, innovative systems for continuous monitoring of glucose levels are used for this. A small sensor is attached to the child's shoulder or forearm. With the help of a special program, the sensor continuously transmits information about the child's blood glucose levels to the parents' mobile phone. This allows them not to worry about the development of hypo- or hyperglycemia.
The service range of the department includes:
Diagnostics and treatment of type I diabetes
Diagnostics and treatment of type II diabetes in adolescents with obesity
Diagnostics and treatment of diabetes complications, in cooperation with the specialists from the related fields (ophthalmologists, neurologists, surgeons, angiosurgeons and others)
Selection of individual insulin therapy regimens, including pump insulin therapy
Training in disease self-control, including continuous monitoring of blood glucose levels
Training in healthy nutrition, development of an individual menu for a day or a week
Counseling on diabetes mellitus prevention
Counseling on the prevention of complications in diagnosed diabetes mellitus
Age group trainings and lectures for parents
Psychological counseling
Other medical services
Photo of the doctor: (c) Universitätsmedizin der Johannes Gutenberg-Universität Mainz
Department of Pediatric Diabetology.
University Hospital Mainz:

Request more information now.
We will be happy to answer all your questions.
---