University Hospital Mainz
Department of Neonatology (

501032

)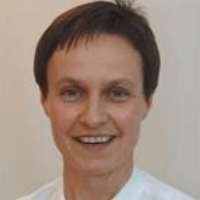 Prof. Dr. med.
Eva Mildenberger
Specialized in: neonatology
About the Department of Neonatology at University Hospital Mainz
The Department of Neonatology at the University Hospital Mainz offers the full range of diagnostics and treatment of newborns and premature babies with various diseases. The department has the very latest therapies that allow for a full recovery even for very small premature and newborn babies with severe pathologies. The department treats about 75 children with birth weight less than 1500 g every year. Of particular interest is the treatment of newborns with malformations, who in most cases require early intensive or surgical care. The outstanding quality of medical services is confirmed by the status of the Level I Perinatal Center. The Chief Physician of the department is Prof. Dr. med. Eva Mildenberger.
All specialists of the department work in close cooperation with doctors from the Department of Obstetrics and Perinatal Diagnostics, the Department of Pediatric Surgery, as well as with other necessary disciplines. A highly qualified medical team consisting of experienced doctors and specially trained nursing staff works with young patients.
The main clinical focuses of the department include:
Neonatological intensive care and monitoring of premature and newborn babies
Counseling services for parents in the care of healthy newborns
Diagnostics and treatment of respiratory diseases, congenital malformations, infections, and early eating disorders
Diagnostics and treatment of various diseases in newborns and premature babies in collaboration with other pediatric departments

Heart diseases
Endocrine disorders
Kidney diseases
Urologic diseases
Neurologic disorders
Respiratory diseases
Genetic disorders
Neurosurgical pathologies
Maxillofacial defects
Diseases of the musculoskeletal system

Other focuses
The service range of the department includes:
Therapy

Care for babies in incubators
Mechanical ventilation
Non-invasive ventilation
Parenteral nutrition
Breast feeding
Hemodynamic support
Hypothermia treatment
Pain therapy

Diagnostics

Electroencephalography (EEG)
Echocardiography (ECG)
Heart rate analysis, 24-hour ECG
Hearing testing (computer brainstem audiometry)
Pulse oximetry
Sonography of the skull, abdominal organs and hip joints
Screening of metabolic disorders
Percutaneous measurement of oxygen and carbon dioxide partial pressure

Other diagnostic and therapeutic options
Photo of the doctor: (c) Universitätsmedizin der Johannes Gutenberg-Universität Mainz
Department of Neonatology.
University Hospital Mainz:

Request more information now.
We will be happy to answer all your questions.
---