University Hospital Mainz
Department of Pediatric Nephrology and Urology (

501575

)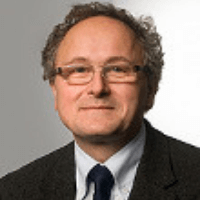 PD Dr. med.
Rolf Beetz
Specialized in: pediatric nephrology, urology
About the Department of Pediatric Nephrology and Urology at University Hospital Mainz
The Department of Pediatric Nephrology and Urology at the University Hospital Mainz offers the full range of services in these medical fields. The department's scope of tasks includes the diagnostics and treatment of diseases of the kidneys, urinary tract and external genital organs in infants, young children and adolescents. Treatment is provided in accordance with the requirements of national and international professional medical societies. The Chief Physician of the department is PD Dr. med. Rolf Beetz.
The department works in close cooperation with specialists from the related fields. In particular, acute peritoneal dialysis, hemofiltration, hemoperfusion and plasmapheresis are provided in collaboration with the interdisciplinary Pediatric Intensive Care Unit, and intermittent hemodialysis for adolescents is carried out jointly with the Department of Nephrology.
The service range of the department includes the diagnostics and treatment of the following diseases:
Nephrology

Kidney diseases
Urinary tract infections (for example, pyelonephritis, cystitis)
Glomerulonephritis
Tubulopathies
Immunological diseases affecting kidneys (for example, systemic lupus erythematosus, rheumatic diseases)
Polycystic kidney disease
Acute and chronic kidney failure
Secondary arterial hypertension
Renal replacement therapy in acute kidney failure

Urology (in cooperation with the Department of Urology)

All kidney and urinary tract malformations (for example, vesicoureteral reflux, impaired urine outflow)
Bladder dysfunction
Urinary incontinence
Enuresis
Urological problems in meningomyelocele
Kidney and urinary tract stones
Malformations and diseases of the genital organs (for example, hypospadias, undescended testis, bladder exstrophy)
Pre- and postoperative care for kidney and urinary tract operations in infants, children and adolescents
Implantation of urinary catheters
Hypoparathyroidism
Familial hypophosphatemia
Day and night incontinence
Bladder dysfunction with and without urinary tract infections
Bladder dysfunction due to neurological problems (for example, meningomyelocele)
Urinary and fecal incontinence

Diagnostics and treatment of other diseases in infants, children and adolescens
Photo of the doctor: (c) Universitätsmedizin der Johannes Gutenberg-Universität Mainz
Department of Pediatric Nephrology and Urology.
University Hospital Mainz:

Request more information now.
We will be happy to answer all your questions.
---